Program Description
Economics is the science of decision-making. The discipline includes the study of production, exchange, and consumption of material goods and services. It involves the study of local, state, national, and international institutions and the policies that these private/government organizations develop to achieve particular goals. It includes analysis of both national and international macro indicators and studies the flows of goods and services both inter- and intra-nationally. The application of economic concepts to formal decision-making at the individual, institutional, and societal levels is embedded into the curriculum (principally through the field/elective courses). Finally, economics is a science, and as such, it possesses a statistical foundation from which economists are able to test hypotheses related to human behavior.
Economics majors at The University of Tampa may pursue either a B.S. degree or a B.A. degree from the College of Business. All majors are required to develop both macro and microeconomics skills through the intermediate level. Econometrics (economic statistics) and business calculus are integrated into the curriculum. The department offers electives available across both micro and macroeconomic topics.
Economics majors can specialize in many areas and have career opportunities both in government and the private sector. UT economics students have been accepted to law schools and graduate programs at numerous prestigious colleges and universities. Others have found positions with the U.S. Congress, the U.S. Treasury Department, the Federal Reserve Bank, the Environmental Protection Agency, the World Bank, Citigroup, Bank of America, Smith Barney, and more.
The Bachelor of Science in Business Economics provides a strong background in all the functional areas of the business to complement their economics major.
The Bachelor of Arts in Economics provides the opportunity for students to gain exposure to business without requiring them to take many of the specialized courses in the business economics major.
What Will You Learn?
Students pursuing a degree in UT's Department of Economics acquire knowledge of economic theories and systems and develop the analytical and decision-making skills critical for success. Options for the major in economics include a Bachelor of Science or Bachelor of Arts curriculum.
While both the B.S. and the B.A. degrees share the same core coursework in economics, the B.S. requires the entire business core curriculum. The business core courses provide students in the B.S. program with a modern integrated business curriculum that includes broad exposure to each of the functional areas of business (accounting, finance, information technology, management, and marketing) to accompany their solid foundation in economics. The B.A. program is designed for students who want broad exposure to economics without being required to take specialized courses in business.
Students may also major in international business and economics. This option couples a B.S. in Economics with the international business curriculum.
Course offerings include:
Intermediate Microeconomics
Intermediate Macroeconomics
Econometrics
Mathematical Economics
Environmental Economics & Management
Labor Economics
Economics of Global Inequality and Poverty
International Economic Development
Public Finance and Public Choice
International Economics and Finance
Economics of Emerging Markets
Internationally Recognized Program
The Sykes College of Business is accredited at the undergraduate and graduate levels by AACSB International (the Association to Advance Collegiate Schools of Business), an honor held by only six percent of business schools worldwide. It is rated a top-85 graduate business school in the U.S. by Bloomberg Businessweek, and since 2007 has been named among the best business schools in the world by The Princeton Review.
Practical Experience
More than 1,000 internships are available to UT students each year, providing ample opportunity for students to get a head start on their careers.
Plus, UT's location in the heart of a major metropolitan area means internships are often located within walking distance of campus. Economics internships are arranged by a Sykes College of Business internship coordinator and are available to juniors and seniors with a cumulative GPA of 2.75 or higher.
All economics students take Introduction to Global Business, which includes participation in Global Village, a trading simulation that reinforces the interconnectedness of the world's economies. Each student also completes a project or simulation in which concepts from all areas of business are used to either create a business plan or make business decisions.
Eight hundred of the region's community leaders serve on UT advisory boards, providing students with a world of professional connections to explore.
Students also interact with the business community through consulting projects, field trips, guest speakers, international programs, and UT's Centers and Institutes, which include the Center for Ethics, TECO Energy Center for Leadership, Naimoli Institute for Business Strategy, Lowth Entrepreneurship Center and Florida Directors' Institute.
What Can You Do With This Major?
Whether working in government, industry, research organizations, or consulting firms, economists with a bachelor's degree usually qualify for positions as research assistants, for marketing or finance positions, or for various sales jobs. A master's degree is usually required for more responsible research and administrative positions. A Ph.D. is necessary for top economist positions in most organizations.
Economics majors may pursue a variety of specializations, with career choices in both government and the private sector.
The government employs about half of all economists in a wide range of federal, state, and local agencies. Jobs are available with the Federal Trade Commission, the Securities and Exchange Commission, Departments of Commerce and Labor, and the Federal Reserve. In the private sector, positions can be found in banking and finance, forecasting and planning, and in the brokerage and insurance businesses.
UT economics majors have been accepted into graduate programs at George Mason University, The Wharton School, University of Florida, Vanderbilt University, Johns Hopkins University, Georgia State University, North Carolina State University, London School of Economics, the University of Pennsylvania and New York University; and the law schools at Rutgers, Stetson University, George Washington University, and Harvard. Other graduates have found positions with the U.S. Congress, U.S. Treasury Department, Federal Reserve Bank, U.S. Environmental Protection Agency, Citigroup, Bank of America, Smith Barney, and World Bank.
Other Success Stories
UT economics graduates have held the following positions:
Operations Manager, Portfolio Recovery Associates
Vice President, Citigroup
Fixed Income Settlements, JPMorgan Chase
Financial Analyst, Federal Reserve Board
Legislative Assistant, U.S. Congress
Assistant VP of Treasury Management, Regions Bank
Finance Director, Axiom Worldwide
Retirement Services Specialist, T. Rowe Price
Acquisitions Analyst, Raymond James Tax Credit Funds
CEO, AP Motion
Mutual Fund Research Associate, Raymond James Financial
Operations Analyst, Citigroup
Admissions
Local Freshman Admissions
Official high school or secondary school transcript or GED results
$40 nonrefundable application fee
SAT and/or ACT scores
Completed guidance counselor recommendation form or recommendation letter from a teacher (not required if you graduated from high school more than two years ago)
Essay
Official college/university transcripts for any credits completed
Undergraduate International Admissions
Official transcripts for all secondary school or college coursework, with grades translated into English ("Official" means that you must request your school to send your transcript directly to the UT Office of Admissions. If that is impossible, send a copy that has been certified by your school as a "true copy" of the original after it is copied. An official at your school should sign the document as "true copy of the original.")
$40 nonrefundable application fee
Essay, written in English (not required if you already graduated from high school and have completed some college credits)
Completed guidance counselor recommendation form (first-year students only)
Proof of English proficiency (please submit one of the following):

TOEFL: the minimum acceptable score is 550 or 213 (computer-based) or 79 (Internet-based)
IELTS: International English Language Testing System – minimum grade of 6.5
DuoLingo: the minimum acceptable score is 105. The Duolingo English Test is an online English proficiency test that can be taken online, on-demand, in under an hour for only $49. The test is taken online via a computer with a webcam and microphone. The test includes a proficiency score, video interview, and writing sample which are shared with The University of Tampa when you send your results. Certified results are available within 48 hours of the test session.
Successful completion of the English 112 certificate offered by ELS Language Centers accompanied by a letter of recommendation from an administrator and a 500-word English writing sample.

Proof of available funds to cover expenses for the first year of study
Essay (first-year students only)
Copy of biographical page of your passport (if available)
International Student Clearance Form (if currently studying in the U.S.)
Note: For special circumstances, additional documentation may be required in all categories.
Admission deadlines
The deadlines for Bachelors are as follows:
November 15 - Early Action I deadline; decision by December 15
January 15 - Early Action II deadline; decision by February 15
March 1 - Regular Decision deadline; decision by April 1
March 2 - Applications completed after March 1 are evaluated on a rolling basis
The average cost for full-time undergraduate students
| | |
| --- | --- |
| Tuition (12-18 credit hours per semester): | $28,802 |
| Mandatory Fees (required): | $2,082 |
| Room and Board (double room, 15 meals per week): | $11,526 |
| Average Cost of Books (per year): | $1,500 |
| Total: | $43,910 |
Last updated Jul 2020
About the School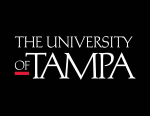 The University of Tampa's Sykes College of Business is a leading private institution focused on the development of tomorrow's global leaders. Our commitment to excellence is reflected in our AACSB acc ... Read More
The University of Tampa's Sykes College of Business is a leading private institution focused on the development of tomorrow's global leaders. Our commitment to excellence is reflected in our AACSB accreditation — a recognition that places us among the top 5 percent of graduate business schools worldwide.
Read less
Accreditations