Read more about this program on the school's website
Program Description
While searching for the right school with an economics major in Pennsylvania, it's important to find the program that blends meaningful coursework with outside-of-classroom opportunities. Students studying economics at Elizabethtown College learn about economic theories and institutions, develop communication skills, and acquire an understanding of research methods. After completing your degree in economics, you'll be fully prepared for careers and graduate programs in economics and business.
Economics Major Courses
As an economics major, you'll take courses such as the following:
BA 270 - Strategic Managerial Decision-Making and Critical Analysis I
EC 302 - Intermediate Microeconomics
EC 309 - Introductional to Mathematical Economics
EC 410 - Econometrics
MA 251 - Probability and Statistics
Why Study Economics at Etown?
As an economics student, you will have plenty of opportunities to apply your economics knowledge in the real world. Our highly qualified professors have years of experience with research and practice in the field. Our south-central Pennsylvania location provides our students with opportunities and access to large markets on the east coast including Harrisburg, Philadelphia, and Washington D.C.
Ranked by U.S. News & World Report as a national liberal arts college
Highly ranked by Brookings' Value-Added Report for Alumni Salaries
Competition wins at the national level
Major in economics at Etown and share in our national success. Our economics program is ranked 14th among Pennsylvania Liberal Arts Colleges and 105th nationally on the U.S. News & World Report's National Liberal Arts List. We are also highly ranked in the Brookings' Value-Added Report based on alumni salaries.
Economics Four-Year Plan
Notes:
EC101 and EC102 are offered each semester.
The 300- and 400-level economics courses are offered once every 3 semesters.
The schedule presented here is a guide--the timing of course offerings will determine when you can take certain courses.
In addition to FYS100, all students are required to complete 10 courses in 8 Core areas.
First year
Freshman Seminar
EN100 or EN150 (Core)
BA105 Mgr Comm & Student Career Prep I
EC101 Principles of Macroeconomics (Social Science Core)
EC102 Principles of Microeconomics (Social Science Core)
MA 121
Core
Core
Second year
BA270 Intro to Mgr Decision Making Excel I
BA271 Intro to Mgr Decision Making Excel II
MA251 Prob. and Statistics (Math Core)
Core
Elective
EC301 Intermediate Microeconomics
Core
Elective
Elective
Third year
EC302 Intermediate Macroeconomics
Elective
Core
Elective
Economics elective
Economics elective
Core
Elective
Fourth year
EC 309 Mathematical Economics
Elective
Economics Elective
Core
EC 410 Econometrics
Elective
Elective
Elective
Outcomes of an Economics Degree
Obtaining a degree in economics will provide you with a strong background in economics, math, and business which leads to a variety of career opportunities. After completing our course, you'll be ready to start your career as a:
Market Research Analyst
Financial Advisor
Economic Analyst
Credit Analyst
Economist
Investor Relations Associate
Are you interested in a career as an economist?
Demand for this career will grow by 6% by 2024
Median salary: $54,100 per year
Source: Bureau of Labor Statistics
After leaving campus, graduates with a major in Economics are working with major companies or are advancing their study of Economics at graduate schools. Some of the companies our graduates work for include:
Vanguard
Wells Fargo
KPMG
Citi
T.RowePrice
A World of Opportunities
Broaden Your Global Understanding
As you study economics, it's important to think globally. Participating in an abroad experience is the perfect way to gain awareness of world issues and the role of economics in the global environment. You can study abroad in Europe, Asia, or Latin America for a semester or even a year, and participate in short-term study tours to Geneva, Prague, or Beijing. A degree in economics paired with a cross-cultural experience will give you an edge over the competition. You can also participate in trips to the World Bank in Washington D.C., and the Federal Reserve Bank in Philadelphia trips specifically designed for economic students.
Meaningful Business
Study economics and take advantage of our research opportunities! As a major in economics, you'll work under the supervision of our expert faculty who will guide you in your research projects. Many of our economics majors conduct Honors in Discipline projects and present their findings at our Business & Economics Conference, or at regional conferences. These research opportunities complement your coursework and have the potential to be published in academic journals and publications. If you're interested in graduate school, take advantage of our Articulation Agreements with graduate schools and earn a Master's degree in one year!
Last updated Aug 2020
About the School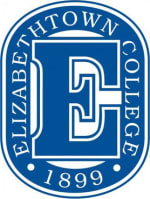 Our commitment is to Educate for Service. We believe that learning is most noble when used to benefit others, regardless of chosen career path. We prepare our students to lead rich lives of purpose an ... Read More
Our commitment is to Educate for Service. We believe that learning is most noble when used to benefit others, regardless of chosen career path. We prepare our students to lead rich lives of purpose and meaning while advancing independent thought, personal integrity, and social responsibility. These are the foundations for a life of learning. We foster the values of peace, non-violence, human dignity, and social justice.
Read less