Read more about this program on the school's website
Program Description
The three-year programme in Economics and Banking addresses the fundamentals of financial intermediation within the banking industry, insurance sector and financial markets by providing sound training in all the core economic disciplines and other social sciences, such as history and law. In this regard, the programme examines how financial institutions and markets function with particular attention to the micro- and macro-economic dimensions. The programme has been designed by focusing on resources allocation under uncertainty, corporate financing and investment decisions, insurance and risk management, the functioning and regulation of financial markets within a broader institutional and social framework.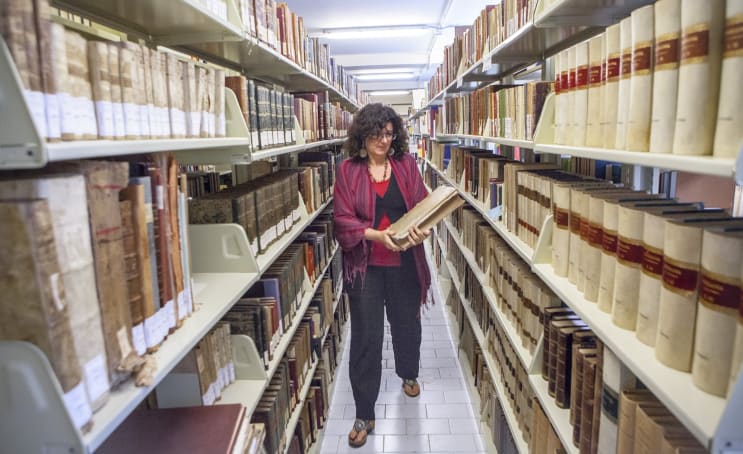 Università di Siena photo archive
Graduates in Economics and Banking will develop skills in understanding economic and financial phenomena and acquire all the core skills required for the analysis of economic issues and of data. Graduates will also attain a significant advantage for progressing to a number of graduate courses and, in particular, for the two MSc programmes in Economics and Finance taught in English at Siena as well as for the two-year programme in Accounting and Management (AMa) of the MSc in Management and Governance.
Formative skills
The course aims to produce graduates with:
A widely recognized knowledge in the field of financial economics and banking, particularly oriented to turning out professionals able to emerge in a competitive context as graduate students – in Europe and overseas – or to serve as employees/advisors within the public and private intermediaries and institutions;

Sound knowledge of the processes related to financial intermediation and capital markets functioning;

The economic, technical and financial skills needed to evaluate investment, financing and protection decisions of enterprises, and the way they are realized through direct and non-direct credit channels, as well as through the insurance industry;

The ability to properly frame credit and financial phenomena in the macroeconomic context, both at a domestic and international level;

The economic and quantitative knowledge needed to understand the behaviour of major monetary and financial fundamentals;

The ability to deal with market economies and related phenomena, both from a strictly economic point of view and in terms of social implications;

The capacity to handle quantitative methods applied to economic and social cases, through theoretical and empirical approaches;
The knowledge of law and regulations concerning financial intermediation and markets.
The proposed offer relies on a teaching staff having extensive experience around the world in teaching and research on the issues of financial intermediation.
The development of curricular internships at banks or insurance companies, and studying periods abroad are promoted through of a number of cooperation agreements arranged with qualified European universities (mainly Erasmus mobility), that students have many opportunities to take a part of their education abroad.
Entry requirements
International students can apply to Italian Universities only if they have an educational qualification that allows them to enrol. This qualification of secondary education has to be awarded after a study period of at least 12 years. If the educational qualification has been awarded in less than 12 years, it has to be accompanied by the academic certification of the examinations taken or a post-secondary title to compensate for any missing years of secondary education.
For this purpose the University of Siena, in collaboration with the University for Foreigners of Siena, has established a Foundation Year, to fill a possible gap between the different schooling systems.
To apply to a Laurea (equivalent to Bachelor's degree) program, you must hold a secondary school qualification released after a minimum of 12 years of schooling (overall).
It verifies the validity of it and can allow access to first cycle programs if:
It is the official final secondary school leaving certificate/the first and second cycle university qualifications from the relevant foreign system;

A qualification that allows entry to comparable first cycle program (ex. academic) in the relevant foreign system; a qualification that allows entry to comparable second or third cycle program in the relevant foreign higher education system;

Qualification obtained after an itinerary of at least 12 years of schooling.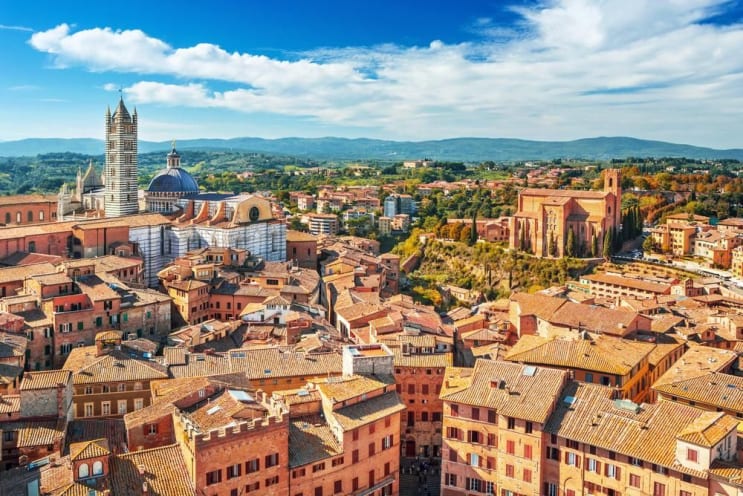 Università di Siena photo archive / Shutterstock
Academic Calendar
Departments at the University of Siena have adopted a semester system.
The academic year is divided into two terms: from October to January, and from March to May. At the end of each term, a period of examination is scheduled.
However, each department has its own academic calendar, which can be found at the departments' website (at the section "Didattica"): http://www.unisi.it/strutture/dipartimenti
2020-2021 indicative academic calendar
Autumn term (1st semester)
Lecture period: October 1st, 2020 - January 18th, 2021

Examination period: January 21st - March 1st, 2021
Spring term (2nd semester)
Lecture period: March 4th - June 14th, 2021

Examination period: June 17th - July 31st, 2021
Tuition Fees
Determination of the contribution amounts
The contribution amount due from each student enrolled in degree courses, master's degree courses or single-cycle master's degree courses offered by the University of Siena is defined on the basis of the following elements:
Category the degree course belongs to;

The economic status of the student's immediate family, as this is expressed by the equivalent

economic situation indicator (ISEE) for the year immediately preceding the year of enrolment;

Enrolment year;

University credits earned (ECTS credits) in the twelve months prior to 10 August.
The study course falls under one of the three categories below:
Humanities-social studies (US)

Technical-scientific (TS)

EU regulated healthcare (EU)
Note: For students who are citizens of non-EU member countries and who are not residents of Italy and for students to whom ISEE calculation is not applicable to their immediate family, an adjustment coefficient depending on the country of origin may be applied.
The University of Siena makes available a tuition fees calculation page: http://www.maprin.unisi.it/tasse19_20/index_eng.php
Università di Siena photo archive / Shutterstock
A Strong International Mission
In its eight Centuries of history, the University of Siena has been producing a wide range of studies in many different fields of culture.
Over the years the University of Siena has enhanced its strategy for internationalization, aiming to strengthen its international academic relationships and to attract students and researchers from different parts of the world.
At the early 21st Century this historical Institution has been able to face challenges related to the globalization of learning, knowledge, and research with a wide number of international collaborations.
New international collaboration agreements and projects established each year, increasing number of Degrees and courses delivered in English, holding good placement in National and International Rankings; these are some of the University of Siena's strong points.
Welcome in Siena
The University of Siena is one of the oldest universities in Europe, having been founded in 1240.
Its history has evolved alongside Tuscany's cultural tradition from the Middle Ages to modern times.
Siena is located in the heart of Tuscany amid a landscape of gently rolling hills. Built on three steep hills and encircled by ancient walls, it is a unique city where students can spend a profitable study period, full of opportunities for their personal enrichment.
Last updated Jun 2020
About the School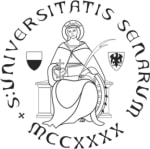 The University of Siena is one of the oldest universities in Europe, having been founded in 1240. Its history has evolved alongside Tuscany's cultural tradition from the Middle Ages to modern times.
The University of Siena is one of the oldest universities in Europe, having been founded in 1240. Its history has evolved alongside Tuscany's cultural tradition from the Middle Ages to modern times.
Read less