Read more about this program on the institution's website
Program Description
Fontys Dance Academy enables young dance artists and makers to find their own voice and their own new landscape in which to move. In order to respond to the ever-changing needs of this ever-challenging work field, we know we need to dance with different vocabularies and different languages, in different places with different bodies telling different stories to audiences who are excited to listen.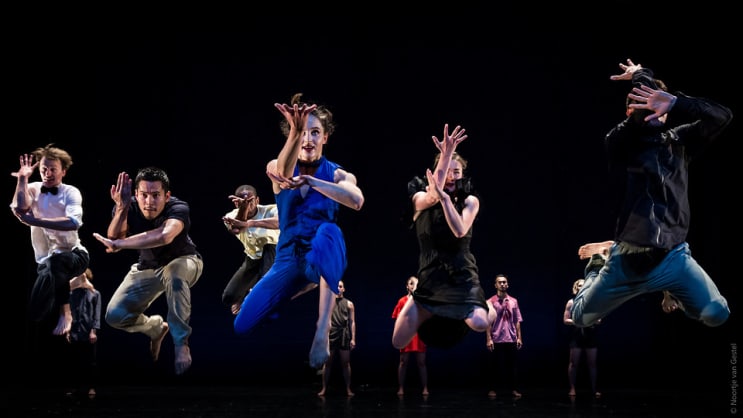 Programme in brief
Fontys Dance Academy offers a 4-year full-time study program that gives young dance artists and makers the education to develop their own signature and create their own performance work. Our three flagship profiles: Dance Arts in Context, Contemporary Urban, and Bachelor in Choreography enable students to explore contemporary dance practices and techniques with a view to collaborating with different art forms to make performance work that is innovative, challenging and exciting.
What to expect from us
We place our students at the centre of a fantastic team of teachers and choreographers, in exceptional training facilities, alongside 14 other art schools ranging from Circus and Architecture to Visual Arts and Music. Authentic, curious and distinctive dance artists work in an inclusive learning environment, where individual growth and co-operative exploration are equally prized. Practical work is underpinned by extensive and rigorous training and research programme that includes a wide range of performance and movement practices. We educate our students to create, think and produce collaboratively. They become dance makers and dance leaders who have their own voice, who take ownership of their own careers and who go on to take up meaningful positions throughout both the performing arts field and wider society.
What do we expect from you
Our students are the creators of and performers in their own work. They also perform in and contribute meaningfully to the work of others. We specifically appreciate students who challenge our ideas of what a dance artist is. We want hard-working, bright-thinking dancers from different backgrounds with an urgent interest in creative, playful, conceptual and resonant dance making.
The Fontys way of studying
Having auditioned for the Bachelor Dance (graduate profiles Theatre Dance Performance or Choreography) you have been allowed to enter one of the graduate profiles. During the freshman year, both profiles partially share a common curriculum. In addition, each profile has a specific programme.
An academic year consists of two terms of 15 weeks each, and a third one of 9 weeks. As a consequence, you are actively involved in your studies for a period of some 40 weeks each year.
Your curriculum is scheduled between 9.00 am and 9.00 pm. You attend classes and you carry out assignments, individually and as a member of a team. At the end of each term, you take examinations. Your average weekly workload is 40 hours, including 30 contact hours. The number of weekly 90 minutes practical classes amounts to 15, on top of 4 theory classes. All these activities are located both inside and outside the school. Attending performances is part of the curriculum.
Why study at Fontys?
You want to become an innovative instigator. The ultimate goal must be to set out as a dancer or choreographer.
Fontys Dance Academy is part of the Fontys School of Fine and Performing Arts (in Dutch: Fontys Hogeschool voor de Kunsten, FHK) and is situated in the city centre of Tilburg. All art schools share the same roof. You study at your academy which is a division of this college. As far as the dance discipline is concerned, there is, apart from the Bachelor Dance (Dance Academy), a teacher training in dance (Academy for Teacher Training in Dance). Both dance courses have excellent teachers who are closely connected to the professional career field. They have a lot of partnerships, both regionally and internationally; coaching and housing facilities are first-rate
How to apply
More information about admission: fontys.edu/danceacademy.
Last updated Nov 2020
About the School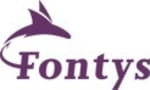 Fontys provides education and research. As a broad-based university, we are the largest public knowledge institute in the southern Netherlands.
Fontys provides education and research. As a broad-based university, we are the largest public knowledge institute in the southern Netherlands.
Read less