Read more about this program on the institution's website
Program Description
The Course
Lincoln's Criminology degree is designed to enable students to develop and apply an understanding of the complex nature of crime, punishment and justice. Alternative solutions to crime prevention are examined, and the impact of crime on society is investigated.
Teaching is research-informed and draws upon all aspects of the social sciences. Staff specialisms include youth culture, human rights, terrorism, resistance, penal policy and war crimes.
This course aims to offer specialist modules designed to complement each other while developing specific skills in criminological studies and research. The course places a strong emphasis upon not merely 'learning about' criminology, but also being able to apply that knowledge to real life issues and problems.
Academic staff regularly contribute to national policy debates and encourage students to engage with key issues in the study of crime and criminal justice. Staff also work closely with local criminal justice agencies and professionals, such as police and youth offending services, enabling students to gain real-world knowledge. Students are encouraged to build links with employers and to develop transferable skills.
How You Study
This course aims to employ training in research methods and a thorough grounding in the wider issues of identity, citizenship and social justice. The programme aims to supplement this with an appreciation of criminal justice and policing as dependent on a much broader web of social controls.
The first year aims to provide a thorough grounding in criminology and social sciences in order to develop the knowledge and research skills necessary for further study. Second-year students engage with topics such as criminological theory in order to explore the potential causes of crime and the way these shape and are shaped by criminal justice responses.
Second-year students engage with topics such as criminological theory to explore the potential causes of crime and the way these shape and are shaped by, criminal justice responses.
Third-year students can explore complex questions about the image and reality of human rights, and the problems and possibilities of different approaches to punishment. Optional modules in the second and third year enable students to tailor their studies to their career aspirations or areas of particular interest.
Criminology at Lincoln aims to combine aspects of both directed and independent learning. Each module is usually delivered by means of a weekly lecture and an associated weekly seminar. These seminars are designed to provide an opportunity for students to consider, discuss and debate issues raised in the lecture and engage in critical reflection on set readings relating to such issues.
Students will also have the opportunity to meet with their seminar tutors for individual tutorial sessions to explore in greater detail their own individual learning needs. As well as directed study, students are expected to undertake independent learning utilising traditional library resources as well as a wide range of electronic resources.
Contact Hours and Reading for a Degree
Students on this programme learn from academic staff who are often engaged in world-leading or internationally excellent research or professional practice. Contact time can be in workshops, practical sessions, seminars or lectures and may vary from module to module and from academic year to year. Tutorial sessions and project supervision can take the form of one-to-one engagement or small group sessions. Some courses offer the opportunity to take part in external visits and fieldwork.
It is still the case that students read for a degree and this means that in addition to scheduled contact hours, students are required to engage in an independent study. This allows you to read around a subject and to prepare for lectures and seminars through wider reading, or to complete follow up tasks such as assignments or revision. As a general guide, the amount of independent study required by students at the University of Lincoln is that for every hour in class you are expected to spend at least two to three hours in an independent study.
How You Are Assessed
In the first year, assessment is 79% coursework, 14% practical exams, and 7% written exams. In the second year, it is 75% coursework, 10% practical exams, and 15% written exams. In the third year, it is 82% coursework, 7% practical exams, and 11% written exams. The way students are assessed on this course may vary for each module.
A notable feature of Criminology at Lincoln is the way in which the degree is both taught and assessed involving student-centred work. group-based and individual research projects and assessments, multimedia presentations, case studies, auto-critiques, self-appraisal, vocationally relevant 'live' projects, oral examinations and conferences.
These methods designed to make a significant contribution to the consolidation of important transferable skills, which are valued by employers. The University of Lincoln's policy is to ensure that staff return assessments to students promptly.
Entry Requirements
GCE Advanced Levels: BCC
International Baccalaureate: 28 points overall
BTEC Extended Diploma: Distinction, Merit, Merit
Access to Higher Education Diploma: 45 Level 3 credits with a minimum of 104 UCAS Tariff points
Applicants will also need at least three GCSEs at grade 4 (C) or above, which must include English. Equivalent Level 2 qualifications may also be considered.
EU and International students whose first language is not English will require English Language IELTS 6.0 with no less than 5.5 in each element or equivalent http://www.lincoln.ac.uk/englishrequirements
The University accepts a wide range of qualifications as the basis for entry and will consider applicants who have a mix of qualifications.
We also consider applicants with extensive and relevant work experience and will give special individual consideration to those who do not meet the standard entry qualifications.
Last updated May 2020
About the School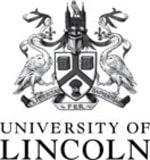 Since being opened by Queen Elizabeth II in 1996, the University of Lincoln has invested more than £300 million in its buildings and facilities.
Since being opened by Queen Elizabeth II in 1996, the University of Lincoln has invested more than £300 million in its buildings and facilities.
Read less