Bachelor in Conservation of Cultural Heritage
Home ›
BA ›
Arts ›
Bachelor in Conservation of Cultural Heritage
Read more about this program on the school's website
Program Description
The Course
The BA (Hons) Conservation of Cultural Heritage degree offers opportunities to gain extensive, hands-on experience working on a range of historic materials provided by museums, historic houses and private collections. Students can become familiar with different materials, time periods and collections, within their historical context.
The course links the theory and practice of conservation. Students navigate decision-making and ethics through independent research and the guidance of tutors.
Throughout the course, students can carry out conservation treatments and scientific analysis of historical artefacts. Starting with simple objects in the first year and increasing in complexity as skills and knowledge are built, the practical aspect culminates in an exhibition of work at the end of the final year.
The second term of year two offers students the opportunity to study at a partner institution, choose from a range of optional modules, or undertake an extended work placement. Students have the opportunity to source their own placement in a historic property, museum or private workshop in the UK or overseas.
How You Study
The course is delivered through workshop, studio and laboratory sessions, lectures, demonstrations and seminars. After an initial introduction to conservation skills, materials and techniques, practical work is carried out on historic objects from museums and private collections.
An assessed vocational placement forms a major component of the course and live projects based in museums and historic houses are used in various aspects of the learning process. The costs of this are outlined in the Placements tab and the Fees tab.
Contact Hours and Reading for a Degree
Students on this programme learn from academic staff who are often engaged in world-leading or internationally excellent research or professional practice. Contact time can be in workshops, practical sessions, seminars or lectures and may vary from module to module and from academic year to year. Tutorial sessions and project supervision can take the form of one-to-one engagement or small group sessions. Some courses offer the opportunity to take part in external visits and fieldwork.
It is still the case that students read for a degree and this means that in addition to scheduled contact hours, students are required to engage in an independent study. This allows you to read around a subject and to prepare for lectures and seminars through wider reading, or to complete follow up tasks such as assignments or revision. As a general guide, the amount of independent study required by students at the University of Lincoln is that for every hour in class you are expected to spend at least two to three hours in an independent study.
How You Are Assessed
This course is assessed by 100% coursework in all three years. The way students are assessed on this course may vary for each module. Examples of assessment methods that may be used include coursework, such as written assignments, reports or dissertations. The University of Lincoln's policy is to ensure that staff return assessments to students promptly.
Features
Renowned conservation consultancy, Lincoln Conservation, has expertise in:
Architectural paint research and historic pigments.
Historic materials analysis.
Conservation of historic decorative interiors.
Lead, mortar and renders analysis.
Gilding and wallpapers.
3D laser scanning and digital replication.
Conservation and restoration of architectural ceramics and tiles.
The expertise of its consultants has helped to inform the restoration of the Midland Grand Hotel (now known as the St Pancras Renaissance Hotel) and HMS Victory, among others. When opportunities arise, students may apply to work on live projects, receiving valuable professional experience.
A lab coat, a tool roll and goggles are provided to each student studying Conservation and Cultural Heritage.
Adobe Creative Cloud
Students on this course currently receive free access to Adobe Creative Cloud software for the duration of their studies.
Entry Requirements
GCE Advanced Levels: BCC
International Baccalaureate: 28 points overall
BTEC Extended Diploma: Distinction, Merit, Merit
A science-based or history-based subject is welcomed.
Access to Higher Education Diploma: 45 Level 3 credits with a minimum of 104 UCAS Tariff points
Applicants will also need at least three GCSEs at grade 4 (C) or above, which must include English. Equivalent Level 2 qualifications may be considered.
EU and International students whose first language is not English will require English Language IELTS 6.0 with no less than 5.5 in each element, or equivalent http://www.lincoln.ac.uk/englishrequirements
The University accepts a wide range of qualifications as the basis for entry and will consider applicants who have a mix of qualifications.
We also consider applicants with extensive and relevant work experience and will give special individual consideration to those who do not meet the standard entry qualifications.
Last updated May 2020
Keystone scholarship
Discover the options our scholarship can give you
About the School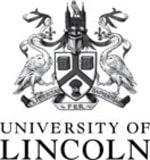 Since being opened by Queen Elizabeth II in 1996, the University of Lincoln has invested more than £300 million in its buildings and facilities.
Since being opened by Queen Elizabeth II in 1996, the University of Lincoln has invested more than £300 million in its buildings and facilities.
Read less