Bachelor in Computing Security
Home ›
BSc ›
Bachelor in Computing Security
Program Description
The size and scope of computer networks, along with the increasing dependency on this technology, continues to expand each day, along with the threat of damaging software and hacking. Therefore, computer security has become a major concern. The result is an increased need for people and technology that can secure and protect the data assets of an organization as well as the hardware and software infrastructures that house the information.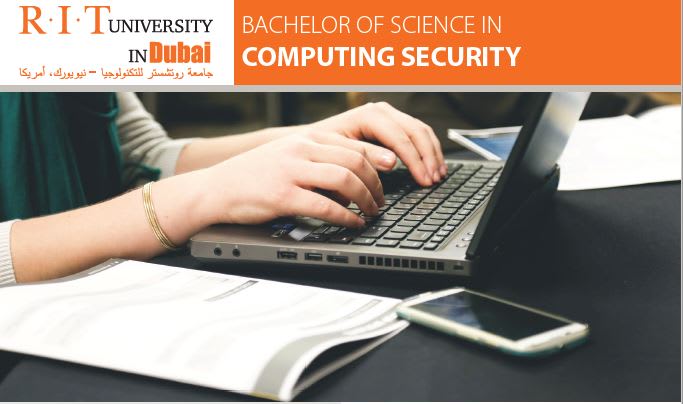 The Bachelor of Science degree in computing security produces professionals who understand people and processes that impact information security. In addition to possessing state-of-the-art knowledge in the preservation of information assets, students become experts in the identification of computer security vulnerabilities. Students also understand the forensic requirements needed to prove an attack occurred, identify its origin, assess the extent of the damage or loss of information, and design strategies that ensure data can be recovered.
An important goal is to provide students with a level of specialization in computing security beyond what is provided by more general majors offered in information systems or information technology. This is accomplished by providing a foundation that includes the breadth of computing disciplines and then allows the student to focus on a particular area of security such as forensics, mobile device forensics, or network or computing system security. Favoring depth over breadth, students are allowed sufficient time to explore the issues and technologies of computer and network security.
Possible Career Options
Positions in computing security are found in nearly every area of commerce. From small local businesses to large multi-national corporations, they all depend on a complex networking infrastructure to conduct their business and require security professionals to maintain these systems. The graduates of computing security from RIT Dubai are expertly prepared to provide the support demanded by enterprises of all sizes as well as national, state, and local security agencies. Possible career options are system security analysts and designers, enterprise system security architects, or IT systems forensics consultants and investigators.
Curriculum
Students are required to complete 126 semester credit hours of core courses and advanced courses as well as cooperative education. Core courses include a programming sequence, an ethics course, a computer networking and system administration sequence, and foundation courses in computer and network security. Advanced courses allow students to design the focus of their information security coursework.


Course
Sem. Cr. Hrs.
First Year
CSEC-101 Fundamentals of Computing Security
3
CSCI-141, 142 Computer Science I, II
8
UWRT-150 Writing Seminar
3
MATH-181, 182 Project-based Calculus I, II
8
LAS Perspective 1 (Global)
3
LAS Foundation 2: First Year Writing
3
MATH-190 Discrete Mathematics for Computing
3
NSSA- 241 Intro to Routing and Switching
3
ANTH-365 First-Year Seminar: Islamic Culture
3
ACSC-010 Year One
0
Second Year
CSCI-243 The Mechanics of Programming
3
MATH-251 Probability and Statistics I
3
ISTE - 230 Introduction to Database and Data Modeling
3
CSCI-250 Concepts of Computer Systems
3
NSSA-221 Systems Administration I
3
MATH-241/MATH-252 Linear Algebra/ Prob & Stats II
3
PHYS-211/212 LAS Perspective 5 & 6: University Physics I, II
8
NSSA-220 Task Autom Using Interpret Lan
3
LAS Perspectives - Ethical
3
Cooperative Education (summer)
Co-op
Third Year
CSCI-462 Introduction to Cryptography
3
PUBL-363 Cyber Security Policy and Law
3
LAS Perspectives: Social & Artistic
6
LAS Immersion 1 (Writing Intensive)
3
CSEC - 472 Authentication and Security Models
3
Advanced Options 1, 2
6
Free Electives 1, 2
6
Cooperative Education (summer)
Co-op
Fourth Year
Advanced Options 3, 4, 5, 6
12
LAS Immersion 2, 3
6
Ethics Elective
3
Free Electives 3, 4
6
CSEC - 490 Capstone in Computing Security
3
Total Semester Credit Hours
126
Advanced Electives
Students complete five advanced security electives that expand students knowledge in one of several disciplines of security, including system security, network security, forensics, malware, secure software development, database and application security, security evaluation, or theory.

*Not all advanced courses are offered at RIT-Dubai. Other advanced courses are available through study-abroad or transfer options, which are subject to achieving additional respective requirements and approvals.
Cooperative Education
Cooperative education is a full-time paid work experience in the student's field of study. The Computing Security curriculum requires the completion of 24 weeks of co-op employment typically completed during the summer of the second and third academic years. Cooperative education gives students the opportunity to apply in the workplace the knowledge and the skills they learn in the classroom, and bring to the classroom what they learn in the workplace to achieve a more well-rounded education.

At the workplace, students also gain valuable expertise in areas such as oral and written communications, business ethics and etiquette, and working in a team, which will allow them to undertake various career options and help them make long-term decisions.
Accreditations
The Bachelor of Science in Computing Security is accredited by the UAE Ministry of Education - Higher Education Affairs and is licensed by the KHDA.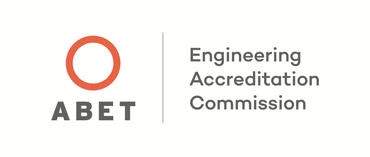 Last updated Aug 2018
About the School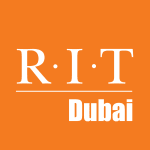 Established in 2008, RIT Dubai is a not-for-profit global campus of the esteemed Rochester Institute of Technology in New York, one of the world's leading technological-focused universities with a sto ... Read More
Established in 2008, RIT Dubai is a not-for-profit global campus of the esteemed Rochester Institute of Technology in New York, one of the world's leading technological-focused universities with a storied 185 year history. RIT Dubai offers highly valued Bachelor's and Master's degrees in business and leadership, engineering, and computing. The curriculum provides students with relevant work experience through an innovative cooperative education program that helps students stand out in today's highly completive job market.
Read less