Bachelor in Computer Systems and Software
Read more about this program on the institution's website
Program Description
The Computer Systems and Software program is dedicated to those who want to be fluent in modern methods of software development, network technologies of different scales, and management information systems for different purposes.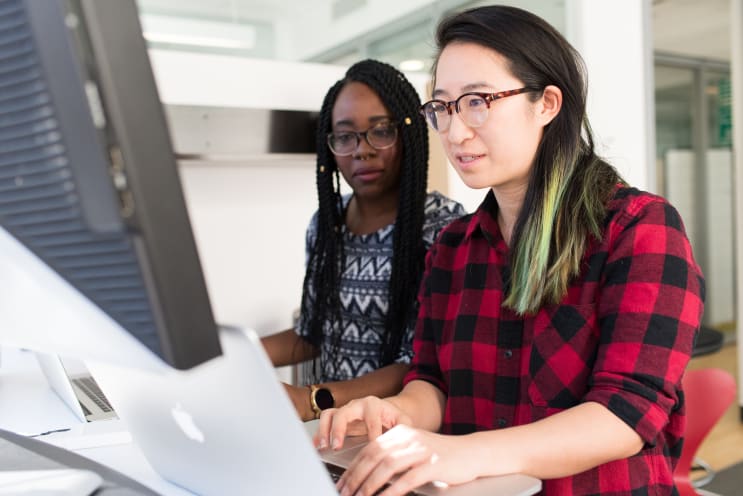 Program objectives
Program Educational Objectives are broad statements that describe the career and professional accomplishments that the program is preparing graduates to achieve.
Within three to five years of obtaining a bachelor's degree in Computer Systems and Software at Kazakh-British Technical University, we expect our graduates to achieve all or most of the following milestones in that they will be:
Experienced, technically competent, and successful professionals in the field of application software and system development with a solid foundation in computer science and hands-on skills in creating and integrating software systems which will enable them to apply a range of different approaches to tackling complex technical problems in a range of industrial settings.
Productive members and leaders of application software and system design and development teams, capable of functioning independently, professionally, and effectively as they apply the conceptual knowledge and engineering skills gained during their stints at KBTU as well as later on in their careers in various software and system development related projects in their respective workplaces.
Technology pioneers who make qualified and well-informed decisions in solving complex technical problems whose solutions are significantly beneficial to Kazakhstan, and perhaps who even go on to become entrepreneurs by successfully launching startups that add value to the economy and provide employment opportunities to others, thereby benefiting society at large.
Lifelong learners who in a formal sense will go on to enroll in, and successfully graduate from, more advanced graduate and professional education and certification programs that are nationally and/or internationally recognized in engineering, science, or business, and who, more informally, are and will remain wise enough to diagnose, analyze and remedy the gaps or deficits in their own knowledge bases over time by gleaning what they can from the environment on their own.
Student outcomes
Student Outcomes are narrower statements that describe what students are expected to know and be able to do by the time of graduation. These relate to the skills, knowledge, and behaviors that students acquire in their matriculation through the program.
To Understand – To understand the mathematical and physical foundations of Computer Systems and Software and how these are used in the process of design and programming of computer systems. An understanding that knowledge of computer systems and software should be applied in an ethically responsible manner for the good of society.
To Question – To critically evaluate alternate assumptions, approaches, procedures, tradeoffs, and results related to software engineering problems.
To Design – To design a variety of computer-based components and systems for applications including database design and management; software environments; microelectronics and digital design devices, software project management systems, computer-aided design.
To Lead – To lead teams of project designers and developers; to participate in the various roles in a team and understand how they contribute to accomplishing the task at hand.
To Communicate – To use written and oral communications to document work and present project results and have a high proficiency level in English.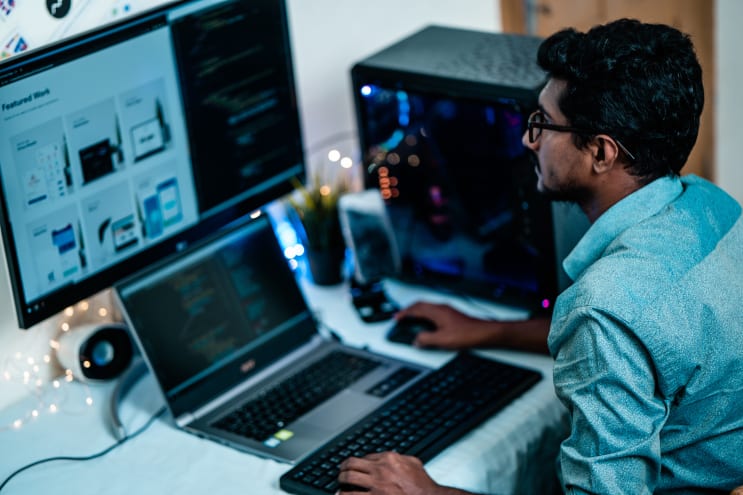 Main courses
1st Year
Introduction to Computer Science
Programming Technologies
Higher Mathematics I, II
English I, II
Physics I
2nd Year
Physics II
Algorithms and Data Structures
Object-oriented Programming
Foundations of Web Programming
Databases
Operating Systems
Basic Circuit Theory
Digital Design
Discrete Math (IT-oriented)
Information Theory
Electives (3 courses)
3rd Year
Internet Technologies
User Interface Design
Computer Networks
Architecture of Computer Systems
Software Engineering
Electives (6 courses)
4th Year
Basics of Information Security
Electives (6 courses)
Electives
Programming in Oracle I, II
Parallel Programming
Distributed Computations
High-performance Computations
Expert Systems and Artificial Intelligence
IT Assurance Services and Auditing
Innovation and Tech. Management and Entrepreneurship
Internal Controls in Business Processes
Invited Industry Speaker Seminar Series
Audit and Compliance in IS
ACM ICPC Programming Contest 1,2
Development of Corporate Applications
Databases
UNIX/Linux Operating Systems
System Programming
Databases
Computer Graphics
High-performance Microprocessor Systems
ERP-systems
Multimedia Technologies
Dependable Systems
e-Business and e-Commerce
Advanced Software Design
Software Project Management for Oil&Gas
1С: Accounting
1C: Trade and Warehouse
Career prospects
The success of our graduates for several years has demonstrated their high caliber and the quality education they possess in IT. Within their professional portfolio, one can also find such qualities as broad-minded outlook, professional knowledge, and practical skills, analytical thinking, and effective teamwork. We sincerely hope that our students will maintain the same level and succeed further in conquering the heights of professionalism and excellence.
Contact details:
Address: Almaty, Tole Bi St., 59, 332 cab.
Phone: +7 (727) 2725615, 2725129
Email: study.international@kbtu.kz
Last updated Nov 2020
About the School

KBTU considers its mission to provide high-quality education for future leaders in business and industry, to promote innovative technologies and research in the most advanced and prospective areas of ... Read More
KBTU considers its mission to provide high-quality education for future leaders in business and industry, to promote innovative technologies and research in the most advanced and prospective areas of science for the benefit of the region and the country as a whole. The strategic vision of the University is to promote the ideals of academic excellence, scientific progress, and national well-being, to maintain the status of an undisputed leader in the field of technical and business education. The major goals and ambitions of the university are the creation of a scientific and educational center with highly qualified scientific and pedagogical potential and a developed modern material and technical base, the development of a dual vocational training, training of highly qualified specialists who have professional and personal competencies with emphasis on financial, power-generating sector, spheres of high and information technologies and the maritime industry.
Read less