Program Description
As a computer science major, students learn skills and techniques that will prepare them for success in their careers or graduate studies. Faculty focus on three core areas: general background in computer science, theory, and practical reasoning.
Studying the general background in computer science educates students about the theories for why and how software systems are developed. Students learn theory by solving problems, determining solutions to problems and analyzing those solutions. In practical reasoning, students study the practicality of software systems by developing software, advancing a prototype solution and determining the software development lifecycle.
For transfer students completing a vocational or technical Associate of Applied Science or Associate of Science degree from a regionally accredited community college, a Bachelor of Applied Science with an emphasis in Computer Science is available. Please contact Carol Spradling (c_sprad@nwmissouri.edu or 660.562.1588) for more information.


Career Opportunities
Recent Northwest graduates have found employment in the following careers:
IT application analyst
Database programmer
Software developer/engineer
System engineer
Web developer
Technology coordinator
Systems administration
Database Administrator
Network Engineer
Systems Administrator
Computer Programmer
Software Architect
Software Analyst
Technical Architect
Profession-Based Learning Experiences
Professors encourage practical learning opportunities to prepare students for employment. Students are encouraged to speak to K-12 teachers about the importance of technology in their curriculum and teach computer science fundamentals to students in grades K-12.
The School of Computer Science and Information Systems annually hosts a professional advisory team that includes more than 40 professionals from various industries to review Northwest's computer science curriculum. Professionals are updated about new technology and ensure the curriculum at Northwest is current with trends.
Founded in 2011, MINK WIC (Missouri, Iowa, Nebraska, Kansas Women in Computing) enables women to discuss their roles in computing and technology fields and share experiences and strategies for success. In recent years, more than 240 students, educators, and professionals from the region gathered to share their passion for computer science and technology.
Student Organizations
The Association of Computing Machinery promotes interests in computers and applications as well as providing a means of communication for individuals sharing an interest in computers.
The Association of Computing Machinery – Women's (ACM-W) celebrates, informs and supports women in computing and works with a community of computer scientists, educators, employers and policymakers to improve working and learning environments for women.
Internships
Although internships are not required in the business technology major, they are highly encouraged to gain hands-on, real-world experience.
Study Abroad
Study Abroad is an opportunity for students to apply hands-on international experience to their academic development. Faculty members provide short-term study programs that prepare students before, during and after the program. Two types of study abroad programs are available: faculty-led and traditional study abroad.
The traditional program may be a semester, summer or year-long program and is taught by Northwest's international partner institutions.


Requirements
The Northwest Core (48-52 hours)


Must include the following:
CSIS 44101 Foundations of Computing
MATH 17117 Precalculus
OR
MATH 17118 College Algebra


3
4

3
Note: MATH 17117 is the Northwest Core requirement for Math Option A.
MATH 17118 is the Northwest Core requirement for Math Option B.

Required Courses


CSIS 44141 Computer Programming I
CSIS 44241 Computer Programming II
CSIS 44242 Data Structures
CSIS 44296 Professional Development Seminar
CSIS 44345 Computer Organization
CSIS 44349 A Survey of Algorithms
CSIS 44356 Network Fundamentals
CSIS 44460 Database Systems
CSIS 44525 Theory and Implementation of Programming Languages
CSIS 44550 Operating Systems
CSIS 44561 Software Engineering Principles
CSIS 44562 Software Engineering Practice
3
3
3
3
3
3
3
3
3
3
3
3
Emphasis Areas

Choose one or more of the following emphases:


Data Management Emphasis
Mobile Computing Emphasis
Information Assurance and Security Emphasis
Core Computer Science Emphasis
Last updated Sep 2018
About the School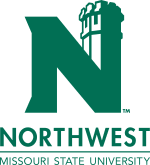 Originally established in 1905, Northwest Missouri State University is a state-assisted, four-year regional university that also offers graduate degree programs. Northwest Missouri State University fo ... Read More
Originally established in 1905, Northwest Missouri State University is a state-assisted, four-year regional university that also offers graduate degree programs. Northwest Missouri State University focuses on student success - every student, every day. It will be THE university of choice for a comprehensive, exceptional student experience.
Read less