Program Description
Computer Science is a rapidly growing and ever-changing field that is primarily concerned with software design and development. The study in the field of Computer Science develops one's abilities to think logically and promotes excellent problem-solving skills. With this preparation, Computer Science graduates continue to be in high demand.
The Computer Science Major at Monmouth College is designed to prepare students for careers in the field of Computer Science by providing a high-quality undergraduate education within a liberal arts setting. The department's goal is to prepare students for entry-level positions and also to assist them in building a strong foundation of knowledge that is necessary for graduate study and for lifelong learning. The curriculum emphasizes problem-solving and provides students with a combination of theory and practical experience as well as introducing ethical and social issues that relate to the discipline.
Department Facilities and Equipment
Students have access to the College's network of computers, which runs under Windows along with the new networking laboratory and new parallel computer lab. In addition to the college-wide resources available to Computer Science students, students have access to the departmental Linux lab where they can work on personal projects or take part in the administration and maintenance of a small network of Linux computers.
Practical Experience
Students complete a project in Computer Science during the senior year. Examples of software development projects have included multimedia and database applications, digital signal processing, and computer-aided instruction projects. The department also hosts an open-source development lab that contains a student-built and administered network of Linux based computers. Students are encouraged to use this lab as a place to pursue computing interests outside of the classroom.
Programming Languages
Introductory courses expose students to the Racket, C++, and Java programming languages in order to explore a variety of methods for programming and problem-solving. Programming courses emphasize programming methods rather than features of a specific language, and our graduates find that they are able to apply good programming principles and quickly learn to use other programming languages as needed. Students take a two-year sequence of courses focused on the fundamental principles of computing and then expand their view of computing by selecting from a set of upper-level courses focused on a particular area of computing. The departmental curriculum includes programming and data structures, assembly language, systems analysis and design, operating systems, and file structures.
Off-Campus Programs
Students in the Computer Science program are encouraged to seek out internships during the summer after their junior and sometimes sophomore year. The department has long-running relationships with several regional businesses and helps students obtain a valuable internship experience. These internships may be sponsored by the National Science Foundation or other government research agencies, or by a private corporation, and give students the chance to engage in hands-on activities at a large university or in a business setting.
Students may apply to participate in the Oak Ridge Science Semester at the Oak Ridge National Laboratory in Tennessee. Students spend part of their time during the semester taking computer science and other courses, and part of their time working with ongoing research projects at the national laboratory. Many other off-campus opportunities also exist at a wide variety of overseas University programs.
Graduate School Opportunities
Graduate school programs in Computer Science actively seek qualified students. Assistantships and fellowships are available which waive tuition and pay the graduate student a stipend. A good mathematics background is recommended for students considering graduate Computer Science programs.
Computer Science graduates may also choose other graduate programs. Students with good quantitative and problem-solving skills are well suited for graduate studies in Business Administration ( M.B.A.) and law, as well as graduate programs in Engineering and Computer Science.
Career Opportunities
Software Design
Technical Writing
Systems Engineer
Java Developer
Network Engineer
Business Analyst
Program Requirements
Requirements for the Major:
COMP 160: Fundamentals of Computer Science
COMP 161: Intro to Programming
COMP 210: Object-Oriented Programming
COMP 220: Data Structures
COMP 230: Computer Organization & Architecture
COMP 401/402: Senior Project
MATH 241: Linear Algebra
MATH 260: Discrete Structures
Four elective courses are also required.
Requirements for the Minor:
COMP 160: Fundamentals of Computer Science
COMP 161: Intro to Programming
COMP 220: Data Structures
A minimum of two elective courses credits is required.
One of the elective courses must be an upper level (300 or above) course.
Last updated Aug 2020
About the School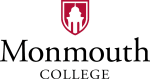 Monmouth College is a private, selective, residential, national liberal arts college, offering majors in the natural sciences, social sciences, arts and humanities, as well as outstanding academic adv ... Read More
Monmouth College is a private, selective, residential, national liberal arts college, offering majors in the natural sciences, social sciences, arts and humanities, as well as outstanding academic advising, small, seminar-style classes, varied internship and study abroad opportunities, and summer research experiences to thoughtful, intellectually engaged and ambitious students.
Read less