Read more about this program on the school's website
Program Description
Scholarships available until September 30th, 2020
"We believe that everyone with the desire and qualifications to study at IUBH should have the opportunity to do so. Therefore, all applicants by September 30th, 2020 will receive a 2.500€ scholarship from IUBH University of Applied Sciences. The amount of scholarships is limited and only available for the first 100 accepted applicants. Apply today and receive the scholarship!"
Due to COVID-19, all lectures at IUBH University of Applied Sciences will occur in a virtual classroom until further notice. We aim to ensure that the current special circumstances will not result in students being disadvantaged in their course of study.
Today, we are living through a time of progressive cyber-physical convergence, with the lines between "online" and "offline" becoming more and more blurred. With the field of Computer Science in a state of constant evolution, and in turn, changing the world around us, software and hardware engineers alike find themselves in ever-greater demand.
The Bachelor's degree in Computer Science at IUBH is designed to train students in the fundamentals of the field, while also teaching them the practical application of these scientific principles. Graduates from the program will be able to understand and develop a variety of IT systems, with a strong focus on software technologies.
They will also explore such cutting-edge and timely topics as AI, cloud computing, and more. Via the unique combination of theoretical foundations and practical skills that this program imparts, students will be given a competitive advantage in the market, dually familiarised with the basics of software development as well as the management and maintenance of software.
Facts & Figures
Degree:
Study model:
Duration:
Intake:
Bachelor of Science (B.Sc.)
on Campus
6 semesters

Bad Honnef: September
Berlin: October

Internship
Study abroad
Tuition
Admission
1 semester in Germany or abroad
1 semester (voluntary, performance-related)
from 5,500 EUR per semester
High school diploma, technical school certificate or comparable degree; successfully completed Assessment Day; Proof of English skills
What our students say about Germany
What you will learn from us
The Bachelor's degree in Computer Science is designed to prepare you for a career in one of the most important knowledge-sectors of the future corporate world:
You will acquire foundational competencies and skills in software development and maintenance, as well as in software management.
You will be introduced to contemporary topics in the Computer Science industry, such as data science, AI, and more.
You will learn to identify and leverage growth opportunities with the aid of the latest technological developments and innovations, from cloud computing to blockchain.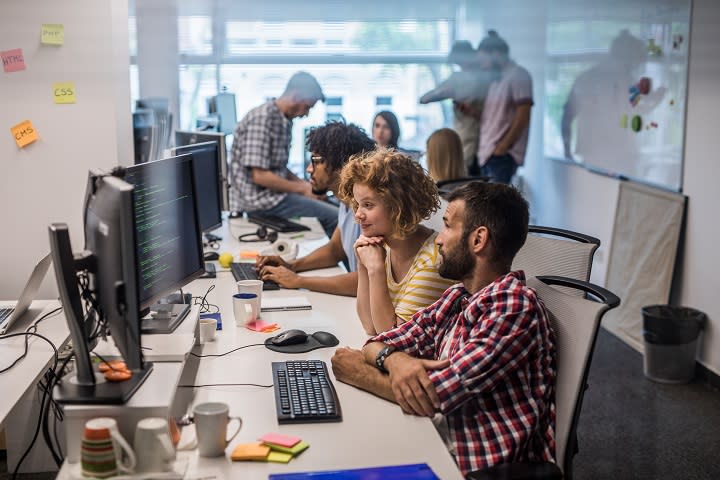 Course of study at a glance
1st Semester
Introduction to Computer Science
Introduction to Business Studies
Principles of Research and Academic Writing
Mathematics I
Software Development I
Programming Workshop I: OOP
2nd Semester
Mathematics II
Software Development II
Specification
Statistics
Computer Architecture and Operating Systems
Programming Workshop II: Web
3rd Semester
Database Modeling and Database Systems
Programming Workshop III: Data
Requirements Engineering
Computer Networks and Distributed Systems
Algorithms, Data Structures, and Programming Languages
IT-Service Management
4th Semester
Elective (see list below)
Theoretical Computer Science and Mathematical Logic
Introduction to Data Protection and Cyber Security
Career Development
Project: Software Engineering
5th Semester
Elective (see list below)
Seminar: Current Topics in Computer Science
Internship
Cryptography
6th Semester
Internship
Bachelor Thesis & Colloquium
Choose your Electives
The B.Sc. in Computer Science allows you to choose two of eight electives in which to specialize.
Big Data and Cloud Technologies
Information Systems Management
Computer Science & Society
IT project and architecture management
Practical Data Science
Business Intelligence
Artificial Intelligence
Mobile Software Engineering
Internship
During your internship, you can use your academic knowledge outside of your studies. You will also get to know the industry better – which provides the perfect foundation for choosing your career. The internship is firmly integrated into your studies so of course, you do not lose any time.
You can take your internship in Germany or abroad.
The internship usually lasts five to six months.
Make your first contacts in the industry.
Enrich your CV with an important position.
Use the opportunity to be hired by the company after graduation.
Study Abroad
You spend your 7th semester abroad at one of our partner universities. We support you in the search for a suitable partner university and in preparations for your stay abroad.
The staff of the International Office can inform you about the admission requirements of the partner universities and provide valuable orientation for a successful semester abroad.
During your studies, both in Germany and abroad, you can significantly improve your language skills and earn additional ECTS credits.
Gain intercultural experience, broaden your horizons, and get to know new cultures and people.
Career Possibilities
With a Bachelor's degree in Computer Science, you will be one of the most sought-after specialists in business, industry, the public sector, and government organizations. After you graduate, you will work as:
Database Administrator
As a Database Administrator, you will be responsible for the planning, design, and development of database applications. Ensuring accessibility and maintaining data security will also be one of your tasks. You will regularly test databases and associated programs to identify any errors to be corrected, alterations to be made, and security measures to be implemented.
Software/Web Developer
As a Software Developer, you will design, implement, and modify computer programs. This can involve both application software ie. software intended for the general public and commercial purposes, and system software ie. software that ensures the smooth and efficient functioning of computer systems.
As a Web Developer, you will create and maintain websites. You will oversee the technical structure of the website (back-end) and/or the visual layout and content (front-end). Web Developers often act as "webmasters" and are responsible for ensuring that websites function properly.
Computer and Information Research Scientist
As a Computer and Information Research Scientist (Computer Scientist for short) you will analyze complex problems in a variety of areas, including business, science, medicine, in order to develop computer-aided solutions. Computer Scientists are theorists, designers and inventors all in one, and help influence the future of companies via innovative technologies and computer systems.
Last updated Apr 2020
About the School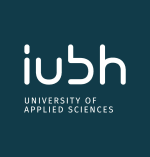 IUBH Campus Studies at IUBH University of Applied Sciences offers on-campus degree programs that have a strong international focus: all courses are taught in English, the curriculum is aligned to the ... Read More
IUBH Campus Studies at IUBH University of Applied Sciences offers on-campus degree programs that have a strong international focus: all courses are taught in English, the curriculum is aligned to the future needs of international companies. Professors and students from over 85 nations meet and work together on–campus.
Read less