Read more about this program on the institution's website
Program Description
Classical Studies is an interdisciplinary degree programme, drawing on the variety and richness of research and teaching within the School of History and Heritage and the College of Arts more widely. Students have the opportunity to study the Greek and Roman world and its reception with experts in history and archaeology, the history of art and architecture, heritage and conservation, literary and cultural studies, and philosophy, English, and drama.
The city of Lincoln takes its name from Lindum Colonia: a Roman legionary fortress established in the middle of the first century AD which became a settlement for retired soldiers a generation later. Above and below ground it preserves traces of this history, from fragments of walls and aqueducts to the street plan itself. Traffic still travels through the Newport Arch, its third-century gate, while the University is situated on the Brayford Pool, an inland port with remains of the Roman-period waterfront, connected to the River Trent.
Staff at the University of Lincoln research and teach in exciting areas, from the creation and reception of ancient art to literacy in the Mediterranean world, from the making of Roman London to the fall of the Empire in the West, from the culture of Classical Greek poetry to its reception in Late Antiquity. Staff draw on their research to inform teaching and aim to support students as they access specialist resources for their own studies, such as the digital library of Latin and Greek literature or the artefacts housed in The Collection, the archaeological museum of Lincoln, to which we have privileged access.
How You Study
The first year is designed to provide a solid foundation in the study of the ancient world. All students take introductory modules in Greek and Roman history and culture, Classical art, archaeology, literature and the Latin language. These provide orientation in the handling of textual, visual and material evidence from Antiquity, and particularly in the sensitive reading of written sources. Alongside modules in critical thinking, writing and historiography, these foundation modules aim to develop the skills necessary for students to chart their own path through the balance of the degree programme.
In the second year, all students take an introductory module in Classical reception, while beginning their apprenticeship in detailed engagement with a Classical source and the design of an independent research project. In addition, there is a broad range of optional modules, based on the research specialisms of our academic staff, in the history, art, archaeology and language of the Classical world (including Greek), as well as its varied cultural legacies in medieval, early modern and modern Europe, and beyond.
In the third year, students engage in a sustained study of and commentary on a text, object or site from the Classical world, and produce an extended piece of independent research on a topic of their choice under the supervision of one of our team. In addition, there is a further selection of optional modules at a more specialist and research-intensive level. Students are encouraged to choose according to their interests.
Contact Hours and Reading for a Degree
Students on this programme learn from academic staff who are often engaged in world-leading or internationally excellent research or professional practice. Contact time can be in workshops, practical sessions, seminars or lectures and may vary from module to module and from academic year to year. Tutorial sessions and project supervision can take the form of one-to-one engagement or small group sessions. Some courses offer the opportunity to take part in external visits and fieldwork.
It is still the case that students read for a degree and this means that in addition to scheduled contact hours, students are required to engage in an independent study. This allows you to read around a subject and to prepare for lectures and seminars through wider reading, or to complete follow up tasks such as assignments or revision. As a general guide, the amount of independent study required by students at the University of Lincoln is that for every hour in class you are expected to spend at least two to three hours in an independent study.
How You Are Assessed
Assessment Feedback
University of Lincoln policy aims to ensure that academics return in-course assessments to students promptly and with detailed and constructive feedback – within 15 working days of the submission date. Students have the opportunity for further discussion of assessments in feedback hours with their tutors.
Methods of Assessment
The way students are assessed on this course may vary for each module. Examples of relevant assessment methods include coursework, such as written assignments, reports or dissertations; practical examinations, such as presentations or leadership of seminar discussion; and written examinations, including in-class language tests. The weighting given to each assessment method may vary across each academic year.
Features
Research
The research of our academic staff directly informs our teaching. The School of History and Heritage has particular strengths in Roman archaeology, late antique society and culture, early Christian visual and material culture, and Classical Reception.
Staff maintain a prominent research profile through publication in leading journals and prestigious essay collections, attendance at an organisation of major national and international conferences, collaboration on national and international grants and projects, and as invited speakers or visiting fellows at other institutions, including leading universities, research centres and museums. Collaboration with The Collection, the archaeological museum of Lincoln, provides students with opportunities for hands-on learning.
Lincoln Conservation
Lincoln Conservation brings together research, teaching and commercial expertise in architectural paint research, and the digital and physical conservation of historic objects, decorative schemes and buildings. Its consultants have helped to inform the restoration of the Midland Grand Hotel (now known as the St Pancras Renaissance Hotel), the HMS Victory and Southwell Minster, amongst other historic sites.
Entry Requirements
GCE Advanced Levels: BBC
International Baccalaureate: 29 points overall
BTEC Extended Diploma: Distinction, Merit, Merit
Access to Higher Education Diploma: 45 Level 3 credits with a minimum of 112 UCAS Tariff points
Applicants will also be required to have at least three GCSEs at grade C or above (or equivalent), including English.
EU and International students whose first language is not English will require English Language IELTS 6.0 with no less than 5.5 in each element or equivalent http://www.lincoln.ac.uk/englishrequirements
The University accepts a wide range of qualifications as the basis for entry and will consider applicants who have a mix of qualifications.
We also consider applicants with extensive and relevant work experience and will give special individual consideration to those who do not meet the standard entry qualifications.
Last updated Mar 2020
About the School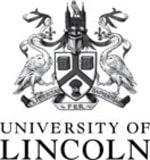 Since being opened by Queen Elizabeth II in 1996, the University of Lincoln has invested more than £300 million in its buildings and facilities.
Since being opened by Queen Elizabeth II in 1996, the University of Lincoln has invested more than £300 million in its buildings and facilities.
Read less