Program Description
Chemistry is the study of the science of matter and it's transformations from one form to another. At Northwest, students majoring in chemistry will gain practical laboratory experience and foundational knowledge in organic chemistry, inorganic chemistry, biochemistry, physical chemistry and analytical chemistry. Students can choose a chemistry degree that is certified by the American Chemical Society (A.C.S.) or emphasize in general chemistry, biochemistry or medicinal chemistry.
The A.C.S. certified major in chemistry prepares students with a comprehensive and deep exposure to the many aspects of chemistry. Students are intellectually challenged, and gain an appreciation of how this discipline impacts their daily lives. This nationally recognized degree is designed to prepare up and coming professional chemists for careers in research institutions, industry or the pursuit of graduate studies.
The general chemistry emphasis major allows students to select electives to suit their interests. Many students choose to double major in chemistry and another area such as geology, agronomy, or biology to gain a competitive edge.
Students interested in both biology and chemistry may want to view the biochemistry emphasis.
Students interested in pharmaceuticals may want to view the medicinal chemistry emphasis.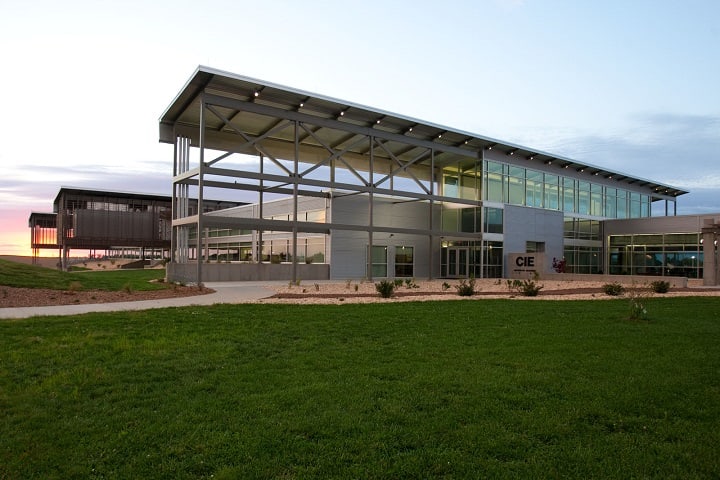 Career Opportunities
100% of students who graduate with a degree in chemistry obtain employment or continue their education within six months after graduation.
Analytical Chemist
Laboratory Technician
Industrial Hygienist
Pharmaceutical Design
Food Science
Quality Assurance
Quality Control
Formulation Chemist
Process Chemist
Chemical Manufacturing
Forensics
Geochemist
*Based on self-reported data in recent years.
Profession-Based Learning Experiences
Northwest's award-winning Dean L. Hubbard Center for Innovation and Entrepreneurship features more than $3 million invested in state-of-the-art instruments that undergraduate students may access to gain profession-based experience.
Garrett-Strong Science Building offers 26 labs where students gain profession-based experience on campus. The building is the home to the synthetic cadaver, aquarium, two museums and living animals that include a hedgehog, rats, iguanas and others kept in labs.
Faculty-led research is an opportunity for undergraduate students to produce original research resulting in publishing their work and gaining valuable professional experience. This is available for students showing interest in furthering their education.
Internships
Although internships are not required with a chemistry major, they are highly encouraged to gain real-world experiences.
Study abroad
Study Abroad is an opportunity for students to apply hands-on international experience to their academic development. Faculty members provide short-term study programs that prepare students before, during and after the program. Two types of study abroad programs are available: faculty-led and traditional study abroad.
The traditional program may be a semester, summer or year-long program and is taught by Northwest's international partner institutions.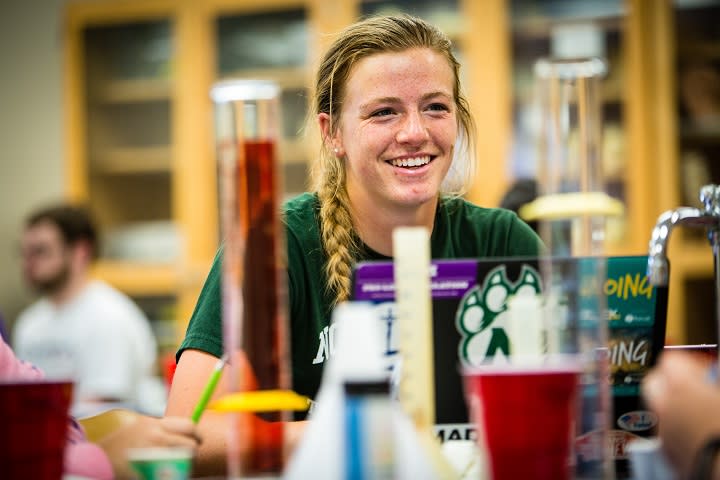 Requirements
The Northwest Core (48-52 hours)
Must include the following:


MATH 17120 Calculus I
PHYS 25120 Fundamentals of Classical Physics I
PHYS 25121 Fundamentals of Classical Physics I Laboratory
BIOL 04102 General Biology
BIOL 04103 General Biology Laboratory
OR
BIOL 04106 Principles of Biology
BIOL 04107 Principles of Biology Laboratory
4
4
1
3
1

3
1
Collateral Courses (16-17)


MATH 17114 General Statistics
MATH 17121 Calculus II
MATH 17321 Calculus III
OR
MATH 17311 Linear Algebra
OR
MATH 17361 Differential Equations
PHYS 25230 Fundamentals of Classical Physics II
PHYS 25231 Fundamentals of Classical Physics II Laboratory
3
5
4

3

3
4
1
Required Courses (49)


CHEM 24114 General Chemistry I
CHEM 24115 General Chemistry I Laboratory
CHEM 24116 General Chemistry II
CHEM 24117 General Chemistry II Laboratory
CHEM 24135 Laboratory Safety
CHEM 24322 Analytical Chemistry
CHEM 24323 Analytical Chemistry Laboratory
CHEM 24342 Organic Chemistry I
CHEM 24343 Organic Chemistry I Laboratory
CHEM 24344 Organic Chemistry II
CHEM 24345 Organic Chemistry II Laboratory
CHEM 24522 Instrumental Analysis
CHEM 24523 Instrumental Analysis Laboratory
CHEM 24532 Physical Chemistry I
CHEM 24533 Physical Chemistry I Laboratory
CHEM 24534 Physical Chemistry II
CHEM 24535 Physical Chemistry II Laboratory
CHEM 24552 Advanced Inorganic Chemistry
CHEM 24555 Inorganic Synthesis Laboratory
CHEM 24562 General Biochemistry
CHEM 24592 Chemistry Seminar
Chemistry electives from courses numbered above 400
3
1
4
1
2
3
2
3
2
3
2
2
2
3
1
3
1
3
1
3
1
3
Free Electives (10-11)


Last updated Sep 2018
About the School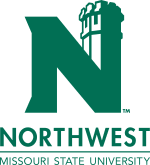 Originally established in 1905, Northwest Missouri State University is a state-assisted, four-year regional university that also offers graduate degree programs. Northwest Missouri State University fo ... Read More
Originally established in 1905, Northwest Missouri State University is a state-assisted, four-year regional university that also offers graduate degree programs. Northwest Missouri State University focuses on student success - every student, every day. It will be THE university of choice for a comprehensive, exceptional student experience.
Read less