Program Description
Chemistry at Messiah College
Messiah's state-of-the-art teaching laboratories and research-quality technology and equipment attract some of the nation's brightest young men and women.
Investigate the world around you while also learning more about yourself and your Creator. The chemistry major at Messiah College, one of the top private Christian colleges in the U.S., places special emphasis on the integration of the knowledge and methods of science with what Christian faith teaches us about people and their role in the universe. Often called the "central science," chemistry relies heavily on theory from mathematics and physics, and then informs such diverse fields as ecology, agriculture, medicine, molecular biology, genetics, geology and food science.
As a program approved by the American Chemical Society, the department offers a rigorous education across all sub-disciplines of chemistry and biochemistry, providing you with the intellectual, experimental and communication skills necessary for preparation as a scientific professional.
Chemistry major distinctives
As a chemistry major at Messiah College, you'll be able to:
Choose either a B.S. or B.A., whichever fits your particular goals.
Take exciting and challenging courses in general, organic, inorganic, and physical chemistry as well as chemical analysis.
Research green chemistry, protein design, natural products chemistry, liquid crystal chemistry, materials synthesis and phytoremediation.
Gain direct experience through internships at leading scientific institutions.
Participate in the School of Science, Engineering and Health Spring Research Symposium.
Work as a lab assistant, tutor, or supplementary instructor.
Join the Medical Awareness Society (pre-medical club), Sigma Zeta (national science and mathematics honors society)or the Messiah College student affiliate group of the American Chemical Society.
Study with outstanding Christian faculty members who are not only highly qualified academically but also have extensive experience in their fields.
Career options for chemistry majors
As a graduate of the chemistry program, students are equipped to further pursue a career as a:
Physician
Chemical analyst
Allied health professional
Research scientist
Lab technician
Teacher
Pharmacist
Forensic scientist
Internship and research opportunities for chemistry majors
Biochemistry and chemistry majors compete well for summer research programs both on and off campus. A few of these include:
Messiah's Steinbrecher Summer Research program
Penn State Health Milton S. Hershey Medical Center programs
Summer REU (Research Experience for Undergraduate) programs. Recent students have been accepted to programs at the Cleveland Clinic, University of Georgia, University of North Texas, MIT, Johns Hopkins, and the University of Strasbourg, France.
Many Messiah College chemistry and biochemistry majors have had internships at Chemical Solutions, Ltd. in Harrisburg, PA.
Degree options as a chemistry major
As a student pursuing chemistry, you can choose from three chemistry degree paths. The Bachelor of Science degree, with ACS Certification, is the most rigorous. It includes introductory courses across all areas of chemistry, and incorporates undergraduate research as a required part of your coursework. This is the best option for you if you want to pursue a career in the laboratory or in research. The Bachelor of Science degree is a good choice if you want to pursue a career in the laboratory. It does not contain a required research component. The Bachelor of Arts degree in chemistry requires the fewest major credits and contains more elective options than either B.S. degree. This degree path was designed for students who might want to use chemistry as a platform for work in business, law, medicine or high school teaching.
Research opportunities and hands-on learning
Almost all chemistry majors participate in undergraduate research while studying chemistry at Messiah. You'll choose projects from across all the science departments, working closely with a faculty member, and can even begin some of these projects as early as your first year. You also have the opportunity to pursue summer research opportunities at major research universities, with the help of a strong letter of recommendation from Messiah College faculty.
There are opportunities for chemistry students to work as lab assistants, tutors, or as supplementary instruction leaders in the department.
Our strong emphasis on developing laboratory skills and the use of analytical instrumentation throughout the program makes you particularly attractive to industrial employers. Many positions are available for chemists in chemical analysis, environmental chemistry, biotechnology and forensic science.
Scholarships
Messiah College offers several scholarships including the Provost's and College Honors Programs Scholarships each with different academic requirements and deadlines. We must receive all application materials by January 15th for highest scholarship consideration.
International citizens may be awarded additional financial aid on a case-by-case basis using the information provided on the International Student Scholarship Application (ISSA). The link to the ISSA form is emailed to students along with their admissions decision letter. That means the sooner the admissions process is completed, the sooner students can apply for financial aid and receive a package.
After subtracting academic scholarship and financial aid monies, international students pay between US$20,000-$30,000 each year for four years. The U.S. Embassy will deny student visa requests if the student cannot show supporting financial documents to pay this amount for college expenses. This is a government rule, not college rule.
We can accept your application, official transcript and test score at any time during the year. You must select which term you would be entering. There are two intakes during each academic year - in late August for our Fall term, and late January for our Spring term.
After graduation
When you graduate, you'll be well prepared to continue your education in graduate school, medical school an allied health field, or immediately enter a profession in the chemical or pharmaceutical industry, or teaching.
Last updated Apr 2019
About the School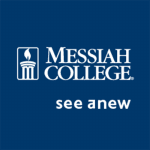 Messiah College is a nationally ranked, private Christian college with a student body of 3,305 undergraduate and graduate students. Located in Mechanicsburg, Pa., Messiah is just 12 miles from the sta ... Read More
Messiah College is a nationally ranked, private Christian college with a student body of 3,305 undergraduate and graduate students. Located in Mechanicsburg, Pa., Messiah is just 12 miles from the state capital, Harrisburg.
Read less