Read more about this program on the school's website
Program Description
This BA (Hons) Business and Marketing degree at Lincoln is designed to provide students with a firm grasp of the principles of business and marketing. Students are encouraged to explore the theoretical and practical context of business and develop a marketing specialism.
Rapid technological advancements are levelling the playing field with regards to marketing, a sector that now recognizes innovation and creativity as elements that are just as important as, if not more so than, a large marketing budget.
Throughout this degree, students have the opportunity to become familiar with the international business environment, identify marketing opportunities and develop an understanding of how to overcome the challenges of reaching mass and niche audiences. Modules are designed to enable students to gain the tools needed to develop successful strategies and business campaigns.
The importance of digital marketing is acknowledged throughout the programme and students have the opportunity to develop digital skills from the first year.
Students can choose to undertake a year of Professional Practice following the second year. They are expected to source their own paid placement, but tutors can provide support during the process if required. Students who successfully complete their studies with a year of Professional Practice will receive the award title BA (Hons) Business and Marketing (with Professional Practice). Those who do not will receive a BA (Hons) Business and Marketing award or equivalent exit award.
There are no tuition fees for the Professional Practice year, but students will need to pay for their own travel, accommodation, and general living costs.
Accreditations
This programme is accredited by the Chartered Institute of Marketing (CIM) and upon successful completion, students are awarded 'advanced standing'. This will enable students to study for CIM qualifications without needing to complete all of the modules. Students will only need to complete two assessments instead of the usual three. Students can also add an individual award to supplement their degree.
Further details can be found on the CIM website: http://www.cim.co.uk/qualifications/graduate-gateway/
How You Study
This degree aims to introduce core business concepts and builds on this foundation throughout the course. In the final year, students may choose from a wide variety of business modules to reflect individual interests. Lectures are designed to give an overview of current issues and debates within the discipline. Some are delivered by visiting practitioners who provide 'live' case material and offer students access to industry contacts and careers advice.
The additional year offers the opportunity for students to complete a period of work experience after their second year of study, in order to apply their knowledge in a real business setting. Those who choose to undertake a Professional Practice year are not required to pay tuition fees for that year but will be required to pay for their travel, accommodation, and general living costs.
Those students who are unable to undertake or choose not to participate in the Professional Practice year scheme may have the option to undertake a work-related project such as a piece of consultancy or an enterprise project.
Contact Hours and Reading for a Degree
Students on this programme learn from academic staff who are often engaged in world-leading or internationally excellent research or professional practice. Contact time can be in workshops, practical sessions, seminars or lectures and may vary from module to module and from academic year to year. Tutorial sessions and project supervision can take the form of one-to-one engagement or small group sessions. Some courses offer the opportunity to take part in external visits and fieldwork.
It is still the case that students read for a degree and this means that in addition to scheduled contact hours, students are required to engage in an independent study. This allows you to read around a subject and to prepare for lectures and seminars through wider reading, or to complete follow up tasks such as assignments or revision. As a general guide, the amount of independent study required by students at the University of Lincoln is that for every hour in class you are expected to spend at least two to three hours in an independent study.
How You Are Assessed
In the first year, assessment is 48% coursework, 18% practical exams, and 34% written exams. In the second year, it is 61% coursework, 6% practical exams, and 33% written exams. In the third year, it is 55% coursework, 20% practical exams, and 25% written exams.
The way students are assessed on this course may vary for each module. Examples of assessment methods that may be used include coursework, such as written assignments, reports or dissertations; practical exams, such as presentations, performances or observations; and written exams, such as formal examinations or in-class tests. The University of Lincoln's policy is to ensure that staff return assessments to students promptly.
Entry Requirements
GCE Advanced Levels: BCC
International Baccalaureate: 28 points overall
BTEC Extended Diploma: Distinction, Merit, Merit
Applicants will also need at least three GCSEs at grade 4 (C) or above, which must include English and Maths. Equivalent Level 2 qualifications may also be considered.
EU and International students whose first language is not English will require English Language IELTS 6.0 with no less than 5.5 in each element or equivalent http://www.lincoln.ac.uk/englishrequirements
The University accepts a wide range of qualifications as the basis for entry and will consider applicants who have a mix of qualifications.
We also consider applicants with extensive and relevant work experience and will give special individual consideration to those who do not meet the standard entry qualifications.
Last updated Mar 2020
About the School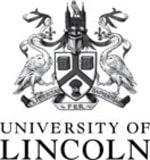 Since being opened by Queen Elizabeth II in 1996, the University of Lincoln has invested more than £300 million in its buildings and facilities.
Since being opened by Queen Elizabeth II in 1996, the University of Lincoln has invested more than £300 million in its buildings and facilities.
Read less