Bachelor in Business and Management (with Professional Practice)
Home ›
BA ›
Bachelor in Business and Management (with Professional Practice)
Read more about this program on the institution's website
Program Description
The Course
This Business and Management degree is designed for students who want to work in the fast-paced global world of private and public organizations, coordinating teams and using resources efficiently, or establishing and running their own business.
Lincoln International Business School aims to produce enterprising, employable graduates with the skills and problem-solving abilities to take an international perspective and to make a difference in business. Students are encouraged to think and act as a manager, develop their critical-thinking skills and build a broad knowledge of core business subject areas.
Students can choose to undertake a year of Professional Practice following the second year. They are expected to source their own paid placement, but tutors can provide support during the process if required. Students who successfully complete their studies with a year of Professional Practice will receive the award title BA (Hons) Business and Management (with Professional Practice). Those who do not will receive a BA (Hons) Business and Management award or equivalent exit award.
There are no tuition fees for the Professional Practice year, but students will need to pay for their own travel, accommodation, and general living costs.
How You Study
In the first year of the degree, students can study contemporary business analysis, organizational behaviour, communications and finance and marketing. During the second year, students have the opportunity to investigate some of the more complex aspects of management including decision-making, human resource management, finance, innovation, and operations. The final year allows students to specialize in areas such as corporate social responsibility, crisis management, entrepreneurship or finance.
Professional Practice
The additional year offers the opportunity for students to complete a period of work experience after their second year of study, in order to apply their knowledge in a real business setting. Those who choose to undertake a professional practice year are not required to pay tuition fees for that year but will be required to pay for their travel, accommodation, and general living costs.
Those students who are unable to undertake or choose not to participate in the Professional Practice year scheme may have the option to undertake a work-related project such as a piece of consultancy or an enterprise project.
Students are encouraged to develop independence in their thinking and managing their own time within a framework of direction and support offered by teaching staff. The course aims to sensitize students to issues of codes of professional conduct and ethical behaviour.
Contact Hours and Reading for a Degree
Students on this programme learn from academic staff who are often engaged in world-leading or internationally excellent research or professional practice. Contact time can be in workshops, practical sessions, seminars or lectures and may vary from module to module and from academic year to year. Tutorial sessions and project supervision can take the form of one-to-one engagement or small group sessions. Some courses offer the opportunity to take part in external visits and fieldwork.
It is still the case that students read for a degree and this means that in addition to scheduled contact hours, students are required to engage in an independent study. This allows you to read around a subject and to prepare for lectures and seminars through wider reading, or to complete follow up tasks such as assignments or revision. As a general guide, the amount of independent study required by students at the University of Lincoln is that for every hour in class you are expected to spend at least two to three hours in an independent study.
How You Are Assessed
In the first year, assessment is 59% coursework, 14% practical exams, and 27% written exams. In the second year, it is 65% coursework, 7% practical exams, and 28% written exams. In the third year, it is 69% coursework, 15% practical exams, and 16% written exams.
The way students are assessed on this course may vary for each module. Examples of assessment methods that are used include coursework, such as written assignments, reports or dissertations; practical exams, such as presentations, performances or observations; and written exams, such as formal examinations or in-class tests. The University of Lincoln's policy is to ensure that staff return assessments to students promptly.
Features
Entrepreneurship
The University of Lincoln is proud of its approach to nurturing entrepreneurship in its students. Lectures and visiting practitioners provide insight into the current practice and global issues, while real-world projects help challenge students to develop problem-solving skills.
Student as Producer
Student as Producer is a model of teaching and learning that encourages academics and undergraduate students to collaborate on research activities. It is a programme committed to learning through doing.
The Student as Producer initiative was commended by the QAA in our 2012 review and is one of the teachings and learning features that makes the Lincoln experience unique.
Entry Requirements
GCE Advanced Levels: BCC
International Baccalaureate: 28 points overall
BTEC Extended Diploma: Distinction, Merit, Merit
Applicants will also need at least three GCSEs at grade 4 (C) or above, which must include English and Maths. Equivalent Level 2 qualifications may also be considered.
EU and International students whose first language is not English will require English Language IELTS 6.0 with no less than 5.5 in each element or equivalent http://www.lincoln.ac.uk/englishrequirements
The University accepts a wide range of qualifications as the basis for entry and will consider applicants who have a mix of qualifications.
We also consider applicants with extensive and relevant work experience and will give special individual consideration to those who do not meet the standard entry qualifications.
Degree preparation courses for international students:
For international students who do not meet criteria for direct entry to this degree, we offer the International Year One in Business and Management. Depending on your English language level you will study three or four terms then progress directly to the second year of this degree, providing you meet the required progression requirements. For details of programmes offered by the University's International Study Centre, please see visit www.lincoln.ac.uk/isc

If you would like further information about entry requirements or would like to discuss whether the qualifications you are currently studying are acceptable, please contact the Admissions team on 01522 886097, or email admissions@lincoln.ac.uk
Last updated May 2020
About the School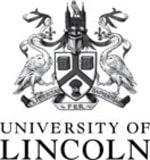 The University of Lincoln's global graduate community includes more than 90,000 former students across 135 countries. Lincoln graduates have gone on to secure jobs at major companies and organisations ... Read More
The University of Lincoln's global graduate community includes more than 90,000 former students across 135 countries. Lincoln graduates have gone on to secure jobs at major companies and organisations around the world, including the BBC, Rolls-Royce, Siemens, Boots, GlaxoSmithKline, Lloyds Bank, and Rockstar Games.
Read less