Bachelor in Business Psychology
Home ›
BSc ›
Bachelor in Business Psychology
Read more about this program on the school's website
Program Description
The BSc (Hons) Business Psychology is a joint programme between the School of Psychology and the Lincoln International Business School and it seeks to enable students to enter the career market with specific knowledge, skills and attitudes to make successful work-based decisions. All modules are carefully designed to enable students to take charge of their own learning and develop their understanding of the behaviour of people in business and how this can be applied in different organisational contexts. Students have the chance to be trained in methods and technologies that have been used to investigate psychological processes and learn how to make effective interventions.
As a business psychologist, you may be employed in public, private, and voluntary sector organisations. Possible careers include marketing, human resource management, organisation development, career counselling, coaching, and learning and development, as well as the option of academic research and teaching.
How You Study
Contact Hours and Reading for a Degree
Students on this programme learn from academic staff who are often engaged in world-leading or internationally excellent research or professional practice. Contact time can be in workshops, practical sessions, seminars or lectures and may vary from module to module and from academic year to year. Tutorial sessions and project supervision can take the form of one-to-one engagement or small group sessions. Some courses offer the opportunity to take part in external visits and fieldwork.
It is still the case that students read for a degree and this means that in addition to scheduled contact hours, students are required to engage in an independent study. This allows you to read around a subject and to prepare for lectures and seminars through wider reading, or to complete follow up tasks such as assignments or revision. As a general guide, the amount of independent study required by students at the University of Lincoln is that for every hour in class you are expected to spend at least two to three hours in an independent study.
How You Are Assessed
In the first year, assessment is 54% coursework, 30% practical exams, and 16% written exams. In the second year, it is 67% coursework, 31% practical exams, and 2% written exams. In the third year, it is 63% coursework, 26% practical exams, and 11% written exams.
The way students are assessed on this course may vary for each module. Examples of assessment methods that may be used include coursework, such as written assignments, reports or dissertations; practical exams, such as presentations, performances or observations; and written exams, such as formal examinations or in-class tests. The University of Lincoln's policy is to ensure that staff return assessments to students promptly.
Features
Entrepreneurship
The University of Lincoln is proud of its approach to nurturing entrepreneurship in its students. Lectures and visiting practitioners provide insight into the current practice and global issues, while real-world projects help challenge students to develop problem-solving skills.
Optional Field Trips
At Lincoln International Business School, we provide opportunities for students to go on study visits that reflect the techniques they are working on. These activities are over and above timetabled lectures and seminars and are therefore not mandatory, but are designed to make the difference when discussing theory in practice. There may be some small costs involved for some trips to cover travel.
Research
At Lincoln International Business School, we take an international perspective and our research informs teaching on all of our courses. We carry out research with businesses, government and not-for-profit organisations to deepen knowledge and understanding in order to make a tangible difference to industry and society.
Student as Producer
Student as Producer is a model of teaching and learning that encourages academics and undergraduate students to collaborate on research activities. It is a programme committed to learning through doing.
The Student as Producer initiative was commended by the QAA in our 2012 review and is one of the teachings and learning features that makes the Lincoln experience unique.
Entry Requirements
GCE Advanced Levels: BBC
International Baccalaureate: 29 points overall
BTEC Extended Diploma: Distinction, Merit, Merit
Applicants will also need at least three GCSEs at grade 4 (C) or above, which must include English and Maths. Equivalent Level 2 qualifications may also be considered.
EU and International students whose first language is not English will require English Language IELTS 6.0 with no less than 5.5 in each element or equivalent http://www.lincoln.ac.uk/englishrequirements
The University accepts a wide range of qualifications as the basis for entry and will consider applicants who have a mix of qualifications.
We also consider applicants with extensive and relevant work experience and will give special individual consideration to those who do not meet the standard entry qualifications.
Last updated Mar 2020
About the School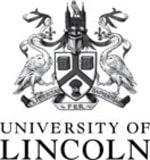 Since being opened by Queen Elizabeth II in 1996, the University of Lincoln has invested more than £300 million in its buildings and facilities.
Since being opened by Queen Elizabeth II in 1996, the University of Lincoln has invested more than £300 million in its buildings and facilities.
Read less