Program Description
Customize your path in our management major with one of four concentrations - human resource, operations, sport, or general management and gain the skills you need for a successful career in business.
Overview
Here, you'll learn to become a leader in the world of business, whether you want to work for a large or small corporation – or even for yourself.
You'll start with a strong foundation of core business courses, before choosing one of four management concentrations: human resource, operations, general, or sports management. Then, our professors will connect you with countless opportunities to network with business insiders and gain work experience through co-ops and internships at Philadelphia's global companies. You'll build a career-ready resume and gain the leadership skills that will set you apart from others in business – and beyond.
The School of Business Administration is accredited by the Association to Advance Collegiate Schools of Business (AACSB). This professional accreditation places Widener among the top one-third of college business schools in the U.S. and Europe.
Program Options
Choose from Four Concentrations
Customize your academic journey to fit your career goals with one of four concentrations.
Human Resource Management

: Learn to hire, develop, and manage talented people. You'll develop the skills that employers demand, from recruitment and training to labor relations and benefits management.

Operations Management

: Businesses survive and succeed in their ability to operate efficiently. You'll develop skills in supply chain and process management and learn how to manage projects, technology, productivity, and change.

General Management

: Today's competitive business environment requires you to lead a range of people, processes, and projects. You'll learn the ins and outs of the business - and develop an entrepreneurial mindset.

Sport Management

: Our industry connections will help you lead in the business of sports, from professional and intercollegiate athletics to community recreation and sports facilities.
Program Highlights
Our management program prepares students to be innovators and problem-solvers - skills that are in demand at any size business.
Real-World Experience
Take advantage of internships and co-ops in management. You'll apply what you've learned in class to solve real business problems and get your foot in the door for future job opportunities.
In partnership with the Office of Career Design and Development, explore the opportunity to complete 12 months of full-time, paid co-op work, and still complete your degree in four years.
Or, you can go for an internship at a company that suits your interests. In these positions, you will develop your business leadership skills, while also learning firsthand what management involves in practice.
Mentoring by Industry Experts
Widener's unique Executives in Residence program in the School of Business Administration brings industry leaders to campus and provides students with career mentorship and networking opportunities with experts in the field.
Without leaving campus, you'll meet business leaders, like Bob Schwartz, senior vice president, and chief marketing officer at Comcast Spectacor.
Launch Your Career
From day one, we'll prepare you for long-term career success. Career development is woven through our management curriculum in a variety of activities, including networking opportunities with our industry partners.
These experiences will guide you as you create a detailed career plan, build a robust portfolio, and execute a job search strategy that lands you a desirable career.
Your Inside Track to Success
Students like you have graduated from our management program and accepted positions with top companies. By making connections and gaining real-world experience, you'll put yourself in a position to join them.
Outlook and Outcomes
Potential Careers
Human Resources Manager
Operations Manager
General Manager
Facility Operations Manager
Guest Relations Manager
Industry Growth
Join this rapidly growing field. The Bureau of Labor Statistics' employment projections predicts the number of management jobs will grow 7% from 2018-2028.
Average Salary
$105,660 per year (2019 median pay for management positions)
Bureau of Labor Statistics
Pride Perspectives
Hear from our students about their experience in the Management program.
"For me, the opportunities at Widener to start this, join that, do this, allowed me to grow tremendously as a person. That's what turned me into who I am." Cajua Robinson
"Widener gives me access to so many great opportunities I wouldn't have had elsewhere. These experiences and opportunities give me a great competitive advantage heading into the workforce." Evan Davis
Last updated Nov 2020
About the School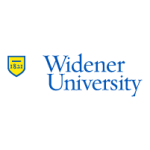 Widener University is a private, metropolitan university with a Main Campus in Chester, PA, and law schools in Harrisburg, PA, and Wilmington DE.
Widener University is a private, metropolitan university with a Main Campus in Chester, PA, and law schools in Harrisburg, PA, and Wilmington DE.
Read less