Bachelor in Business Administration
Home ›
BBA ›
Bachelor in Business Administration
Program Description
The bachelor's programme in Business Administration provides opportunities for professional employment and development in an astonishing variety of sectors and functions. The aim of this programme is to train management experts who are able to use specialized procedures, scientifically developed over time for all economic and administrative functions, to solve practical problems. Graduates of the programme are able to support the management in various areas of business administration and to take over management tasks themselves.
Many of our graduates enter the world of private business, where they can become active in consulting functions (e.g. for public accountants, tax consultants, business consultants, and advertising consultants) and also as senior employees in industry and in trading companies. Our students are also in demand in the banking and credit management sectors. In particular, there is a demand for qualified management experts in the civil service (e.g. federal authorities, regional administrative bodies and social security departments).
Studying Business Administration at Aschaffenburg
The bachelor's degree constitutes a first academic degree which qualifies the graduate to enter a profession. The degree programme equips students with the appropriate specialist, methodological, and social competencies which they need to enter working life or to continue their studies in a master's degree programme. The programme offers an interesting combination of the theoretical principles of business administration and delivers practical training at the university and in companies.
Programme structure
The Business Administration degree programme is modular in structure, each module being a self-contained unit taken over the course of a semester. These units are interlinked with each other and structured to achieve a broad foundational education in the principles of business administration, which then serves as a basis for increased specialization.
Programme contents and specialization areas
Building on knowledge of the fundamentals of business administration, the respective academic specialization areas enable students to achieve a significant degree of expertise in their chosen field. Specialisation areas offered in the programme are:
Accounting and Auditing
Controlling
Corporate Leadership: Strategies and Case Studies
Finance
Human Resources Management
Information Management – Process Management
Information Management – Service Management
International Business and Law
International Management
International Sales
Marketing Intelligence
Marketing Strategy
Real Estate Management
Reorganisation and Insolvency Management
Taxation
The teaching of global business languages and IT skills help provide a future-oriented education that pays due consideration to globalization. Personal skills training combined with the acquisition of management skills and techniques form the basis for competent performance and action in complex and intercultural contexts and also as well as for the assumption of leadership tasks within business administration.
Practical training
The practical training module to be completed as part of the bachelor's degree either in the 5th or 6th semester supports the aim of sound, practice-based training. During this semester, learning takes place outside the university in a business or other professional working environment. With the support and advice of the international affairs officers, students are also encouraged to complete their practical training or study semesters abroad in order to accumulate additional key qualifications and experiences.
As further preparation for professional life, real-life problems are analyzed and cause-related solutions worked out in lectures. The final dissertation also looks at current and practice-based problems in the field of commercial law or business administration and is prepared separately on a case-related basis with due consideration of scientific methods and techniques, ideally in cooperation with a company.
Last updated Feb 2018
About the School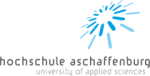 Aschaffenburg University of Applied Sciences (UAS) is a dynamic and growing university of applied sciences known for its innovative and interdisciplinary approach to education and its close links with ... Read More
Aschaffenburg University of Applied Sciences (UAS) is a dynamic and growing university of applied sciences known for its innovative and interdisciplinary approach to education and its close links with the business world. We offer bachelor's and master's degree programmes that have a strong practical focus within the fields of business, law, and engineering.
Read less