Bachelor in Business Administration
Home ›
BSc ›
Bachelor in Business Administration
Program Description
Business education provided by our department in English covers not only business science and techniques but also other areas relevant to and necessary for the study of business administration. For example, the students of our department who are business manager candidates are informed about tax practices and issues which have critical importance for our country's industrial and commercial life. They also obtain economic analysis and forecasting qualities, one of today's company's needs.
Additionally, business administration department students learn leadership, management, team building, communication, sales management and business management skills needed in business, quickly and effectively. Through this education, they can find suitable jobs according to their interests and capabilities in the service, industrial and commercial sectors. The department of business administration has faculty members who are armed with both universal theoretical knowledge of academic life and practical experience of contemporary business life in their career. The faculty staff's aim is to train students who are eager to learn, adapted to change, open to innovation and who can analyze events around a micro-and macro-perspective. Another goal of the faculty is to educate students who can work in an interdisciplinary manner. Finally, business administration students will have the problem solving ability, leadership skills, managerial abilities and business knowledge.
COURSE CONTENTS
BBA 101 MICROECONOMICS
Topics in the course include; Basic Concepts of Economics, Consumer Theory: Budget Constraint, Preferences, Utility/ Choice; Demand and Changes in Demand, Consumer's Surplus, Individual and Market Demand, Intertemporal Choice, Uncertainty and Information, Theory of the Firm: Technology, Producer's Problem: Profit Maximization- Cost Minimization, Cost Curves, Firm Supply, Industry Supply, Imperfect Competition: Monopoly, Monopolistic Competition, Oligopoly, Factor Pricing and Distribution
BBA 103 INTRODUCTION TO BUSINESS
The main objective of the course will be to explore the dynamic environment of the business organizations. In addition, we will have some other objectives including; explaining basic business and management concepts, to help students understand business systems and management functions, to discuss contemporary management practices and solution for today's complex and competitive business world. To encourage students to look at issues from the perspective of business owners.
BBA 102 MACROECONOMICS
Topics in the course include; National Income Accounting, Determination of National Income, Aggregate Demand and The Multiplier, Money and Modern Banking, Central Banking and the Monetary System, Monetary and Fiscal Policy in a Closed Economy, Unemployment, Inflation, Open Economy Macroeconomics, International Monetary System and International Finance, Monetary and Fiscal Policy in an Open Economy, Problems of Developing Economies.
BBA 301 PRINCIPLES OF MARKETING
Defining Marketing and Marketing Process, Marketing Environment, Managing Marketing Information, Consumer Markets and Consumer Buyer Behaviour, Business Markets and Business Buyer Behaviour, Segmentation, Targeting and Positioning, Product Service and Branding Strategies, Pricing and Strategy, Marketing Channels and Supply Chain Management, Marketing Communication Strategy
BBA 305 PRODUCTION AND OPERATIONS MANAGEMENT
This course provides an introduction to the topics and mathematical techniques for solving problems in the design, planning, and controlling of manufacturing and service operations and quality. Specifically, the course develops students' knowledge of manufacturing resources planning and provides knowledge on forecasting, production planning, master scheduling, material requirements planning, capacity planning, world class manufacturing principles, and continuous improvement.
BBA 304 FINANCIAL MANAGEMENT
Determination of Corporate Cost-of Capital, Capital Budgeting Techniques/ Project Cash Flow estimation, Capital Budgeting and Risk, Capital Structure and Leverage, Dividend Policy, Derivatives and Risk Management, Preferred Stock, Leasing, Warrant and Convertibles, Merger and Multinational Financial Management
BBA 402 ENTREPRENEURSHIP
Strategical Management, Entrepreneurship, Creativity, Human Resources Management and Communication, Entrepreneurship, Financial Management, Strategical Marketing, Entrepreneurship In Turkey, Success Stories
BBA 406 CUSTOMER RELATIONS MANAGEMENT
Defining CRM, CRM in Marketing, CRM, and Customer Service, Sales Force Automation, CRM in E-Business, Analytical CRM, Planning a CRM Program, Selecting a CRM Tool, Managing a CRM Project, CRM Future
BBA 260 TOTAL QUALİTY MANAGEMENT
The aim of Total Quality Management, contributing to our success, our success waiting to benefit everyone, ourselves, our families, our company, our customers, our shareholders and for our country, in general, is to be happy, so should be considered together with social partners in their efforts of continuous improvement. Within the organization a consistent, honest, open relationship based on data from the establishment of Total Quality Management, according to the mode of operation is based on a participatory and co-operation, should be a priority for all employees to improve these relations.
BBA 353 MANAGEMENT INFORMATION SYSTEMS
The New Role of Information Systems and New Opportunities, The Strategic Role of Information Systems, The Effects of Information Systems on Quality, Technical Foundations of Information Systems, Telecommunications, and Networks, The Internet: Electronic Commerce and Electronic Business, Building Information Systems, Approaches to System- Building, Management and Organization Support Systems, Data Base Management Systems, Data Warehouse - Data Mining
BBA 355 BUSINESS ETHICS
The aim of this course is to make sure the students consider the role of ethics in business administration in a complex, dynamic, global environment. Specific course objectives include: To recognize ethical issues in business situations, To apply several important frameworks for moral reasoning to complex business issues, To appreciate the role of ethics as central in business decision making, To develop a general management perspective that includes an ability to formulate, analyze, and defend decisions in ethical terms, To analyze the ethical issues that appear in other Darden courses, To allow students to critically examine their own ethics and test them in conversation with peers.
CSC181 WRITING SKILLS
This course presents practical writing as a critical component for success in the workplace. In this class, students develop a foundation for designing effective messages, both written and oral, from concept to delivery. Students learn to analyze audiences, choose information, and create the most effective arrangement and channel for that message. Particularly, the course emphasizes elements of persuasive communication: how to design messages for diverse and possibly resistant audiences and how to design CV, letters, and emails.
CSC035 HISTORY OF CIVILIZATIONS
This course explores different aspects in the history of civilizations, highlighting essential features of the topic starting from the early days. The course will touch upon different themes that help promote a better understanding of how various historical forces such as cultural, social, and political shaped the courses of civilizational developments and global interconnections in this particular time period.
CSC185 QUANTITATIVE METHODS
This course gives a basic introduction to mathematical and statistical methods and models, as well as their software applications for solving business problems and/or in making decisions. Includes such topics as probability and probability distributions, supply and demand decision analysis, forecasting and linear regression and other.
CSC028 COMPUTER APPLICATIONS
This course gives the history of computer and the system of the computer. The students will learn how to analyze and transact the data into the system, programming, using some computer programmes with practice.
CSC501 PRESENTATION SKILLS
In this course students focus on developing their presentation skills through practice. It gives an introduction to the presentation, importance of presentation, tools to develop presentation and allows students to prepare and present their PowerPoint presentation.
Last updated Feb 2018
About the School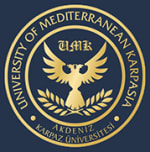 The University of Mediterranean Karpasia strives to reap benefits of academic research and studies by conducting education within production and putting into use the university – industry cooperation. ... Read More
The University of Mediterranean Karpasia strives to reap benefits of academic research and studies by conducting education within production and putting into use the university – industry cooperation. Accordingly, in order to reach standards of global universities and enable out students to have internationally recognized diplomas after graduation, agreements have been made with some international universities, including B.H.M.S. Business & Hotel Management School - Switzerland, Superior University, and College of Tourism & Hotel Management (COTHM).
Read less