Bachelor in Business Administration and Management
Home ›
Bachelor ›
Bachelor in Business Administration and Management
Program Description
Objectives and Skills
The aim of the Undergraduate Program in Business Administration and Management, qualification within the framework of the EHEA (European Higher Education Area), is to develop the necessary knowledge and skills to become a competent and honest entrepreneur, executive or manager.
The course contents will enable you to acquire and understand knowledge relating to different areas relevant to the business world: economics, finance, accounting, management, and marketing, as well as a generous supply of general education, such as oral and written communication, English, ethics and computer science. Furthermore, the degree incorporates the opportunity for students to apply their knowledge to practical situations. The program will facilitate the acquisition of essential skills, such as analysis, synthesis, problem-solving, critical thinking and the ability to work in a team, among many others.
Learning English is also implied in the curriculum, as several subjects are taught in this language even in the degree offered in Spanish. Additionally, it is possible to complete the Business Administration and Management Undergraduate Program entirely in English; to gain access to this option, students must provide proof of an Advanced Certificate or minimum of 80 on the TOEFL exam (see information concerning the degree in English).
Skills to be Acquired
An Undergraduate Program in Business Administration and Management will help you acquire the following skills:
Understand the determining factors and mechanisms in the behaviour of an individual economy in a global context.
Interpret and understand economic policies within a national and international framework.
Comprehend the company concepts and the role a company plays in a market economy and its organizational behaviour.
Analyze the existing economic relations in the global economic surroundings, the factors involved in said relations and the places in which they occur.
Obtain a global and comprehensive vision of all functions carried out in each department of a company (finance, marketing, etc.), together with their corresponding tools and common practices.
Know and understand the basics of people's behavior in organizations, as well as identify the priority objectives of this matter in the work environment.
Know the world of civil, commercial, tax and labor law. Have a good command of the functioning and concepts related to business associations and risk prevention from a legal point of view. Be familiar with tax and labor legislation affecting a company.
Synthesize and analyze an economic situation with all its implications, by thoroughly analyzing its details and highlighting its fundamental ideas.
Analyze economic realities from an open and global perspective.
Lead, collaborate, cooperate and work in a team.
Analyze the financial situation of a company and decide on the policies and strategies that best fit.
In short, the learning objectives of the degree teach students to, on the one hand, develop and master specific skills that technically enable them to set up companies and manage organizations. On the other hand, students will acquire several essential skills among which the following need to be highlighted: human and Christian education, ethical commitment, ability to analyze and synthesize, problem solving, oral and written communication, teamwork, leadership, creativity and innovation, globalization, command of information technologies as well as an industrial and technological preparation.
Job Opportunities
The professional opportunities awaiting a Business Administration and Management graduate include:
Company departments: finance, commerce, management control, marketing, trade-marketing, market research, information technology, international trade, sales, supply chain, quality, research development and innovation (RDI), human resources, etc.
Management of functional areas: production, marketing, and business, human resources and finance
Service sector: auditing firms, consultancy, project evaluation, financial markets, financial institutions, banking, recruiting, insurance, marketing, publicity, research institutes, distribution, tourism, health, etc.
Industrial sector: food and drink industry, chemical industry, iron and steel industry, the pharmaceutical industry, automobile industry, paper industry, cement industry, publishing company, cosmetics, textile industry, etc.
Infrastructure sector: technology, transport, phone industry, energy, logistics, construction, etc.
Research area, enrolling in a master's program or doctoral studies at IQS
Public administration within a European, national or regional level body
Instruction
Curriculum
The duration of the Undergraduate Program in Business Administration and Management is 4 years (8 semesters) and consists of 240 ECTS credits. The curriculum is designed so that full-time students complete 60 ECTS during one academic year.
1ST YEAR
Fundamentals of Financial Accounting
Mathematics
Microeconomics
Macroeconomics
Marketing
Christian Social Thought
Computer Science and Systems
Oral and Written Communication
Business Economics
2ND YEAR
Statistics
Economic Structure
Human Resources Management
Organizational Behaviour
Business Law
Cost Accounting
Operations Management
Financial Mathematics
Tax Law
English
3RD YEAR
Econometrics and Forecast
Financial and Analytical Accounting
Sales Management
Strategic Marketing
Business Ethics and Corporate Social Responsibility
Labour Law
International Trade
Management Control
Innovation and Technology Management
Practicum
Elective Subjects
Consumer Behavior
Emotional Intelligence
Information Systems in Business Management
Market Research
Leadership
Person, Economy, and Society
4TH YEAR
Financial Management
Strategic Management
Final Degree Project
Elective Subjects
Media and Advertising
Science, Technology, and Society
Advanced Economic Structure
Christianity and Society in the 21st century
Applied Corporate Finance
Data Science for Business
Entrepreneurship
Financial Markets
International Marketing
Logistics Management
Advanced Financial Accounting
Business Combinations and Consolidated Financial Statements
Globalization and Economic Integration
Negotiating Skills
Selling to Corporations
Advanced English
Internships
All students in the Business Administration and Management Undergraduate Program have to complete internships for the equivalent of 4.5 credits.
IQS has a service that specializes in searching for internships and provides students with advice and information.
Internships in companies are compulsory and will be carried out in the third year. They are especially interesting for the following reasons:
They provide the students' first contact with the labour market
They orient students based on their professional interests
They provide students with the opportunity to put theoretical knowledge and skills acquired into practice
They provide students with the opportunity to secure employment
They add value to the students' CVs
Exchange Programs
The exchange program, in which IQS students study at foreign universities, is an excellent way to complement the Undergraduate Program in Business Administration and Management with an enriching professional and personal experience for students. The exchange programs take place at prestigious foreign universities, which IQS has established a student exchange agreement with.
Students of IQS School of Management, at Universitat Ramon Llull, will be able to apply, provided they meet the requirements, for an exchange program of one or two semesters at one of the universities which IQS School of Engineering has an agreement with. Exchange programs are carried out in the fourth year of the degree.
Throughout the process of applying for an exchange, IQS provides support and guidance to students to ensure the experience is as enriching as possible.
IQS School of Management has established exchange agreements with 87 international Universities.
Quality and Accreditations
IQS maintains a strong commitment to educational quality and has established several processes to ensure constant improvement; the Quality Commission of IQS School of Management is one such measure.
IQS is an institution accredited by the AACSB (Association to Advance Collegiate Schools of Business), the first international accreditation organization for studies in the fields of business and accounting. All undergraduate, Master's and Doctorate level studies at IQS School of Management enjoy this international accreditation and acknowledgment.
Accreditation by the AACSB of all the studies of the IQS School of Management

On 18 July 2011 IQS School of Management officially applied for affiliation to the AUDIT program, under the extension mode, adopting the SGIC (Internal Quality Control System) manual from IQS School of Engineering, which had been presented to the AQU (University Quality Agency) for approval in AUDIT 2009 and was accepted on 22 April 2010.
On 13 December 2012, IQS School of Engineering received the approval from AQU, adopting the SGIC manual from IQS School of Engineering.
Universitat Ramon Llull (URL) and its partner Universities have a long-standing tradition of establishing policies, strategies and actions ensuring the quality of the degrees it confers, the teaching activity carried out within its institutions, the management of its centers, and the high level of applied research performed within its many academic areas.
Objectives and Competencies
The Master's degree qualifies you to assume management tasks and responsibilities in any functional area of the company and to lead the creation of new companies with a scientific and technological basis.
The syllabus will complement your knowledge and enable you to design, generate and market new products. You will also be able to improve and optimize the commercialization and production processes and the performance strategies of the company itself.
This Degree Stands Out for:
Internships in recognized companies of the sector
IQS Job Bank and Professional Careers Service
100% in English
During the master's degree, you will develop a business plan, which ranges from the study of its profitability to its start-up
The Final Master's Degree Project
The objective of the Master's Final Project is to apply the knowledge and skills acquired during the course to see that the program's competency objectives have been met through the development of a business plan, from the study of its profitability to its implementation.
Last updated Mar 2020
About the School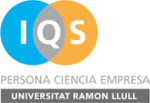 IQS (Institut Quimic de Sarria) is a Jesuit Institution and one of the most prestigious Universities on the national and international academic and scientific stage. With more than 110 years of teach ... Read More
IQS (Institut Quimic de Sarria) is a Jesuit Institution and one of the most prestigious Universities on the national and international academic and scientific stage. With more than 110 years of teaching experience, IQS distinguishes itself by focusing on answering the dynamic social, economic and industrial challenges facing today's society.
Read less
Accreditations