Bachelor in Business Administration and Management
Home ›
BBA ›
Bachelor in Business Administration and Management
Program Description
Success has many components. If you want to succeed in business, you should be ready to think big, capable of comprehending far-reaching processes and have analytical, organizational, and managerial skills in order to deliver business results.
This is inconceivable without cutting-edge knowledge, and effective management and communication training. Our courses prepare our students to meet any business challenge imaginable, as in addition to receiving a thorough grounding in economics students will also learn how to make powerful presentations, handle business negotiations, organize events and write press releases. We teach you how to compete to succeed in the professional environment, how to develop winning strategies, and how to realize your business goals.
The program is designed for individuals who:
Are creative, have good problem-solving and communication skills, interested in organizing and complex processes, can see beyond, and aim for professionalism.
Core subjects
Micro- and Macroeconomics
Principles of Marketing
Business Economics
Introduction to E-business
Corporate Finance
Accounting
Management and Organization
Human Resources Management
Logistics
Decision Theory and Methodology (ERP Systems)
Project Management
Strategic Planning
Controlling
Business Informatics
Specializations
Financial Management
Trade and Marketing Management
Specializations are launched only if a minimum of 15 students wishes to join the specialization.
Why is our program unique?
• We demonstrate the business best practices through the analysis of industry-related case studies.
• Our students have the opportunity to practice their skills in a simulated business environment.
• Our strategic partnership with the Young Entrepreneurs Association Hungary provides our students with opportunities for networking and gaining professional experience.
Are you interested in getting 2 degrees? In just 3.5 years you can get a Business Administration and Management BA degree from Metropolitan as well as an International Advertising or International Business BA degree from Coventry University.
Career prospects
Enterprise manager
Business communicators
Environmental manager
Expert of EU economic relations
Manager of start-up businesses
Qualification as specified in the degree certificate
Economist in Business Administration and Management
CIMA certificates granted at METU
METU will incorporate the first step of CIMA (Chartered Institute of Management Accountants) certificate to all English-taught business & economics programs from 2019.
The modules students will study are the followings:
BA1 Fundamentals of Business Economics
BA2 Fundamentals of Management Accounting
BA3 Fundamentals of Financial Accounting
BA4 Fundamentals of Ethics, Corporate Governance, and Business Law
"I spent ten years lecturing at a university business major and then I went on to become the Central-European CEO of a multinational company based in Hungary. I was the head of the BA program in Business Administration and Management for three years. I am clearly aware of what kind of experts are in demand in the labor market and we have managed to provide a program which trains graduates with a competitive edge to become successful actors in the international business scene as well."
Pál István Kiss, Ph.D., CSc associate professor, former regional CEO for Central-Europe, Friesland
"Being a student of Metropolitan has been an eye-opener as all my expectations of studying in an international environ­ment are being exceeded. This is an experience of being a part of an active learning environment with lively and engaging class sessions where the course curriculum has high relevance to life skills and career goals. The lectures are very detailed and the seminars are interactive. The lectures are experts in their respective courses, providing frequent and prompt constructive feedback and they are accessible and helpful all the time. My time in Metropolitan has developed my analytical, computational, and communication skills as well."
George Nnaemeka Okoye, Student of our Business Administration and Management BA
Last updated May 2020
About the School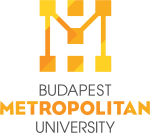 We are inspired by creativity. The art of creative education is the core value of our University. It is embodied in our teaching methods, it is a central concept in our approach and our students' atti ... Read More
We are inspired by creativity. The art of creative education is the core value of our University. It is embodied in our teaching methods, it is a central concept in our approach and our students' attitude. Creativity is the force organizing everyday life at the University paving the way to the future success of our students. We offer a stimulating environment and a unique atmosphere that motivate our students to make use of a wide range of unparalleled opportunities and apply their knowledge in practice looking for new, innovative solutions. This inspiring world offers the key to creative thinking, which is the most immediate expectation in today's labour market and a crucial issue of the future.
Read less