Program Description
The program applies scientific and engineering principles to living organisms in order to produce products and services of value to society. The program of an innovative combination of theory and application will provide graduates with a knowledge base and a set of skills that will make them very competitive in biotechnology, biopharmaceutics and environment protection employment fields also for laboratory jobs in the academic or industrial sectors. The program is specifically designed to integrate the laboratory and lecture components through the use of an experimental approach to learning in biotechnological, genetics and molecular biology laboratories. Hands-on research experience is deepened through extended independent research projects.
Feedback from lecturers and students
"Biotechnology program gives a very broad choice for career opportunities in a variety of science and industry fields. It makes this program one of most popular in Vytautas Magnus University." Prof. Gintautas Saulis, Head of the program.
Competencies acquired
Graduates of the program will be able to:
apply fundamental knowledge of biology, biological processes, and the scientific method to solve problems in biotechnology;
integrate biological knowledge and concepts with the legal, ethical, and business perspectives of the biotechnology/life sciences industry;
work in groups or individually to develop written and oral presentations that effectively communicate scientific concepts and opinions using language appropriate to the discipline;
apply major quantitative and computational skills and tools to solve problems in the biotechnology/life sciences industry;
work in biotechnological industry laboratories;
plan and conduct reliable, evidence-based laboratories, field studies or industry-focused projects, by selecting and applying methods, techniques and tools;
naturally manipulate processes in the development of new medicine, food and organic substances;
apply scientific methods and good experimental designs in scientific experiments;
empower themselves for lifelong learning and career in biotechnology.
Career opportunities
The program provides graduates with several general areas:
research science positions in laboratories applying biotechnology to problems in medicine, industry, and agriculture;
laboratory and production technician positions in biotechnology, pharmaceutic, food, cosmetic, agriculture and biochemical industries;
companies related to biotechnology, biopharmaceutics, health services, environmental agencies, cosmetic, environmental control and food industry;
management positions in the biotechnology industry and related government institutions;
positions at companies that are investing in biotechnology.
Following study opportunities at Masters's Degree level: Biology, Molecular Biology and Biotechnology, Biochemistry, Biophysics, and other master programmes related to physical, technological and biomedical sciences.
Last updated Feb 2020
About the School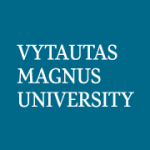 Ranked in QS World University Rankings as a leader in the country by its internationality, VMU is the only public higher education institution in Lithuania and one of the few in the region where a wid ... Read More
Ranked in QS World University Rankings as a leader in the country by its internationality, VMU is the only public higher education institution in Lithuania and one of the few in the region where a wide liberal arts education is imparted. This means that students can change and organize their schedule freely, minor in one field and major in another, travel abroad on international exchange and get ready for those trips by taking some of the available 30 foreign language courses. As a reflection of global academic trends, more and more lectures (separate courses and even whole study programs) are taught in English, many of them by professors from abroad. VMU offers Bachelor and Master degree programs, which are entirely taught in English. Every semester university gathers the colorful international community, which unites representatives from nearly 60 countries around the world.
Read less