Program Description
Bachelor in Biotechnology
Biotechnology is a discipline that sits at the intersection of biology and technology. It has emerged as a major contributor to the advancement of life sciences, such as increased agricultural productivity, breakthroughs in human health care, and new solutions to environmental problems. Biotechnology of today embraces knowledge areas, such as process design, engineering, modeling and control, recombinant DNA technology, cellular biology, microbiology and biochemistry.
The biotechnology program at the Indonesia International Institute for Life Science (i3L) focuses on the interface between chemistry, biology, medicine, and engineering, in-depth assessments of the real-world applications of biotechnology, and legal and business aspects related to the global development of bio-based businesses. Our unique approach is designed to give students a solid foundation in biosciences, hands-on biotechnology skills, a thorough understanding of the scope and impact of biotechnology, and a global perspective on the development of the biotechnology industry.
Unique Value Points
Strong curriculum developed with help of internationally established institutions
Offer students a multidisciplinary education in biotechnology which allows the students to meet their individual career goals in various sectors
Integration of the triple helix model combining academia, industry and government.
Combining theory and hands-on experience, which is unique compared to other existing institutions in Indonesia, and would give the graduate an edge in the future job market
Faculty with both local and International background trained in reputable institutions in the world
English as the main language would strengthen graduates chance and make them more prepared to either compete in international job market or wanting to pursue further education
Program Learning Outcomes
Explain basic principles of Molecular Cellular Biology, Chemistry & Microbiology, Genetics and Physiology that are relevant to Biotechnology and Bioprocess
Describe the principles and application of Biotechnology and their impact on the modern society in various Biotechnology sectors
Able to explain principles of analytical methods used in Biotechnology to solve problems as well as apply these methods to produce new products
Demonstrate understanding of the different aspects of commercialization process of introducing a new innovative Biotechnological product to the market
An ability to apply knowledge of computing, biology, appropriate to the discipline to stimulate bioprocesses and solving problems in the biotechnology and the life sciences industry
Demonstrate oral and written skills to communicate scientific knowledge both technical and non-technical audience in formal and informal settings
Able to search, collect, evaluate and critically interpret and discuss the information from technical, economic and social perspective in issues relevant to the area of Biotechnology
Career Prospect
i3L graduates will be prepared for "entry level" positions within in a number of market sectors, including pharmaceuticals, clinical diagnostics, environmental protection, food and agriculture, medical therapeutics, scientific services and scientific equipment and supplies within:
Research and Development
Production
Quality Assurance/Quality Control
Sales/Marketing
Technical Support
Administration
Courses
1st Year
Fundamentals of Life Sciences
Cell and Molecular Biology
General & Organic Chemistry
Academic Writing
Principles of Food Science and Technology
Biostatistics
ICT in Life Science
General Microbiology
Basics of Bioinformatics
Principles of Biotechnology & Bioentrepreneurship
Scientific Writing & Presentation Skills
Biochemistry
Principles of Biomedicine
Genes & Development
2nd Year
Human Anatomy & Physiology
Genetic Engineering
Plant Physiology
Bioanalytical Science
Immunology
Protein Science and Technology
Industrial Microbiology and Biotechnology
Principles of Pharmacology or Microbes and Host Interaction
Bussiness communications
Molecular Medicine
Cell Signaling
3rd Year
Thermodynamics for Biotechnology
Toxicology
Bioresource technology - Industrial biotechnology
Enzymology
Process from research to commercializing technology
Bioprocessing Technologies and Downstream Processes
Elective Course
Ethics, Civics and Social Responsibility
Philosophy of Science
Experimental Design
Food and agricultural biotechnology
Environmental biotechnology
Bioprocess Modeling and Simulation
Directed Research
Bioprocess Economics
Elective Course
4th Year
Internship
Indonesia: Culture, Language, and Future
Current topics in biotechnology
Bussiness simulation
Elective course (bio entrepreneurship study program)
Elective Course
Thesis
Last updated Feb 2018
About the School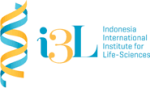 Indonesia International Institute for Life Sciences (i3L) is an international higher education institution focused in life science with six study programs as their main pillars namely Biomedicine, Bio ... Read More
Indonesia International Institute for Life Sciences (i3L) is an international higher education institution focused in life science with six study programs as their main pillars namely Biomedicine, Bioinformatics, Bioentrepreneurship, Biotechnology, Food Science, and Food Technology. i3L also has satellite research and advance laboratory facilities where student can conduct their laboratory activity assignment or involve in...
Read less