Program Description
The curriculum in Biology offers an opportunity for students to understand the structures and processes that characterize life and to appreciate the tremendous diversity of living organisms. Course work is balanced among three scales of biological organization: Cell/Molecular, Physiology/Organismal, and Ecology/Evolution.
An important component of the major is independent research that enables the student to become familiar with the process of science by investigating a specific biological problem in the laboratory or field.
Most courses are extensive rather than intensive in content, thus providing the student with considerable breadth in the biological sciences as a whole. Such training may lead to more specifically focused work such as graduate or professional school, employment in government or industry, or teaching at the secondary or college level. Biologists who are graduates of liberal arts colleges often offer employers a broader, more flexible outlook in approaching problems.
Facilities, Habitats, & Programs
The Department of Biology occupies the Chism Biology Wing of the Center for Science & Business. In addition to the comfortable classrooms and well-equipped laboratories that this building provides, the department has access to the facilities, habitats, and programs described below.
LeSuer Nature Preserve: A 16.5-acre plot of land within a mile of campus provides new opportunities for field research. Rolling hills bisected by a large stream offer upland grassland, forest, riparian, and aquatic habitats for study. Restoration of the entire area to pre-settlement conditions (including several acres of native tallgrass prairie) provides abundant opportunities for student research.
Hamilton Pond: Just one block from campus, this healthy, freshwater environment is a rich source of aquatic animals and plants for use in laboratories. The pond also offers opportunities for field research on behavior and ecology of amphibians and reptiles.
Spring Grove Prairie: Monmouth students have access to one of the finest virgin prairie plots in Illinois. The plant community present in the plot remains from pre-settlement times and offers unique opportunities for research on prairie plants and soils and the fauna that inhabit them.
Labs & Equipment
The Department has all of the fundamental equipment of a modern biology laboratory in addition to the special equipment listed below. Equipment includes growth chambers, water baths, incubators and spectrophotometers and more. A microtome including a freezing chamber for taking frozen sections is available for histological work.
The substantial equipment is to enhance the cell and molecular biology labs, with an emphasis in molecular genetics. High-speed and refrigerated centrifuges, electrophoresis chambers, a Nano-Pure water system, and a thermal cycler for PCR enable students to explore and experiment in molecular biology. A CO2 incubator for culturing eukaryotic cells and a laminar flow hood facilitate experiments in molecular biology and genetics.
Equipment for ecology labs includes field sampling gear such as Sherman live traps for small mammals, a variety of terrestrial and aquatic invertebrate sampling equipment, seines, flow-meter, Kemmerer samplers, and Vernier dataloggers with sampling probes The greatest resource for students interested in ecology is our three field research properties.
Graduate School Opportunities
A career in the health sciences usually requires study beyond the B.A. More management-level or research-oriented positions may require graduate study in a specific area of expertise. Opportunities for advancement are also greater with an advanced degree. Topics of study for some recent graduates include toxicology, microbiology, molecular genetics, and fisheries ecology.
Additionally, many biology students are interested in pursuing a career in health care. Monmouth College has a cooperative agreement with Rush University for students interested in nursing. After 4 years of study earning a B.A. in Biology at Monmouth and completing appropriate coursework, qualified students are guaranteed entrance into Rush's prestigious 2-year Master's program in nursing.
Students with an interest in occupational therapy, physical therapy, or physician's assistant should plan on four years of study at Monmouth culminating in a B.A., and plan to attend specialized graduate programs for these careers.
Career Opportunities
Quality Control Technician
Geneticist
Pharmacist
Safety Inspector
Botanist
Microbiologist
Biomechanics
Program Requirements
Biology Major Core Courses – 6.5 courses (5.5 BIOL)
BIOL 150, Investigating Biological Concepts
BIOL 155, Evolution, Ecology and Diversity
BIOL 202, Genetics
CHEM 140, General Chemistry
BIOL 210, Research Methods
BIOL 440 & 450, Research I & II
BIOL 350, Science Seminar, 2 semesters
Four additional required BIOL electives (upper level, 200 and up) – 4.0 courses
These would vary depending on the student. Students can pick any four, but here are some suggested courses for various interests:
Health careers or Cell/molecular research:
BIOL 200 Cell Biology
BIOL 204 Anatomy and Physiology
BIOL 302 Microbiology
BIOL 320 Parasitology
BIOL 325 Advanced Physiology
BIOL 355 Molecular Biology
Ecology/conservation:
BIOL 201 Field Botany
BIOL 307 Ecology
BIOL 315 Conservation Biology
BIOL 333 Evolution
BIOL 345 Animal Behavior
Three additional required Math/Science Electives – 3.0 courses
Students pick 3 of any of the following (suggestions, others are possible). Students are reminded that some of the courses listed have prerequisites and corequisites that they must fulfill prior to enrolling.
MATH: 207 Stats for Sciences
MATH: 151 Calculus I

MATH: 152 Calculus II (151 as a prerequisite)



PHYS: 130 Physics I (MATH 151 corequisite or permission of the instructor)
PHYS: 132 Physics II (MATH 152 corequisite or permission of the instructor)
PHYS: 214 Computational Methods (PHYS 132 and COMP 160 prerequisites)
PHYS: 267 Dynamics of Atmosphere (130 as a prerequisite, 132 as a corequisite)


CHEM: 220 Analytical
CHEM: 228 Organic I (220 as a prerequisite)
CHEM: 230 Organic II (220 and 228 prerequisites)
Biology Minor Courses
BIOL 150: Investigating Biological Concepts
BIOL 155: Introduction to Ecology, Evolution, and Diversity
BIOL 202: Genetics
Plus two other BIOL credits at the 200 level or above.
Process for approving other courses:
The student, in consultation with their advisor, will propose an alternate course to fulfill the "Three additional required Math/Science Electives" requirement. The proposal will identify the course and describe how the course fits into the student's four-year plan and fulfills the expectations of the Math/Science requirement. This proposal will be submitted to the chair of the biology department prior to taking the course.
Last updated Aug 2020
About the School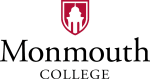 Monmouth College is a private, selective, residential, national liberal arts college, offering majors in the natural sciences, social sciences, arts and humanities, as well as outstanding academic adv ... Read More
Monmouth College is a private, selective, residential, national liberal arts college, offering majors in the natural sciences, social sciences, arts and humanities, as well as outstanding academic advising, small, seminar-style classes, varied internship and study abroad opportunities, and summer research experiences to thoughtful, intellectually engaged and ambitious students.
Read less