Program Description
The biology major at Wells guarantees every student a well-rounded experience in the discipline through active laboratory time, close faculty attention and assistance, self-designed research projects, hands-on learning at every level, and the knowledge of how to write and present work for a professional audience. With the assistance of professors, students discover where their unique interests lie through a great deal of participatory work both inside and outside of class, and they build exceptional research and writing skills over the course of their academic careers.
What Students Study
Students choosing this major will develop their knowledge—and excitement—about the field with courses in genetics, ecology, taxonomy, morphology, physiology, molecular and cellular biology and ecological and behavioral biology. Wells' liberal arts emphasis means that you'll learn to apply the frameworks of many other disciplines as well, leading to a more thorough and adaptable biology education. Here are some of our popular courses:
Vertebrate Zoology: examines the classification, comparative morphology, and evolution of vertebrates; includes demonstrations and dissections of selected vertebrates (A popular class for those wishing to study veterinary medicine!)
Microbiology: uses bacterial lab techniques and DNA technology to explore the structure, physiology, and genetics of microorganisms and their application to foods and medicine Introduction to Genomics and Bioinformatics: covers new tools and information for obtaining information available in the age of gene sequencing and analysis
Various "topics in biology" classes relate to the interests of students, giving students a topical, specialized look into fields such as horticulture, ornithology, forest ecology, and entomology.
Hands-on Learning
Wells' emphasis on internships and hands-on study means that all students have the chance to work with organizations outside of the College. Recent biology majors have interned at the Cornell University Large Animal Clinic, the National Cancer Institute, the Oakland Zoo, Mote Marine Laboratory, New England Aquarium, Upstate Veterinary Hospital, the UCLA Medical Center, and the Cayuga Lake Watershed Network. These opportunities give students preparation for careers and connections in a field matching their interests.
Students' active learning doesn't always happen in a lab, either. Wells has a partnership with the Cayuga Lake Floating Classroom Project, which provides educational tools about Cayuga Lake to local communities. The U.S.S. Haendel "Floating Classroom" docks at the Wells boathouse so students can spend time on the water, running water quality tests and doing other hands-on work related to marine biology with our professors.
Academic conferences provide a place for Wells students to present exceptional, original student research. These opportunities increase students' familiarity with presenting information to audiences. Wells sends students to the National Council on Undergraduate Research, a national interdisciplinary academic conference that recognizes research and creative work by undergraduates. Our faculty also takes students to the Sigma Xi conference, a student-focused conference for scientific and medical research.
Last updated Feb 2018
About the School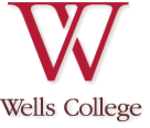 The exploration of ideas from multiple perspectives. Connection with a close community of professors and friends. Seminar-like classes that allow for deep discussion and scholarship. An emphasis on ex ... Read More
The exploration of ideas from multiple perspectives. Connection with a close community of professors and friends. Seminar-like classes that allow for deep discussion and scholarship. An emphasis on experiential learning, collaboration and real-world
Read less