Read more about this program on the institution's website
Program Description
As a Biology: Biodiversity, Ecology, and Evolution major your coursework will include a breadth of topics at the cutting edge of recent biological advances. You will study the biology of organisms, including how they live, interact, evolve and adapt over time. Coursework in this major offers an educational experience that will prepare you for a variety of careers in scientific research, conservation, federal agencies, industry, academia and more.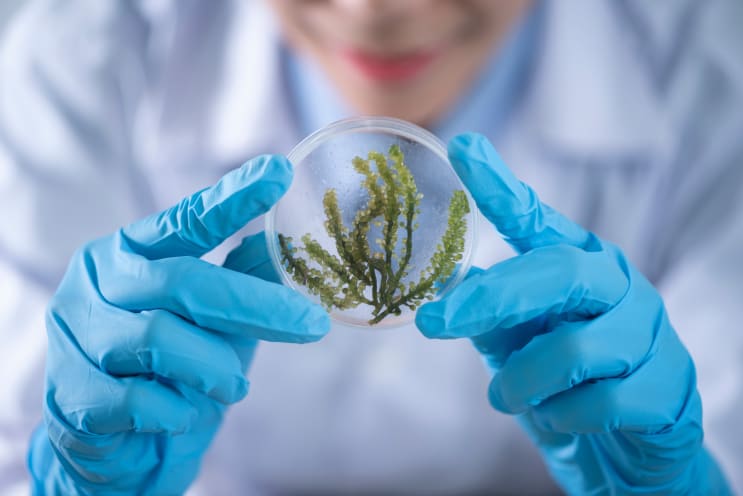 Program Highlights
Hands-on experience in coursework and fieldwork.
Opportunities for undergraduate participation in hands-on training that includes undergraduate research, faculty research programs, field experience, and student organizations.
Dynamic curriculum designed to teach skills and knowledge on the cutting-edge of biological sciences
Faculty lead active research programs funded by agencies such as the National Science Foundation, World Wildlife Fund, Minnesota Department of Military Affairs, U.S. Geological Service and Minnesota Pollution Control Agency
Program Distinctions
Biology faculty with an extensive record of research products that lead nationally recognized research programs related to biodiversity, ecology, and evolution.
Biology Tutoring Center that is open and available to all students on weekdays in the Robert H. Wick Science Building
Smart classrooms, technology-enhanced lecture halls, advanced laboratories and cutting-edge research laboratories in Wick Science Building.
Diverse faculty with focused research in invasive plants, ecological theory, fishes and evolution, algae and evolution, conservation and amphibians, and aquatic ecology.
Student Organizations
Into The Wild Society
Pre-Vet Society
Paddling, Adventure, Climbing, & Kiting Club (P.A.C.K.)
University Facts & Statistics
94% of Biology: Biodiversity, Ecology, and Evolution graduates employed
Commitment to carbon neutrality by 2035
Student volunteers collect 1,200 pounds of garbage each year along the Mississippi River
39 Education Abroad programs offered
$600,000 National Science Foundation grant helps support students who pursue science, technology, engineering and math (STEM) careers
Popular Careers
Research Scientist
Fish and Wildlife Biologist
Industrial/Wetland/Range Ecologist
Environmental Scientist
Ecological Consultant
Natural History Biologist
Biological Technician
Job/Career Titles
Aqua Culturist
Aquarium Management
Conservation Biologist
Consultant
Environmental Analyst
Environmental Scientist
Evolutionary Ecologist*
Fish and Wildlife Biologist
Fisheries Management
Freshwater Ecologist*
Hatchery Manager
Hunting/Game Manager
Industrial Ecologist
Land Appraiser
Outdoor/Nature Education
Park or Refuge Manager
Park Ranger
Range Ecologist
Research Ecologist*
Resource Management
Soil Conservationist
University Professor*
Veterinarian*
Wetland Ecologist
Wildlife Management
Wildlife Research
Zookeeper
*Advanced education preferred
Employers
General Industry
Conservation Organizations
Environmental Consulting Firms
Federal/State Government
Logging & Forestry Industries
Museums
National & Private Parks and Forests
Non-profit Organizations
Schools, Colleges, and Universities
Wildlife Refuges, Zoos & Aquariums
Minnesota Employers
Conservation Corps of MN and IA
Gander Mountain
JC Hormel Nature Center
Metropolitan Mosquito Control
Minnesota Zoo
MN DNR
MN State Institutions
Science Museum of Minnesota
U.S. Department of Agriculture
Wildlife Management Service
Skills and Traits
Affinity for science
Artistic
Attention to detail
Critical thinking
Enjoy mental activity
Enjoy thinking about ideas
Enjoy traveling
Enjoy working outdoors
Good at seeing patterns
Investigative
Problem-solving
Research skills
Solution-oriented
Last updated Oct 2020
About the School
At St. Cloud State, an education is about far more than an education. It will be an opportunity to explore ideas, seek out unique perspectives and embrace new challenges – all of which will help you u ... Read More
At St. Cloud State, an education is about far more than an education. It will be an opportunity to explore ideas, seek out unique perspectives and embrace new challenges – all of which will help you unleash your true potential. You will make life-long memories on our 100-acre campus along the scenic Mississippi River. Futures that begin here might seem unassuming at first, but like the mighty Mississippi River, they quickly gather strength. Growing. Surging. Until they're seemingly unstoppable. If you're looking for choice, we've got that covered. We have more than 200 undergraduate programs of study and more than 60 graduate programs, holding nearly every available national accreditation. Founded in 1869, St. Cloud State has evolved into a comprehensive university. We're on a mission to unleash ideas, unleash imagination, purpose, and promise.
Read less