Program Description
Bachelor in Bioinformatics
In an age where big data analysis is integral to successful existing businesses and new entrepreneurial initiatives, the Indonesian International Institute launched the first bachelor degree (S1) Bioinformatics program in the ASEAN in 2014. BioInformatics is a field that manages the large amounts of data generated in biomedicine, biotechnology, food science and food technology and many others. Modern BioInformatics does not only look at genes but has expanded its field to computational biology, proteomics, metabolomics, and most recently microbiomics.
BioInformatics at i3L has an integrated classroom to application approach in which the students will apply the knowledge to real-life projects either hosted at i3L or at partner institutes. Examples of this are:
Phylogenetic analysis of the rich biodiversity of Indonesia both on land (i3L) as well as marine biodiversity (collaboration with the University of Unpatti, Ambon).
Novel drug discovery from the rich biodiversity of Indonesia using 3D modeling systems to analyze and predict modification necessary for optimal functionality and reduced side-effects of potential candidates (both i3L as well as in collaboration with LIPI).
Genetic screening. In this project, we work together with GIS (Genome Institute Singapore) to map out genetic markers of disease. This project is linked to a genetic counseling program introduced by a group of scientists of GIS.
However, i3L does not stop here. At i3L our students will be trained to become big data analyst. A mindset that can be applied outside of the biological field. Examples of these elective stream packages are big data analysts in aviation, infrastructure, social media and crowdsourcing. With the fast-growing market especially in South-East Asia (39.6% yearly till 2030, McKinsey report 2014) there is a rapidly growing demand of skilled labor in bio-informatics and big data analyst. i3L will provide a career opportunity which will become the backbone of science.
Unique Value Points
First BioInformatics program at bachelor's level in the ASEAN
Internationally developed curriculum with a strong focus on integration of the triple helix model
Internationally trained faculty from both local and international heritage
Support of well-established international partners for on-site training of our students
Big Data elective streaming packages to prepare our students for non-life science-related fields
Learning Outcomes
Comprehend and apply knowledge in the fields of biology (molecular and cell biology, microbiology, biochemistry), computing, statistics and mathematics to solve bioinformatics problems
The ability to use current techniques, skills and tools necessary for bioinformatics practices to identify, analyze and define computing requirements necessary to solve contemporary problems.
The ability to apply statistical research methods in the context of molecular biology, genomics, medical and population genetics, proteomics, metabolomics and microbiomics on an individual, society and global level.
Demonstrate English oral and written skills to retrieve and communicate scientific information aimed at both non-technical audience and experts in the field of bioinformatics.
Motivating life-long learning for the ability to plan, organize and manage bioinformatics projects based on the most recent developments in the field
Courses
1st Year
Fundamentals of Life Sciences
Molecular & Celular Biology
General & Organic Chemistry
Biostatistics
Academic Writing
Principles of Food Science and Technology
ICT in Life Science
General Microbiology
Basics of Bioinformatics
Principles of Biotechnology & Bioentrepreneurship
Scientific Writing & Presentation Skills
Biochemistry
Principles of Biomedicine
Genes & Development
2nd Year
Calculus
Population Genetics
Epidemiology
Genomics
Linear Algebra
Programming in Python
Discrete Mathematics
Data Mining in Bioinformatics
Molecular Evolution
Bioinformatics Algorithms I
Proteomics
Data Structures
3rd Year
Metagenomics
Probability and Stochastic Processes
Transcriptomics
Bioinformatics Algorithms II
Molecular Phylogenetics
Database Management
Elective Course 1
Ethics, Civics and Social Responsibility
Hypothesis Testing in Phylogenetics
Epigenetics
Structural Bioinformatics
Philosophy of Science
Experimental Design
Metabolomics and Systems Biology
Elective Course 2
4th Year
Internship
Indonesia: Culture, Language, and Future
Biosystematics
Business Simulation
Current Trends in Bioinformatics Research
Elective Course 3
Thesis
Last updated Oct 2020
About the School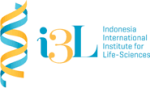 Indonesia International Institute for Life Sciences (i3L) is an international higher education institution focused in life science with six study programs as their main pillars namely Biomedicine, Bio ... Read More
Indonesia International Institute for Life Sciences (i3L) is an international higher education institution focused in life science with six study programs as their main pillars namely Biomedicine, Bioinformatics, Bioentrepreneurship, Biotechnology, Food Science, and Food Technology. i3L also has satellite research and advance laboratory facilities where student can conduct their laboratory activity assignment or involve in...
Read less