Program Description
Bachelor in Bioentrepreneurship
The Bioentrepreneurship program at the Indonesia International Institute for Life Sciences (i3L) is a unique interdisciplinary program that combines basic knowledge and research skills in life sciences with practical entrepreneurial leadership and business management skills. The goal of this program is to train the next generation of bio-entrepreneurs who can integrate scientific and entrepreneurial leadership skills to lead the commercialization process of life science innovations. From bio-pharmacy to the biorefinery, development of a knowledge-based bio-economy by accelerating the commercialization of life science technologies is crucial to promote a healthier and a more sustainable future.
In this program, students will combine fundamental life science concepts such as molecular and cellular biology, microbiology, biochemistry, organic chemistry, and genetics with basic business management skills in marketing, finance, and accounting. In addition, students will learn the 10 pillars of entrepreneurial leadership: the entrepreneurial paradox, entrepreneurial creativity, entrepreneurial opportunity, entrepreneurial innovation, business model, business plan, start-up funding, incubation, commercialization, and managing growth to build the students' entrepreneurial mindset and leadership skills. Students will also have the opportunity to deepen their scientific interest and learn about advanced topics in biomedicine, biotechnology, food science, food technology, and bioinformatics. Students will do two internship periods, one related to science and research and the other to the business side of science, to get real work experience and explore their passion.
These internships can be done in Indonesia or abroad. Towards the end of the program, students will also have the opportunity to apply their knowledge and skills in bio-entrepreneurship. Through the "Bioentrepreneurship in a Developing Country" course, students have the opportunity to work on a real entrepreneurship project by assessing opportunities and creating a business plan for a budding science-related company in Indonesia. Finally, the "Life Science Business Simulation" course will bring together students from the Bioentrepreneurship program with i3L students from the other programs to have them practice the art of commercializing a real-life science innovation.
This rigorous learning and training in both life sciences and the business of science will equip our graduates with the skills needed to successfully translate scientific innovations into innovative products and sustainable bio-business opportunities. Graduates can also continue their training by pursuing Master's degrees in Science (M.Sc.) or Business Administration (M.B.A.) or doctoral degrees.
Alternatively, they may also embark on diverse career options at research labs, patent offices, university-based tech transfer centers, venture capital firms, science-based companies, and other relevant organizations.
Learning Outcomes
Graduates of i3L Bioentrepreneurship program will demonstrate expertise, skills, and attitude in the following competencies:
Comprehend basic knowledge in life sciences in the fields of biology (molecular and cell biology, microbiology, biochemistry), business management, and pillars of entrepreneurship
Develop an entrepreneurial mindset and understanding of the dynamics of the life science industry
Able to translate scientific innovations into innovative products and viable business opportunities
Demonstrate adept research skills to able to do scientific research independently
Master the art of effective communications to both scientific and business audiences
Unique Value Points
The first BioEntrepreneurship bachelor program in Asia that specializes in education and research on the commercialization of life science innovations
Top-quality international faculty members with strong background in science and entrepreneurship
Interdisciplinary curriculum combining life sciences, business, and entrepreneurship that is suited to the needs of local industries and communities
An opportunity to specialize in a chosen scientific area through collaborations with the other life science-based study programs
Two internship programs in science and business
Advanced courses that offer opportunities to work with emerging science-based companies in a fast-growing Indonesian economy and make real contributions to the society
A project to lead the commercialization of life-science innovations
State-of-the-art education and research facilities
Strong international network of collaborations with industries, government agencies, and universities
Career Prospect
Bioentrepreneurship is increasingly being viewed as a lucrative career path within the scientific field, and more bioscience professionals are exploring this exciting route.
Graduates from this program will be attractive for positions such as business managers, marketing managers, consultants, product managers, and finance and accounting officers in companies and also in public sector institutions. The program will also open ways for further graduate studies.
The career opportunities expand as the students also acquire the skills and the comfort to master speech, debate, informatics besides bio-entrepreneurship which will help the i3L students to become the future leaders with skills in several areas to support this role.
Courses
1st Year
Fundamentals of Life Sciences
Molecular & Celular Biology
General & Organic Chemistry
Biostatistics
Academic Writing
Principles of Food Science and Technology
ICT in Life Science
General Microbiology
Basics of Bioinformatics
Principles of Biotechnology & Bioentrepreneurship
Scientific Writing & Presentation Skills
Biochemistry
Principles of Biomedicine
Genes & Development
2nd Year
The Entrepreneurial Mindset
Entrepreneurial Leadership
Opportunity Assessment and Business Modeling
Consumer Behavior
Organizational Behaviour
Entrepreneurial Strategy and Accessing Resources
Competitor Analysis
Bioanalytical Science
Entrepreneurial Accounting
Entrepreneurial Finance
Entrepreneurial Marketing
Business Communications
The Feasibility Plan
Legal Aspects of Entrepreneurship
Cell Signaling
3rd Year
Strategic Management of Technology and Innovation
Start-up Funding
Starting and Managing an Enterprise
Technology Commercialization Environment
Process from Research to Commercializing Technology
Entrepreneurship Elective Course (1a)
Science Elective Course (1b)
Ethics, Civics and Social Responsibility
Business Model Innovations: Global Health in Frontier Markets
Global Climate Change: Economics, Science, and Policy
Philosophy of Science
Experimental Design
Entrepreneurship in Developing Country Lab
Entrepreneurship Elective Course (2a)
Science Elective Course (2b)
4th Year
Internship
Business Simulation
Indonesia: Culture, Language, and Future
Management of Business Relationships
Customer Relationship Management
Science Elective Course (3b)
Thesis
Last updated Oct 2020
About the School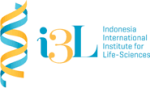 Indonesia International Institute for Life Sciences (i3L) is an international higher education institution focused in life science with six study programs as their main pillars namely Biomedicine, Bio ... Read More
Indonesia International Institute for Life Sciences (i3L) is an international higher education institution focused in life science with six study programs as their main pillars namely Biomedicine, Bioinformatics, Bioentrepreneurship, Biotechnology, Food Science, and Food Technology. i3L also has satellite research and advance laboratory facilities where student can conduct their laboratory activity assignment or involve in...
Read less