Read more about this program on the school's website
Program Description
The Course
Our BSc (Hons) Biochemistry degree takes a research-centred approach to teaching and learning, providing the opportunity to work closely with academics on collaborative research projects.
Advances in biochemical research have led to a greater understanding of metabolic regulation, cell signalling, disease biology, drug development and genetics, and have revolutionised the biotechnology industry.
The course examines the chemistry of life at a molecular level and reflects the University's expertise in pharmacology, biomedical science, biology and biotechnology. Students have the opportunity to develop skills in practical laboratory techniques, data interpretation, critical analysis, computational skills allied to biochemistry and scientific writing.
There is an overseas field trip available in your final year as part of the optional 'Overseas Field Course' module. This provides the opportunity to study and test biological phenomena in their natural environment. Further details on the Overseas Field Course, including costs, can be found in the Features tab.
How You Study
The Biochemistry degree offers optional modules to allow students greater choice in their academic studies. Modules have been developed to cover topics relevant to current or developing fields allied to the Life Sciences.
During the first year, students can study a breadth of core topics, including biochemistry, physiology, genetics and cell biology.
A more detailed examination of biochemistry follows in the second year, covering biomolecules, human disease, immunology and molecular biology.
In the final year, students undertake an individual research project which provides the chance to develop investigation skills, in addition to studying key themes such as biotechnology, microbial biochemistry, protein structure and function and clinical biochemistry.
Contact Hours and Reading for a Degree
Students on this programme learn from academic staff who are often engaged in world-leading or internationally excellent research or professional practice. Contact time can be in workshops, practical sessions, seminars or lectures and may vary from module to module and from academic year to year. Tutorial sessions and project supervision can take the form of one-to-one engagement or small group sessions. Some courses offer the opportunity to take part in external visits and fieldwork.
It is still the case that students read for a degree and this means that in addition to scheduled contact hours, students are required to engage in an independent study. This allows you to read around a subject and to prepare for lectures and seminars through wider reading, or to complete follow up tasks such as assignments or revision. As a general guide, the amount of independent study required by students at the University of Lincoln is that for every hour in class you are expected to spend at least two to three hours in an independent study.
How You Are Assessed
The way students are assessed on this course may vary for each module. Examples of assessment methods that are used include coursework, such as written assignments, reports or dissertations; practical exams, such as presentations, performances or observations; and written exams, such as formal examinations or in-class tests. The University of Lincoln aims to ensure that staff return in-course assessments to students promptly.
Features
Biochemistry-related research at Lincoln includes structural and molecular biology, DNA metabolism and drug discovery. Final-year student research projects have previously included overcoming drug resistance, proteins involved in neurodegeneration and new proteins for biofuel production.
Overseas Field Course (Optional Module)
This optional module in your final year involves an overseas field trip. This will provide the opportunity to do research in a novel environment and to study local plants and animals. Destinations may vary, but in 2018 included the cloud forests of Ecuador, the Atacama Desert in Chile, the Mankwe Wildlife Reserve in South Africa, and Peniche in Portugal.
Students who opt to undertake a field trip overseas will be expected to cover transport costs (including flight costs). These costs will vary depending on the location of the field trip. Accommodation and meals at the field sites are fully funded by the University.
Students may be required to pay for overnight stays, local travel and food close to the destination if their flights arrive the day before the team are scheduled to meet. Students may bring personal items of clothing and travel equipment, some of which may be specialised for the environment they are travelling to, and recommended medicines and travel toiletries such as anti-malaria medication, vaccinations, insect repellent and sunscreen. These costs will depend on what you choose to bring.
Included in your fees:
Lab coat, safety glasses and a notebook.
Core first year Biology e-text and access to Pearson's Mastering Biology e-learning resources.
Mastering Anatomy and Physiology e-text.
Entry Requirements
GCE Advanced Levels: BBB, to include a minimum grade B in Biology or Chemistry. Practical elements must be passed.
International Baccalaureate: 30 points overall to include Higher Level grade 5 in Biology or Chemistry.
BTEC Extended Diploma in Applied Science*: Distinction, Distinction, Merit.
*not all modules are accepted. Please contact our Admissions team for further information (admissions@lincoln.ac.uk).
BTEC Diploma Applied Science acceptable with other qualifications. Please contact our Admissions team for further information (admissions@lincoln.ac.uk).
Access to Higher Education Diploma: 45 Level 3 credits with a minimum of 120 UCAS Tariff points, including 40 points from 15 credits in Biology or Chemistry
Applicants will also need at least three GCSEs at grade 4 (C) or above, which must include English, Maths and Science. Equivalent Level 2 qualifications may also be considered.
EU and International students whose first language is not English will require English Language IELTS 6.0 with no less than 5.5 in each element or equivalent http://www.lincoln.ac.uk/englishrequirements
For applicants who do not meet our standard entry requirements, our Science Foundation Year can provide an alternative route of entry onto our full degree programmes:
https://www.lincoln.ac.uk/home/course/sfysfyub/lifesciences/
The University accepts a wide range of qualifications as the basis for entry and will consider applicants who have a mix of qualifications.
We also consider applicants with extensive and relevant work experience and will give special individual consideration to those who do not meet the standard entry qualifications.
Last updated May 2020
About the School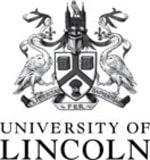 Since being opened by Queen Elizabeth II in 1996, the University of Lincoln has invested more than £300 million in its buildings and facilities.
Since being opened by Queen Elizabeth II in 1996, the University of Lincoln has invested more than £300 million in its buildings and facilities.
Read less