Program Description
As an interdisciplinary major, biochemistry combines the strengths of biology and chemistry to prepare students for the biotech revolution of the 21st century. Small class sizes, along with state-of-the-art facilities and instrumentation, create an environment where students can engage in hands-on and experiential learning in collaboration with science faculty.
Biochemistry is a fast-growing and dynamic field that presents a wide array of opportunities for students. The application of chemistry to life allows biological systems to be understood at the molecular level. Biochemistry students learn to appreciate and even love the macromolecules and complex structures that make up living organisms. Wisconsin Lutheran College science faculty work closely together to give students an interdisciplinary view of science, enabling the pursuit of research that lies at the interface of biology and chemistry.
What Makes the Program Distinctive?
Students in the biochemistry program at Wisconsin Lutheran have the opportunity to gain experience doing scientific research alongside faculty in Generac Hall, a state-of-the-art facility. Students also collaborate with faculty and student researchers from other programs to give their research additional scope. Biochemistry majors actively engage in scientific research with professors, all of whom hold a doctorate degree and have made meaningful contributions to the field.
ACADEMICS AND RESEARCH
Undergraduate Student Research
WLC's biochemistry students benefit from the opportunity to engage in diverse research projects with faculty in both the biology and chemistry departments. Students may be asked to assist on such projects as engineering microbial phosphate biosensors using recombinant DNA technology, applying cellular and molecular genetic strategies to investigate heart development, analyzing soil, studying protein structures and enzyme kinetics, biochemical analysis, and designing and synthesizing new antibiotic drugs.
State-of-the-Art Facilities
The biology and chemistry departments are located in Generac Hall. This 81,700 square foot facility allows undergrads to experience state-of-the-art equipment and techniques that students at many other institutions would not have access to until graduate school.
BEYOND THE CLASSROOM
Field Research
WLC biochemistry students have an opportunity to conduct research both in the lab and in the field. Previous projects include improving water quality in constructed wetlands, studying Ag nanoparticle effects on zebrafish, constructing printed sensors, performing stop-flow kinetic measurements, and experimentation with sulfonamides. In addition, research collaborations with the Milwaukee County Zoo and St. George's University in Grenada offer WLC students the chance to participate in marine and freshwater biological monitoring and terrestrial herpetology studies in the tropics.
International Competition
Wisconsin Lutheran College students have participated in iGEM - the International Genetically Engineered Machine competition - for the last three years. Participation usually involves lab work with synthetic biology and education initiatives. Last summer, a team of WLC students focused on modifying a strain of E. coli in the lab for their research on bacterial resistance to antibiotics. In the end, the team earned a gold medal and received honorable mention at the iGEM competition in Boston.
GRADUATE SCHOOL AND CAREERS
Graduate School
Many WLC biochemistry majors continue their education, sometimes at the nearby Medical College of Wisconsin. A WLC biochemistry degree, along with experience in undergraduate research, provides a solid educational foundation upon which one may succeed in graduate classes.
Careers
Upon graduation, WLC biochemistry majors benefit from broad career opportunities in pharmacology, microbiology, immunology, biomedical engineering, and molecular medicine. Historically, a large percentage of biochemistry majors have continued their education in medical or graduate school. The biochemistry major provides a solid foundation for professional careers in medicine, dentistry, nutrition, and public health.
Last updated Feb 2018
About the School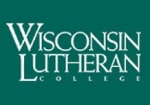 Wisconsin Lutheran College is a four-year liberal arts college affiliated with the Wisconsin Evangelical Lutheran Synod. It is located in Milwaukee. The college has a two-semester academic year and aw ... Read More
Wisconsin Lutheran College is a four-year liberal arts college affiliated with the Wisconsin Evangelical Lutheran Synod. It is located in Milwaukee. The college has a two-semester academic year and awards the Bachelor of Arts, Bachelor of Science, Bachelor of Science in Nursing, and Master of Arts degrees with liberal arts and professional majors and several pre-professional programs.
Read less