Program Description
The Bachelor of Science in Biochemistry degrees prepare chemistry students for entering the job market or for continuing their education at the graduate level. Research projects, publishing opportunities, internships, and classes provide students with both lecture and laboratory experience.
Biochemistry majors are assigned to a faculty member who serves as an adviser and whose specialty coincides with the student's area of interest. Students are encouraged to learn by experience through research opportunities in areas such as the design of enzyme inhibitors, protein chemistry, bio-organic reaction mechanisms, biosensor development, and tumorigenesis.
Students interested in obtaining a graduate degree in biochemistry and molecular biology or who wish to attend a professional school (dental, medical, or veterinary) may wish to consider the Bachelor of Science in Biochemistry degree.
What Will You Learn?
Students receive a solid foundation in the five major areas of chemistry: analytical, biochemistry, inorganic, organic and physical. The B.S. or B.A. in biochemistry is a degree option for students interested in science at the intersection of biology and chemistry. The B.S. is ideal for students interested in graduate study in biochemistry and molecular biology or in the health professions. The B.A. is also appropriate for students considering the health professions.
The B.S. in biochemistry/MBA is a five-year joint degree program designed to develop scientists who can serve as managers, group leaders and analysts in chemical, pharmaceutical, biotechnology, medical diagnostic and investment companies. Graduates are awarded both a B.S. and an MBA.
ACS-Accredited Program
The University of Tampa's undergraduate chemistry program is accredited by the American Chemical Society (ACS), the world's largest scientific society and one of the leading sources of authoritative scientific information. ACS reviews programs based on their institutional environment, faculty and staff, infrastructure, curriculum, undergraduate research, development of student skills and program self-evaluation.
Practical Experience
Research and Internships
As part of the experiential mission of the University, students have the opportunity to participate in a variety of learning experiences. Whether choosing on-campus research activities or off-campus internship opportunities, students can follow their interests under the guidance of a chemistry faculty advisor.
Students assist with faculty research projects or pursue their own independent work under the guidance of faculty. They learn how to design and conduct experiments and to interpret empirical data. Students not only receive academic credit but also may present their findings in scientific publications and at conferences.
Research topics encompass areas such as atmospheric chemistry, marine nutrient analysis, protein chemistry, organic synthesis and genetic regulation of cancer. Recent highlights include:
Jason Gomez '12, biochemistry major (working with Eric Ballard, associate professor of chemistry), presented a poster titled "Transition metal-catalyzed aerobic oxidation at sp3-hybridized carbon: Catalytic homocoupling of indene" at the spring 2012 American Chemical Society national meeting.
Melanie Madsen '12, chemistry major (working with Eric Werner, assistant professor of chemistry) presented a poster titled "Synthesis of a tripodal Schiff base/pyridine ligand for gadolinium(III) complexation" at the spring 2012 American Chemical Society national meeting.
Blanca Morales '12, chemistry major and physics minor (working with Ethan Deneault, associate professor of physics), presented a poster titled "Carbon and silicate dust condensation in type II supernovae" at the spring 2012 American Astronomical Society national meeting.
Internships help students relate their classroom studies to real-world experiences. Students have interned at H. Lee Moffitt Cancer Center, Sun Labs, Thornton Labs, Hillsborough County Medical Examiner's Office, Florida Department of Law Enforcement, Tampa General Hospital and Florida Aquarium.
Equipment and Facilities
UT has invested heavily in state-of-the-art equipment and facilities. In addition to classrooms and offices, UT has constructed or renovated all of the chemistry laboratories since 2003. These labs house instruments used for research and provide students with valuable hands-on training. Instruments include:
DNA sequencer
Electrophoretic gel imaging and documentation system
Tissue culture facility with four laminar-flow hoods
300 MHz NMR (nuclear magnetic resonance) spectrometer
ICP-AES (inductively coupled plasma – atomic emission spectrometer)
GC/MS (gas chromatography/mass spectrometer)
LC/MS/MS (liquid chromatography/mass spectrometer)
ATR-FTIR (attenuated total reflection – Fourier transform infrared spectrometer)
HPLC-PDA (high-performance liquid chromatography – photodiode array detector)
Ultraviolet/visible and fluorescence spectrophotometers
What Can You Do With These Degrees?
Employment options depend on how far you take your education. A bachelor's degree can be used to gain acceptance to medical school, law school and other graduate or professional programs.
Graduate schools attended by UT chemistry and biochemistry majors include:
The University of Texas at Austin (chemistry)
Royal College of Surgeons
Auburn University (chemistry)
Memphis Southern College of Optometry
Illinois Institute of Technology (engineering)
University of Iowa (pharmaceutics)
North Carolina Central University School of Law
University of Medicine and Dentistry of New Jersey (medicine)
Cummings School, Tufts University (veterinary medicine)
With a bachelor's degree, entry-level jobs for chemistry undergraduates are often either industrial quality control jobs (chemical analysis work) or research assistant jobs (helping to develop new products or improving existing ones).
Biochemistry is one of the major growth areas in chemistry, and expansion of startup biotechnology companies is creating new opportunities for graduates.
Scholarships
Biochemistry majors may qualify for Life Science Scholarships, which are annual scholarships up to $5,000 (renewable for four years) for first-year students (fall term only).
Qualifications include an unweighted high school GPA of 3.25, 1200 SAT (critical reading and math) or 26 ACT, completed admission application and acceptance for full-time study. The annual deadline for scholarship consideration is February 1.
The department also offers a limited number of competitive Summer Fellowships for juniors and seniors to conduct research with faculty.
The ROTC program can assist prehealth professional students with their professional program finances through the Health Professions Scholarship Program.
Admissions
Local Freshman Admissions
Official high school or secondary school transcript or GED results
$40 nonrefundable application fee
SAT and/or ACT scores
Completed guidance counselor recommendation form or recommendation letter from a teacher (not required if you graduated from high school more than two years ago)
Essay
Official college/university transcripts for any credits completed
Undergraduate International Admissions
With students enrolled from over 100 countries, U.T. proudly considers students from around the globe for freshman or transfer admission. Proof of English proficiency is required. (This is waived for international students from the Commonwealth Caribbean, Bermuda, Canada, United Kingdom, Republic of Ireland, Australia and New Zealand.)

Students should apply through U.T.'s online application. In order to review a student's application, the University must receive the following:
Official transcripts for all secondary school or college coursework, with grades translated into English ("Official" means that you must request your school to send your transcript directly to the UT Office of Admissions. If that is impossible, send a copy that has been certified by your school as a "true copy" of the original after it is copied. An official at your school should sign the document as "true copy of the original.")
$40 nonrefundable application fee
Essay, written in English (not required if you already graduated from high school and have completed some college credits)
Completed guidance counselor recommendation form (first-year students only)
Proof of English proficiency (please submit one of the following):

TOEFL: the minimum acceptable score is 550 or 213 (computer-based) or 79 (Internet-based)
IELTS: International English Language Testing System – minimum grade of 6.5
Successful completion of the English 112 certificate offered by ELS Language Centers accompanied by a letter of recommendation from an administrator and a 500-word English writing sample

Proof of available funds to cover expenses for the first year of study
Essay (first-year students only)
Copy of biographical page of your passport (if available)
International Student Clearance Form (if currently studying in the U.S.)
International students who meet admission requirements but need additional English language training prior to entering as a full-time degree student may enroll in one of the several E.S.L. programs.
International students also must furnish proof of available funds to cover their first year of study and each subsequent year. Exceptional new entering students with excellent academic achievement receive partial scholarships ($4,000-$7,000 per academic year) which covers only a small portion of the total costs. Students may work on campus up to 20 hours per week.
Upon admission to the University and satisfactory completion of the financial statement, an I-20 form will be sent to applicants from U.T.'s admissions office. Applicants must take the I-20 form, a copy of their acceptance letter and financial statement to the nearest U.S. embassy or consulate. After an interview, the embassy or consulate will decide if an F-1 student visa can be issued. To enter the United States, students need this visa in their passport and the I-20 form. Students may not enter the country on a tourist visa with the intention to study in the U.S.
The staff in the Office of International Programs assists students with pre-arrival information, orientation, and advice on academic, social, cultural and employment matters.
Note: For special circumstances, additional documentation may be required in all categories.
Admission deadlines
The deadlines for Bachelors are as follows:
November 15 - Early Action I deadline; decision by December 15.
January 15 - Early Action II deadline; decision by February 15.
March 1 - Regular Decision deadline; decision by April 1.
March 2 - Applications completed after March 1 are evaluated on a rolling basis.
Average cost for full-time undergraduate students
| | |
| --- | --- |
| Tuition (12-18 credit hours per semester): | $13,603 |
| Student Government Fee (required): | $96 |
| Student Service Fee (required): | $480 |
| Student Health Fee (required): | $425 |
| Room (double room): | $2,853 |
| Board (average 15-meal/week plan): | $2,552 |
| Total: | $19,584 |
Last updated Jul 2019
About the School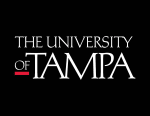 The sciences afford the opportunity for exploration and discovery in the pursuit of new knowledge, understanding systems in the physical and natural world, and for bettering the human condition. With ... Read More
The sciences afford the opportunity for exploration and discovery in the pursuit of new knowledge, understanding systems in the physical and natural world, and for bettering the human condition. With the challenges the world faces, there has never been a better time to pursue an education in the sciences, health care or sport studies.
Read less