Bachelor in Banking and Finance
Read more about this program on the institution's website
Program Description
Lincoln's Banking and Finance degree is aimed at those who aspire to a career in the financial sector in roles such as securities analyst, financial or investment manager, or as a private, commercial or investment banker.
During this course, students are encouraged to learn about how the economy works, how decisions are made in banking and finance and how financial systems and capital markets operate in an international context. They are invited to explore how government policies influence the overall stock market index, how corporate actions affect stock prices and how private and corporate wealth is created.
Many academics teaching Banking and Finance at Lincoln have the knowledge and practical expertise gained from experience in the sector, which gives students the opportunity to learn about real-world scenarios.
Students can learn the foundations of economic principles, accounting and finance, and business data analysis before progressing to more advanced financial and banking management. Final year students can choose from optional modules in order to focus on areas of particular interest.
Contact Hours and Reading for a Degree
Students on this programme learn from academic staff who are often engaged in world-leading or internationally excellent research or professional practice. Contact time can be in workshops, practical sessions, seminars or lectures and may vary from module to module and from academic year to year. Tutorial sessions and project supervision can take the form of one-to-one engagement or small group sessions. Some courses offer the opportunity to take part in external visits and fieldwork.
It is still the case that students read for a degree and this means that in addition to scheduled contact hours, students are required to engage in an independent study. This allows you to read around a subject and to prepare for lectures and seminars through wider reading, or to complete follow up tasks such as assignments or revision. As a general guide, the amount of independent study required by students at the University of Lincoln is that for every hour in class you are expected to spend at least two to three hours in an independent study.
How You Are Assessed
A variety of assessment methods are utilised during this course, including essays, examinations, oral presentations and practicals.
In the first year, assessment is 32% coursework, 10% practical exams, and 58% written exams. In the second year, this increases to 50% coursework, 1% practical exams, and 49% written exams. In the third year, it is 45.5% coursework, 8.5% practical exams, and 46% written exams.
Features
Student Managed Investment Fund
The Lincoln International Business School has a new opportunity for our students across our finance and banking programmes. The business school has set up an investment fund for students to experience purchasing shares to create a portfolio, with the aim of achieving positive results through stock market analysis.
Students will be managing real money with the objective of positive returns whilst managing risk. Industry veteran and long-time lecturer Hao Quach will help support the students throughout, with many years of experience in all aspects of investment banking and 20 years teaching in multiple countries, Hao will use his experience to ensure the stability of the fund and provide guidance.
Student as Producer
Student as Producer is a model of teaching and learning that encourages academics and undergraduate students to collaborate on research activities. It is a programme committed to learning through doing.
The Student as Producer initiative was commended by the QAA in our 2012 review and is one of the teachings and learning features that makes the Lincoln experience unique.
Entry Requirements
GCE Advanced Levels: BCC
International Baccalaureate: 28 points overall
BTEC Extended Diploma: Distinction, Merit, Merit
Access to Higher Education Diploma: 45 Level 3 credits with a minimum of 104 UCAS Tariff points
Applicants will also need at least three GCSEs to include a grade 5 (B) in Maths, a 4 (C) in English and one further GCSE graded at 4 (C) or above. Equivalent Level 2 qualifications may be considered.
EU and International students whose first language is not English will require English Language IELTS 6.0 with no less than 5.5 in each element or equivalent http://www.lincoln.ac.uk/englishrequirements
The University accepts a wide range of qualifications as the basis for entry and will consider applicants who have a mix of qualifications.
We also consider applicants with extensive and relevant work experience and will give special individual consideration to those who do not meet the standard entry qualifications.
Last updated Mar 2020
About the School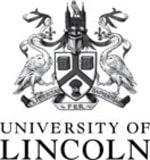 Since being opened by Queen Elizabeth II in 1996, the University of Lincoln has invested more than £300 million in its buildings and facilities.
Since being opened by Queen Elizabeth II in 1996, the University of Lincoln has invested more than £300 million in its buildings and facilities.
Read less