Bachelor in Automotive Engineering
Home ›
BSc ›
Bachelor in Automotive Engineering
Read more about this program on the school's website
Program Description
The vehicles of today are composed of intelligent systems connected to each other. There is a huge demand for lightweight vehicles that are able to communicate with their environment and this requires specialists who are willing to identify the limits in the field and push beyond them. The Automotive Engineering programme will teach you how to design, create, and test these vehicles. As an automotive engineer, you will collaborate on the development of innovative electric vehicles and the communication and navigation systems that operate in tandem with the vehicle and its environment. You will also work on creating sustainable, solar energy applications for heavy-duty vehicles.
The Automotive Engineering programme is a four-year English taught programme that focuses on a combination of theory, practice and project work. It leads to an international Bachelor of Science (BSc) degree. For the first two years, every student follows the same curriculum. Starting in the third academic year, you will be able to make curriculum choices based on your own interests. You will be allowed to choose your internship and your minor. If you spend 40 hours per week on the programme, you will definitely complete it successfully.
How many hours a week you will need to spend on your studies?
25 hours of lectures/classes
10 hours on projects/assignments
10 hours of self-study
How is the study programme organised?
Theory: 60%
Self-study: 25%
Practical work: 15%
First-year
The first year is primarily focused on orienting your studies and future profession. You are introduced to the automotive engineer's broad engineering domain and you establish an initial theoretical basis that will enable you to start working as an automotive engineer in the future. The lectures cover the theory, which you can immediately apply in practicals and projects. A sample of the subjects covered: motor dynamics, vehicle dynamics, mechanics and materials science. Mathematics is a common thread throughout your studies. We will help you with additional lectures should you require any help with mathematics.
Second Year
Starting in the second academic year, you will expand your automotive knowledge and engineering skills and you will increasingly gain insight into the connection between certain subjects. The thinking process becomes more abstract and projects become more complicated but challenge you to engage in creative, out-of-the-box thinking. You will do all this in collaboration with your fellow students. In addition to taking specific automotive subjects in the engineering domain, such as motor dynamics, vehicle dynamics, vehicle electrical engineering, materials science (light-weight structures are becoming increasingly more important), electrical drive trains and motor management systems, you will also take subjects such as mechanics, thermodynamics, electrical engineering and process control systems.
Subject knowledge gaps
Having completed a senior general secondary education (HAVO) or a pre-university education (VWO) programme, it is certainly possible for you to enrol in an automotive study programme, even without a great deal of previous technical experience. Yet, without sufficient knowledge of Mathematics B in particular, it is possible for you to experience knowledge gaps in the area of mathematics.
In this case, you have the option of taking a short course to help bring your mathematics skills up to par. You will find additional information on this topic here.
If you effectively follow the programme from the very beginning and you consistently keep up with the workload, you should virtually always be able to complete this programme without any major difficulties.
Mike / Pexels
Internship and graduation
In the first half of the third academic year, you will spend 20 weeks in an internship. This is the perfect opportunity for you to put into practice what you have learned during your study programme. You will be entering the job market! You will complete an internship in a company in the Netherlands or abroad. Naturally, we will help you with the selection of your internship.
In the second half of the third academic year of your bachelor programme Automotive Engineering, you will do your minor programme. All Fontys full-time bachelor's degree programmes consist of a major and a minor. The major is the core of the programme and provides the basic programme. The major Automotive engineering will prepare you for your future profession. The minor is an elective programme of one semester. As a full-time student, you can opt for a broadening Fontys minor in any study field or you choose for a deepening minor offered by Automotive Engineering, Electric Drive or Motorsport Engineering. The choice is yours. Even minors outside Fontys UAS and abroad are possible. With the minor, you give your study an extra boost.
Specialisations
In Semester 7, the first semester of the 4th year, the programme devotes attention to the spearheads of AutomotiveNL, the cluster organisation for the Dutch automotive industry, mobility sector and automotive education sector:
Smart mobility (traffic safety and vehicle systems, advanced driver assistance systems).
Future power trains (hybrid drives, electrical drives, motors with exhaust after-treatment systems).
In the 4th year of your bachelor programme in Automotive engineering, you will do your specialisation semester. Your programme will be composed of 30 credits divided as such:
10 credits for the APJ13/14 project in the field of Future Power Train or Smart Mobility
2 credits Automotive Manufacturing
2 credits Automotive Systems Engineering
4 credits Automotive Engine Systems 13
4 credits Automotive Electric Drive
4 credits Automotive Virtual Engineering
4 credits Automotive Vehicle Systems
The second semester of the 4th year, semester 8, will be your graduation internship period. Normally you will work and study in a company; for the conclusion of your graduation internship period, you will write a bachelor thesis. At the end of the programme, you will have achieved 240 credits which will lead to the allocation of the Bachelor of Science degree.
Admission Requirements
As a prospective bachelor's student, you must have a diploma of secondary education that is equivalent to Dutch standards. In order to be admitted to Fontys University of Applied Sciences students must be eligible for higher education through a diploma of secondary education / high school diploma with good results:
For students with the Dutch nationality (with the Dutch secondary school diploma): MBO-4-, HAVO- or VWO-diploma with mathematics and physics.
For students of other nationalities, who followed the British curriculum, the minimum requirements are:
BTEC Level 3 Extended Diploma with mathematics and physics or
General Certificate of Secondary Education in 4 subjects with marks ranging from A-C, plus a General Certificate of Education with 2 subjects at Advanced Subsidiary level (6 different subjects in total). Mathematics and physics. Must be taken at Advanced Subsidiary level.
For students who are in possession of an International Baccalaureate diploma (with mathematics and physics): we accept both SL and HL results.
For students with other secondary education/high school diplomas: As soon as your application is visible in Studielink we will contact you by e-mail and ask you to send us your documents for the diploma assessment.
Language requirements
For the English taught programmes, the minimum English language proficiency required is explained below:
IELTS: 6.0 (academic level)
TOEFL paper: 550
TOEFL computer: 213
TOEFL internet: 80
TOEIC*: 670
Cambridge ESOL: FCE-C (scale 169-172)
Exemptions
Some applicants can be exempted from submitting the language proficiency test results:
Applicants who have a Dutch MBO-4, HAVO- or VWO-diploma.
Applicants who have a diploma of secondary education in a country listed in the diploma list drawn up on behalf of the associates of institutions of higher education, as published on the website of the Code of Conduct.
Applicants who have followed at least two years of their previous education in English.
Last updated May 2020
About the School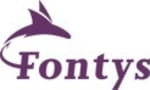 Fontys provides education and research. As a broad-based university, we are the largest public knowledge institute in the southern Netherlands.
Fontys provides education and research. As a broad-based university, we are the largest public knowledge institute in the southern Netherlands.
Read less