Read more about this program on the institution's website
Program Description
The Course
The BA (Hons) Architecture explores multiple approaches and design practices and aims to assist students in discovering their own voice as a designer. Much of the assessment is through project-based assignments, integrating theoretical, technical and design work. Students are supported in developing written papers, technical studies and design proposals in the studio environment.
Learning and teaching in the studio are informed by current research and the School promotes the exploration of drawing as a tool of observation, analysis, and communication across a range of techniques from hand sketching to sophisticated computer representations. The School's computer-aided design and workshop facilities allow students the opportunity to explore and communicate design using the most up-to-date techniques, both real and virtual.
Professional standards of exhibition presentation are fostered by the course's association with the School's Design for Exhibition and Museums course. The evolution of their sketchbook and portfolio can help students to reflect on their personal and professional development.
This programme is delivered at both Brayford Pool Campus, Lincoln and the School of Higher and Professional Education (SHAPE), Vocational Training Council (VTC) in Hong Kong.
For further information please see the SHAPE website:
http://www.shape.edu.hk/programme.php?id=137519
Although this programme is not validated by the Royal Institute of British Architects (RIBA) or prescribed by the Architects Registration Board (ARB) for exemption from Part 1 of the examination in Architecture in the UK, the BA (Hons) Architecture aims to provide a framework for developing students into enabling, coordinating and integrating designers, rather than a specialist; widely educated persons skilled in both architectural design and architectural technology.
The Level 6 programme delivered in Hong Kong is accredited by the Hong Kong Council for Accreditation of Academic and Vocational Qualifications.
Accreditations
The Level 6 programme delivered in Hong Kong is accredited by the Hong Kong Council for Accreditation of Academic and Vocational Qualifications.
How You Study
In the first year, the undergraduate programme contains intensive programmes of study and project work designed to equip students with basic skills and to encourage individual exploration and co-operative working. Workshops in communication skills are linked to relevant modules introducing graphic, photographic, computing, model-making and verbal presentation techniques.
Team working aims to encourage the sharing of skills and experience and seeks to prepare students to make effective use of the studio learning culture. Project-based learning and assessment are designed to provide a platform for problem-solving, research and independent learning at all levels.
In the second year, the design, technology, and environment, cultural context and communication aspects of the programmes at level one are built upon with the aim of consolidating principles and developing strong skills and knowledge base for more independent study in architectural design and career development in a professional portfolio of work.
In the third year, independent study is central to the student experience and students have the opportunity to utilize skills developed in cultural, design and architectural technology aspects. Students are located in one of several design studios offering a range of design philosophies or methodologies.
A range of teaching techniques is used throughout the School, including Project-based learning, Tutorials, Critiques, Portfolio reviews, Lectures, Seminars, Visits, Workshops, and Demonstrations.
Contact Hours and Independent Study
Contact hours may vary for each year of your degree. However, remember that you are engaging in a full-time degree; so, at the very least, you should expect to undertake a minimum of 37 hours of study each week during term time and you may undertake assignments outside of term time. The composition and delivery for the course break down differently for each module and may include lectures, seminars, workshops, independent study, practicals, work placements, research and one-to-one learning.
The university-level study involves a significant proportion of independent study, exploring the material covered in lectures and seminars. As a general guide, for every hour in class students are expected to spend two-three hours in an independent study.
Additional Costs
For each course, you may find that there are additional costs. These may be with regard to the specific clothing, materials or equipment required, depending on your course. Some courses provide opportunities for you to undertake fieldwork or field trips. Where these are compulsory, the cost for the travel, accommodation and your meals may be covered by the University and so is included in your fee. Where these are optional you will normally (unless stated otherwise) be required to pay your own transportation, accommodation, and meal costs.
With regards to textbooks, the University provides students who enrol with a comprehensive reading list and you will find that our extensive library holds either material or virtual versions of the core texts that you are required to read. However, you may prefer to purchase some of these for yourself and you will be responsible for this cost.
Features
Student as Producer
Student as Producer is a model of teaching and learning that encourages academics and undergraduate students to collaborate on research activities. It is a programme committed to learning through doing.
The Student as Producer initiative was commended by the QAA in our 2012 review and is one of the teachings and learning features that makes the Lincoln experience unique.
Entry Requirements
Entry requirements are available on request, please contact the University.
Last updated May 2020
About the School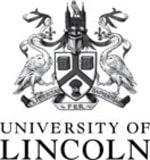 Since being opened by Queen Elizabeth II in 1996, the University of Lincoln has invested more than £300 million in its buildings and facilities.
Since being opened by Queen Elizabeth II in 1996, the University of Lincoln has invested more than £300 million in its buildings and facilities.
Read less