Bachelor in Architectural Engineering
Program Description
Vision
Students will gain engineering skills through their studying journey with us, so the students will go through improve their engineering skills, creativity, innovation, management and how to be committed to the professional ethics in order to be able to find the ideal solutions for the engineering problems that face the society and industries in all professional fields after the graduation, and so we achieved the goal of generating a generation of engineers who can build our future sustainable developed communities.
The engineering faculty has invested all abilities and resources to attract highly qualified Academics and technicians in order to upgrade the engineering teaching process and give updated scientific information.
The reason of the faculty attention to students is that they are the real wealth for developing nations also they are the intellectual brains to invest in and they, therefore, considered the sources of building the foundations of a better future, in addition, to push the wheel of development and renaissance forward in all fields.
Students have to do optimal efforts in order to gain the maximum knowledge from the highly qualified experts who will be with you in all your studying time.
Mission
Aqaba port will play a key role in the bright future aspirations of the Jordanian Hashemite Kingdom, which will lead Aqaba to occupy a distinct and leading regional place in the field of trade, economy, technology and culture, this growth will positively reflect in the next progress and well-being of generations. Therefore, the Faculty of Engineering is looking forward to:
Achieve distinguished place in all college specialization, disciplines, teaching, and researching, to make it from the elites first among Arab countries and worldwide later.

Distinguishing includes, but not limited to the following:

First: high efficiency in teaching, including the level of faculty academic staff and curriculum, auditorium, laboratories, computers, and training …etc.
Second: acceptance and care of students instruct them and follow up the development of the academic and applied levels.
Third: follow-up the graduate students in the vocational and career biographies.

Develop a strong relationship with the local community and across the kingdom of Jordan, in order to achieve aspirations in accordance with the Ministry of Higher Education regulations.
Program Learning Outcomes
Engineering Knowledge:

An ability to gain and apply knowledge of mathematics, science, engineering fundamentals and an engineering specialization to solve complex engineering problems.

Problem Analysis:

An ability to identify, formulate, research literature and analyze complex engineering problems reaching substantiated conclusions using first principles of mathematics, natural sciences, and engineering sciences.

Design / Development of Solutions:

An ability to design solutions for complex engineering problems and design systems, components or processes that meet specified needs with appropriate consideration for public health and safety, cultural, societal, and environmental considerations.

Investigation:

An ability to investigate complex engineering problems in a methodical way including literature survey, design and conduct of experiments, analysis, and interpretation of experimental data, and synthesis of information to derive valid conclusions.

Modern Tool Usage:

An ability to create, select and apply appropriate techniques, resources, and modern engineering and IT tools, including prediction and modeling in complex engineering activities, with an understanding of the limitations.

The Engineer and Society:

An ability to apply to reason informed by contextual knowledge to assess societal, health, safety, legal and cultural issues and the consequent responsibilities relevant to professional engineering practice and solution to complex engineering problems.

Environment and Sustainability:

An ability to understand the impact of professional engineering solutions in societal and environmental contexts and demonstrate knowledge of and need for sustainable development.

Ethics:

Apply ethical principles and commit to professional ethics and responsibilities and norms of engineering practice.

Individual and Teamwork:

An ability to work effectively, as an individual or in a team, on multifaceted and /or multidisciplinary settings.

Communication:

An ability to communicate effectively, orally as well as in writing, on complex engineering activities with the engineering community and with society at large, such as being able to comprehend and write effective reports and design documentation, make effective presentations, and give and receive clear instructions.

Project Management:

An ability to demonstrate management skills and apply engineering principles to one's own work, as a member and/or leader in a team, to manage projects in a multidisciplinary environment.
Program Learning Objectives
College of Engineering seeks to achieve the following key objectives:
PLO1 - Graduating qualified, a responsible and professional national generation ready to handle their liabilities in areas of engineering technology.

PLO2 - Graduating a generation that is capable to become leaders for working groups, engineering projects, organizations and seaports working in a team spirit.

PLO3 - Participation with the responsible authorities of Aqaba port in the planning and implementation of expansion, development, permanent changing and improvement projects that will occur on the port over the coming decades.

PLO4 - Seeking to propose real and up-to-date courses and researches to provide successful solutions in the areas of engineering, technology, and marine sciences which positively reflect on the set plans to develop the port of Aqaba in particular, and the developing of the Hashemite Kingdom of Jordan in general.

PLO5 - Enabling the graduates to implement the development plans in the Arab countries and other countries where they

will be working.

PLO6 - Educating students during their studies on the virtuous Arab values and morals, respecting time, be dedicated to work and accomplish the tasks entrusted to them in a proper, highest and professional level, inspire the spirit of mutual respect between students, staff, the university administration, and community.

PLO7 - That graduates shall gain strong scientific knowledge, which will enable them to continue their higher studies in prestigious universities in the world.

PLO8 - Communicating and cooperating with the Jordanian, regional and international universities.
Duration of study
The average study duration for regular full-time students is five years, and a maximum of eight years (as instructed by granting bachelor's degrees). And the student has to finish (165) credit hours successfully to have a bachelor in architectural engineering. In civil engineering student has to accomplish (163) credit hours successfully to gain bachelor degree.
Last updated Apr 2019
About the School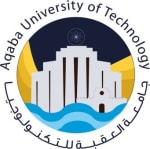 AUT is the first private university in the south of Jordan with an ambitious vision to be a distinguished university that catches the eyes of students and a favorite choice for students from Jordan an ... Read More
AUT is the first private university in the south of Jordan with an ambitious vision to be a distinguished university that catches the eyes of students and a favorite choice for students from Jordan and the region. The university is situated about fifteen kilometers to the south of the city of Aqaba on the hills, overlooking the Gulf of Aqaba on a huge land of five hundred Km2.
Read less