Program Description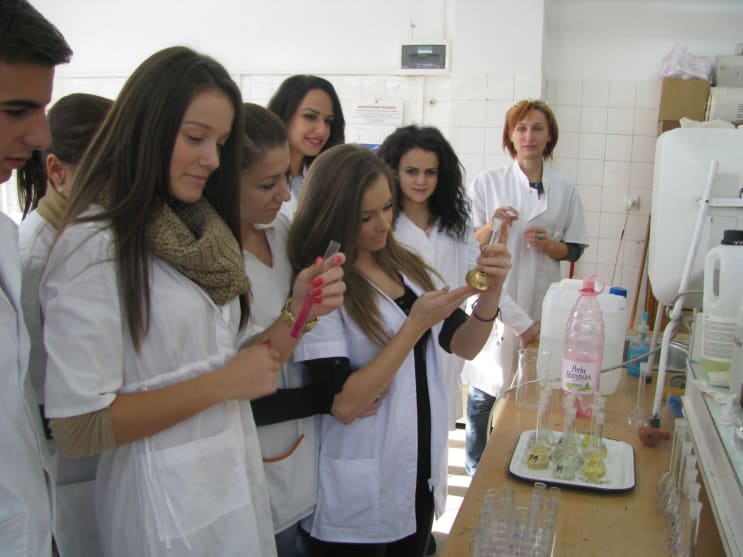 The training objectives specific to the specialization Agriculture are generated by the fulfillment and implementation of the following three objectives:
Cognitive objectives
Knowledge of biotic and abiotic factors which determine crop production
Knowledge of the anatomy, morphology and biology of plants in the agricultural ecosystem
Knowledge of biochemistry, genetics and plant physiology
Knowledge of laws governing the agricultural ecosystem
Knowledge of the land's natural features and of the results of human activities, as well as their principles of transformation
Applied objectives
Knowledge of the elements of protection and improvement of natural resources in agriculture
Knowledge to improve the health of plants and plant products
Knowledge of the energy base and equipment used in agriculture
Knowledge of agricultural plant cultivation technology
Knowledge of the methods of plan and map elaboration and use
Communicational and relational objectives
Knowledge of economic laws specific of agricultural production
Knowledge of modern methods of farm management
Knowledge of management processes, organization of agricultural production and product marketing
Accounting, financial, and legal knowledge applicable to agriculture, etc
Knowledge of aspects pertaining to the contractual relationships between parties and developing communication and negotiation skills with beneficiaries
Psycho-pedagogical training of teaching staff specialised in the domain of agriculture.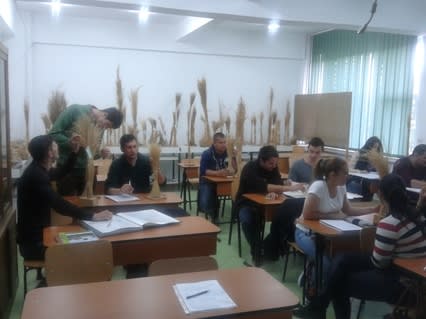 Specific competences
Mastering, understanding basic concepts, theories and methods in the field and area of specialisation; using them appropriately in professional communication.
Using the knowledge in the field to explain and interpret various types of concepts, situations, processes, projects, etc. associated to the domain.
Applying basic principles and methods for solving problems / well-defined situations typical of the domain, in conditions of qualified assistance.
Using standard assessment criteria and methods in an appropriate manner to assess the quality, merits and limitations of certain processes, programmes, projects, concepts, methods and theories;
Elaborating professional projects by using established principles and methods in the field;
Describing the scientific, theoretical and practical principles underpinning the development and application of technologies for sustainable agricultural production.
Explaining the need of using different technological links correlated with environmental factors and crop requirements; explaining and interpreting the interrelations between adopted farming systems and the environment.
Applying methods, techniques and procedures appropriate for customizing and optimizing technological processes of sustainable agricultural production.
Qualitative and quantitative analysis of the effects of applied technologies (physico-chemical analyses of the yields obtained; physical, chemical and biological analyses of environmental aspects which may be affected by the applied agricultural technologies; using specific methods for assessing the impact of applied technologies upon biodiversity).
Developing sustainable technological solutions for conventional farming systems; designing alternative production systems (organic farming) and new technologies for particular cases (sloping lands, sandy soils, soils with a temporary moisture surplus, etc.)
Developing and applying cost-effective production technologies and with a positive environmental and social impact, according to specific environmental conditions.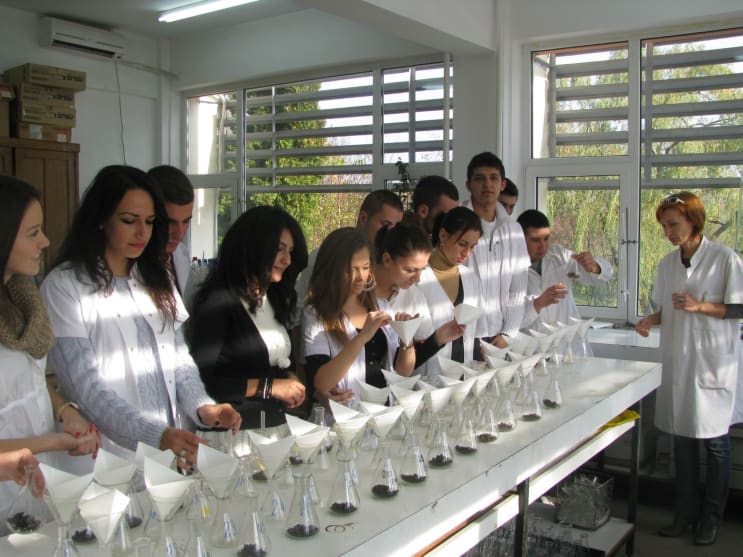 Structure of disciplines
Biophysics and agrometeorology, Chemistry, Biochemistry, Botany, Agrotechnics, Agrochemistry, Genetics, Sil science, Ecology and environmental protection, Plant physiology, Microbiology
Topography and technical drawing, Land improvement
Energy base and agricultural machines, Motor vehicle driving
Grassland and forage crop culture, Phytotechnics, Culture irrigation, Legume culture, Viticulture, Pomiculture, Animal science and animal nutrition, Plant improvement and seed production, Phytopathology, Entomology
Informatics, Mathematics, Experimental technique
Medicinal plants, Legume culture, Viticulture, Pomiculture
Marketing, Management, Rural economy
Rural economy, Accounting, Financing and crediting, Law and agricultural legislation
Documents necessary to enrol
(translated into English by a licensed translator):
Diploma of Baccalaureate
Transcript of Record
Certificate of linguistic competence (English, Level B2)
Identity Paper (copy)
Birth Certificate
Medical record stating that the candidate can attend higher education courses
Photo of the candidate The best variant for sending these documents:
Online, through Admission Process
Last updated Mar 2018
About the School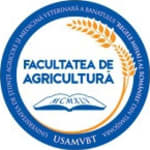 The Banat's University of Agricultural Sciences and Veterinary Medicine "King Michael I of Romania" from Timi?oara (BUASVM) is an institution specialized in agronomical and veterinary higher education ... Read More
The Banat's University of Agricultural Sciences and Veterinary Medicine "King Michael I of Romania" from Timi?oara (BUASVM) is an institution specialized in agronomical and veterinary higher education, with a national and European span.
Read less