Program Description
Bachelor in Accounting
The Redlands Accounting program differs from programs in many business schools because we believe that a rigorous, liberal arts education is the most effective foundation for a career in professional accounting. While our students do acquire the specific business and accounting knowledge necessary to pass professional examinations and join the accounting profession, we are most proud of the development of their intellectual and analytical capabilities, interpersonal and communication skills and their commitments to integrity, self-motivation and lifelong learning.
Students work very closely with the faculty, all of whom have extensive professional experience in large and small CPA firms and corporations to add to their academic backgrounds. Small classes, many with less than 20, mean that all students are active participants at every class meeting. Students frequently meet with professors outside of class to discuss concepts, for help with resumes or interview skills, to identify and apply for internships and to plan their careers. Each student will have one-on-one study experiences as they complete at least one independent study, capstone or honors project.
Most accounting majors are involved in extracurricular activities such as sports, clubs or part-time internships during the school year. Some of these will likely have a strongly topical focus. The Redlands Accounting Society, to which all majors belong, brings in a dozen or more speakers each year. The Redlands Student Investment Fund, open to all students, manages a portion of the University's endowment, presenting and making decisions about potential investments. Some students prepare tax returns for local residents through our VITA program; others advance financial literacy in the community. Students are encouraged to plan ahead so they can study abroad for a semester.
Accounting is a demanding major. Many of our graduates complete 150 college units and pass the CPA exam, a challenging, multi-part nationwide exam, shortly after graduation, and go on to obtain the professional experience necessary to become certified public accountants. Others acquire professional certifications such as the CIA or CMA. To meet these goals, students must be dedicated to mastering a vast and ever-changing set of professional standards, at the same time as they develop core intellectual, interpersonal and moral capabilities.
The Major
The accounting major provides an opportunity to extend academic skills developed in the Liberal Arts Foundation to prepare for a specific professional career. Accounting coursework emphasizes critical analysis, problem-solving, reasoning and communication. Internet research, writing and presentation skills are developed across the program.
The accounting major covers financial accounting for external reports, managerial accounting for internal decisions, auditing for assurance services and tax for regulatory accounting. Completion of the accounting major lays the foundation for obtaining professional designations such as Certified Public Accountant and Certified Management Accountant. In addition to preparing students for entry into the accounting profession, the accounting major also provides a foundation for pursuing careers in finance, investments, management, FBI and the law.
Accounting is presented as a process of developing and reporting economic and financial information for a wide range of business, not-for-profit and government entities. The usefulness of accounting information is illustrated and its interpretation is stressed.
Accounting coursework usually begins in the sophomore year but anticipates completion of several introductory related field courses. Students considering an accounting major should consult an accounting faculty member early in their Redlands careers because completion of the major requires careful planning, especially if a student plans a semester abroad. The optimal time for a semester abroad is during the sophomore year. Potential transfer students should contact an accounting faculty member as special planning might be necessary.
The Minor
A minor in accounting can provide a foundation for careers in general business, investment management and finance. Students who choose to minor in accounting must complete the following accounting courses: ACCT 210, 211, 220, 310, 315 and one additional accounting course at the 300 or 400 level.
Bachelor of Science Requirements
Program classes may be taken toward the major upon completion of introductory field courses with a 2.0 or higher G.P.A. in each course. Students entering the major are expected to have a 2.7 or higher cumulative G.P.A. on a 4.0 scale. Transfer students are expected to have a 2.7 average from their previous school(s). A 2.0 in each prerequisite course also is required. Course substitutions, if granted, require written approval from the program director.
Introductory Related Field Courses Note that these courses satisfy Liberal Arts Foundation requirements.
ECON 250 Principles of Microeconomics (SE)
ECON 251 Principles of Macroeconomics (SE)
MATH 121 Calculus I (MS2)

Note: MATH 121 is not required but is expected by high-quality graduate programs in accounting and business

PSYC 100, SOAN 100 or SOAN 102 recommended to fulfill HB requirement
Advanced Related Field Requirements
ECON 200, MATH 111 or another approved statistics course
BUS 421 Investments or BUS 420 Corporate Finance
ECON 350 Intermediate Microeconomics or another individually approved advanced economics course. Additional advanced economics courses are strongly recommended.
Accounting Courses
ACCT 210 Principles of Financial Accounting and Reporting
ACCT 211 Financial Accounting Process
ACCT 220 Principles of Managerial Accounting
ACCT 240 Business Law
ACCT 310–320 Intermediate Accounting I, II
ACCT 315 Advanced Managerial Accounting
ACCT 400–401 Financial Reporting Theory I, II
ACCT 410 Auditing
ACCT 411 Accounting Information Systems
ACCT 415 Tax Accounting
ACCT 421 Governmental and Not-for-Profit Accounting
ACCT 440 Financial and Business Reporting Analysis
Last updated Jan 2018
About the School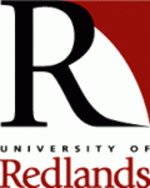 Where your dreams become aspirations and your aspirations become achievements—that is the Redlands experience. Since our founding in 1907, we haven't wavered from our promise: a transformative educati ... Read More
Where your dreams become aspirations and your aspirations become achievements—that is the Redlands experience. Since our founding in 1907, we haven't wavered from our promise: a transformative education in an environment of academic rigor and personal responsibility, where you can blend what you learn in the classroom with life skills that will help you affect positive change in the world...
Read less