Bachelor in Accountancy and Finance
Read more about this program on the school's website
Program Description
Lincoln's Accountancy and Finance degree aims to equip students with vocationally relevant and academically-rigorous education in a programme which also offers the opportunity for exemptions from a number of professional accountancy bodies. The programme provides the chance to develop practical and theoretical skills in both the nature and mechanics of financial information.
This course provides students with the opportunity to develop the critical-thinking skills, knowledge and problem-solving abilities that are needed by senior leaders and decision-makers in business. The ability to reflect critically on their role, both as private individuals and as members of society is also considered.
Accreditations
The course provides exemptions from elements of examination for the following:
Association of Chartered Certified Accountants (ACCA)
Chartered Institute of Management Accountants (CIMA)
Institute of Chartered Accountants in England and Wales (ICAEW)
Association of International Accountants (AIA).
Depending on the exemptions sought, students may be required to undertake specific modules. Other exemptions are achieved upon completion of the course.
How You Study
In addition to an introduction to accountancy and finance, the first year introduces students to key elements of a business. The second year builds on this foundation with financial accountancy, management accountancy, financial management and international economics. In addition to a specialist subject may be selected from options such as audit and assurance, contemporary issues for banking, international banking and development, or financial markets and institutions. The opportunity to develop skills in SAGE accounting are embedded within the programme during the second year.
In the final year, students have the opportunity to examine financial accountancy, financial management and management accountancy at an advanced level and can tailor their degree by selecting from a range of options aligned to individual interests and career ambitions.
Optional final year modules can include Taxation, Personal Financial Planning, Financial Strategy, Private Banking and Wealth Management and Behavioural Finance and Economics.
In addition, there is the opportunity for all full-time students on this course to take a year-long work placement after the second year. The university will support students with their applications for placements. Work placement can allow students to gain valuable experience and apply their learning in practice. More details regarding the potential costs associated with these placements are outlined in the Features tab.
Contact Hours and Reading for a Degree
Students on this programme learn from academic staff who are often engaged in world-leading or internationally excellent research or professional practice. Contact time can be in workshops, practical sessions, seminars or lectures and may vary from module to module and from academic year to year. Tutorial sessions and project supervision can take the form of one-to-one engagement or small group sessions. Some courses offer the opportunity to take part in external visits and fieldwork.
It is still the case that students read for a degree and this means that in addition to scheduled contact hours, students are required to engage in an independent study. This allows you to read around a subject and to prepare for lectures and seminars through wider reading, or to complete follow up tasks such as assignments or revision. As a general guide, the amount of independent study required by students at the University of Lincoln is that for every hour in class you are expected to spend at least two to three hours in an independent study.
How You Are Assessed
The way students are assessed on this course may vary for each module. Examples of assessment methods that are used include coursework, such as written assignments, reports or dissertations; practical exams, such as presentations, performances or observations; and written exams, such as formal examinations or in-class tests. The weighting given to each assessment method may vary across each academic year. Overall there is a strong emphasis on written examinations, to meet the requirements of the Professional Accountancy Bodies. The University of Lincoln's policy is to ensure that staff return assessments to students promptly.
Features
At Lincoln International Business School, we take an international perspective and our research informs teaching on all of our courses. We carry out research with businesses, government and not-for-profit organisations to deepen knowledge and understanding in order to make a tangible difference to industry and society. Areas of research expertise include marketing, supply chain management, entrepreneurship, organisational studies, developing communities and economic development.
Student Managed Investment Fund
The Lincoln International Business School has a new opportunity for our students across our finance and banking programmes. The business school has set up an investment fund for students to experience purchasing shares to create a portfolio, with the aim of achieving positive results through stock market analysis.
Entry Requirements
GCE Advanced Levels: BBC
International Baccalaureate: 29 points overall
BTEC Extended Diploma: Distinction, Merit, Merit
Access to Higher Education Diploma: 45 Level 3 credits with a minimum of 112 UCAS Tariff points
Applicants will also need at least three GCSEs at grade 4 (C) or above, which must include English and Maths. Equivalent Level 2 qualifications may be considered.
EU and International students whose first language is not English will require English Language IELTS 6.0 with no less than 5.5 in each element or equivalent http://www.lincoln.ac.uk/englishrequirements
The University accepts a wide range of qualifications as the basis for entry and will consider applicants who have a mix of qualifications.
If you would like further information about entry requirements or would like to discuss whether the qualifications you are currently studying are acceptable, please contact the Admissions team on 01522 886097, or email admissions@lincoln.ac.uk
Last updated Mar 2020
About the School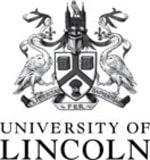 Since being opened by Queen Elizabeth II in 1996, the University of Lincoln has invested more than £300 million in its buildings and facilities.
Since being opened by Queen Elizabeth II in 1996, the University of Lincoln has invested more than £300 million in its buildings and facilities.
Read less