Bachelor & Diploma in Architecture
Read more about this program on the institution's website
Program Description
The School of Architecture, Engineering, Land and Environmental Sciences, is characterized by a multidisciplinary scientific structure. In particular, the Department of Architecture, Land and Environmental Sciences, contains the programs of Architecture, MA in Digital Video Production, Master in Landscape Architecture, as well the Msc. in Environmental Impact Assessment and Sustainability Management. The co-existence of these four scientific disciplines demonstrates the specific character of the Department, which is its multidisciplinary structure. Despite the fact that each one of these discrete disciplines keeps its scientific autonomy, certain synergies exist between them, for two basic reasons. Educationally for their cognitive cross enrichment, whereas technically for source saving.
The Program in Architecture offers a Bachelor's Degree after four years of full-time studies and a Diploma in Architecture after five years of full-time studies.
The Program in Architecture acknowledges the significant social role and responsibility of architectural practice for the study and development of space, both public and private. In this respect, each student is considered as a distinct personality, freely open to a system of values and abilities, concerning their aesthetic development, imagination, intuition, ethos, and consistency. At the same time, it provokes and activates students' involvement and continuous participation in a reflective process that transforms their thinking, and incorporates a critical approach in their creative evolution. Furthermore, it explores and utilizes the heterogeneity of its highly qualified teaching faculty, as an educational tool, in order to formulate and establish a wide field of multiple approaches to architecture. Through systematic research in all aspects of architecture, and within the overall framework of university education, it combines the broader humanistic values, with the development of the necessary theoretical and technical skills for the professional life of its students.
Methodologically, the Program explores architectural design by systematically promoting a teaching system, adaptable to the characteristics and interests of each individual student. This essentially experimental process equips students with both a unique comprehension of architecture, as well as the necessary means and skills of personal expression both during their studies and upon their graduation.
Furthermore, and far from being a static system, the Program in Architecture is a dynamic framework, open to the internationally developing architectural dialogue. By addressing both the local and global substance of architecture, it aspires to act as an intellectual and cultural hub for the city of Pafos, building on the one hand on its own organization and activities, as well as on developing strong synergies with the city, its people and its institutions. At the same time, it gradually, but systematically, establishes connections with its wider context in Cyprus, the Mediterranean, and globally, through student and teacher exchanges, research programs, exhibitions, workshops, and conferences, but also through the thematics of its courses.
Career Prospects
The Bachelor and Diploma in Architecture fulfill the academic and professional requirements set by:
The EU Directive 85/384/EC for architects and the new Directive 2005/36/EC about the recognition of the Professional Qualifications (which is a law of the EU and binds its members since 2007).

The recommendations of UIA (Union International of Architects) about the skills architects must have to practice as architects.

The local market of Cyprus and the conditions of accession to the profession as they are indicated by the Technical Chamber of Cyprus.
Based on the above described institutional regulations, the Programme offers a Bachelor of Architecture after four years of study, and a Diploma in Architecture, after an additional year of study. The Bachelor of Architecture degree does not lead to professional accreditation. Students also need to complete a Diploma in Architecture degree to become eligible for professional accreditation.
Upon completion of the 5-year program, graduates of Architecture must acquire a minimum one year of professional practice and fulfill the requirements set by the Cyprus Technical Chamber in order to become registered architects with full professional accreditation.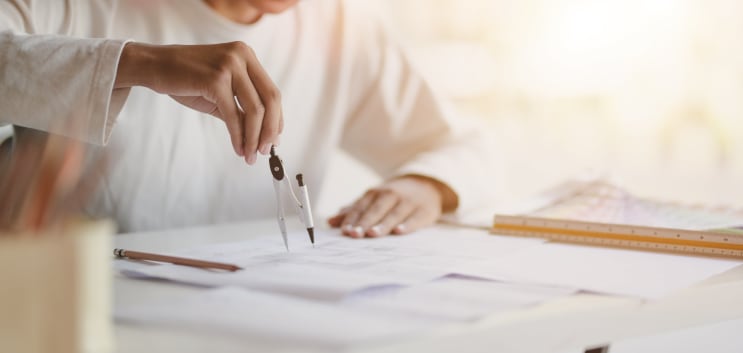 Program Structure
Degree Requirements
The Bachelor of Architecture is a full-time four-year course that comprises a total of 240 ECTS units. The units are distributed evenly to 8 semesters, 30 ECTS units each. The Diploma in Architecture is an additional full-time one-year course that consists of 60 ECTS units. The duration of each semester is 13 weeks.
Bachelor of Architecture
The Bachelor of Architecture is a four-year course that provides students with the skills and knowledge necessary to practice in the architectural profession and to be successful in the design of the built environment. The main aim of the Bachelor of Architecture program is to provide students with a thorough foundation of the many aspects that make up the discipline of architecture and equip them with knowledge, critical thinking, and cognitive independence for successful careers. The course places a high priority on the integration of theory and practice and balances the aesthetic with the functional and the humanistic with technological aspects of the profession. The program is centered on a series of design studios for all four years, and it covers a wide spectrum of topics in history and theory of architecture, advanced architectural design, restoration and preservation, environmental design, technology, means of representation, humanities and cultural issues, environmental sciences, management, and professional studies.
Diploma in Architecture
The Diploma in the Architecture program, an additional one-year course, is a focused, professional degree that qualifies graduates to pursue licensure with the Cyprus Technical Chamber as registered architects. The program allows students to select a particular area of specialization such as Advanced Architectural Design, Landscape Urbanism, Bioclimatic Architecture and Sustainable Development, Conservation-Rehabilitation of Historic Buildings, and sites. Students get training in research by completing a studio-based design thesis. The goal of a program, structured such as this, is the education and not the instruction of the architect. Learning methods include lectures, seminars, studio, tutorials, project work, and independent study. Each semester is structured around the main component of the program, namely the design studio, and complemented by courses on history and theory, technology, management, and professional studies.
Schedule
The Course Structure of the Bachelor and Diploma in Architecture is as following:
Semester 1 Total
ARCH AS101

Architecture Studio 1: The fundamentals of architecture

ARCH HI101

History 1: History of Architecture and Art (antiquity)

ARCH BT101

Building Technology 1: Structural Systems I

ARCH BT104

Building Technology: Materials and Methods of Construction

ARCH SV101

Spatial Visualization 1: Architectural Drawing

ARCH SV102

Spatial Visualization 2: Free-hand Drawing

ARCH SV103

Spatial Visualization 3: (Materials & Forms)
Semester 2 Total
ARCH AS102

Architecture Studio 2: The fundamentals of architecture

ARCH HI102

History 2: History of Architecture and Art (2nd-18th c.)

ARCH BT102

Building Technology 2: Construction Components

ARCH BT103

Building Technology 3: Structural Systems II

ARCH SV104

Spatial Visualization 4: Spatial Transformations

ARCH SV105

Spatial Visualization 5: Digital Means

ARCH SV106

Spatial Visualization 6: (Photography, Cinema, Set Design)
Semester 3 Total
ARCH AS203

Architecture Studio 3

ARCH BT205

Building Technology 5: Structural Mechanics

ARCH TS201

Technology Studio 1: Construction Systems

ARCH BT204

Building Technology 4: Building Services

ARCH SV207

Spatial Visualization 7: Digital Design

ARCH HI203

History 3: History of Architecture and Art in the 19th, and 20th century
Semester 4 Total
ARCH AS204

Architecture Studio 4: Urban Design

ARCH AS205

Architecture Studio 5

ARCH TH201

Theory 1: Theories of Architecture – Architecture, and Place

ARCH BT206

Building Technology 6: Building Physics

ARCH SR201

Seminar 1: Object and Space
Semester 5 Total
ARCH AS306

Architecture Studio 6: Restoration and Reuse of Historic Buildings

ARCH TH302

Theory 2: Theory of Conservation

ARCH HI304

History 4: Landscape Architecture

ARCH TS302

Technology Studio 2: Lightweight Structures (metal and wood)

ARCH SV308

Spatial Visualization 8: Computational Design
Semester 6 Total
ARCH AS307

Architecture Studio 7: Sustainable Architecture

ARCH SR302

Seminar 2: Bioclimatic Principles

ARCH AS308

Architecture Studio 8: Landscape Architecture

ARCH TS303

Technology Studio 3: Structural Design
Semester 7 Total
ARCH AS409

Architecture Studio 9

ARCH AS410

Architecture Studio 10: Urban Planning

ARCH SR403

Seminar 3: Urban Planning and Sustainable Development

ARCH EE401/

ARCH EE402

Elective 1: The Morphology of Theatrical Space/

Elective 2: Open Urban Spaces

ARCH TH403

Theory 3: Theory of Architecture
Semester 8 Total
ARCH AS411

Architecture Studio 11

ARCH DIs

Dissertation

ARCH SR404

Seminar 4: Research Methods for Architecture

ARCH SR405

Seminar 5: Principles of Real Estate and Theory of Property Valuation

ARCH EE403/

ARCH EE404

Elective 3: Issues on Architectural Design/

Elective 4: Aspects of Spatial Language
Semester 9 Total
ARCH AS512

Architecture Studio 12: Introduction to Design Thesis Studio

ARCH AS513

Architecture Studio 13:Thematic Architecture Studio

ARCH EE505/

ARCH EE506

Elective 5: Urban Sociology/

Elective 6: Space and the Architecture of Time

ARCH EE507/

ARCH EE508

Elective 7: Open Elective Any choice from other Schools/

Elective 8: Structure & Form

ARCH SR506

Seminar 6: Professional Practice
Semester 10 Total
ARCH DTh

Diploma Design Thesis

ARCH SR507

Seminar 7: Architectural Design Seminar

ARCH EE510/

ARCH EE509

Elective 10: Architecture and the Moving Image

Elective 9: Space and the Architecture of the Void
Last updated Jun 2020
About the School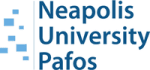 Neapolis University in Cyprus is a young yet dynamic, fast-growing university operating since 2010 in the heart of the charming town of Pafos, on the west coast of the island of Cyprus, offering under ... Read More
Neapolis University in Cyprus is a young yet dynamic, fast-growing university operating since 2010 in the heart of the charming town of Pafos, on the west coast of the island of Cyprus, offering undergraduate, graduate, and Ph.D. programs in both Greek and English. Enrolling at Neapolis University in Cyprus enters students into a high standard, stimulating, and enjoyable environment. The biggest advantage of Neapolis is the quality and dedication of its faculty, most of whom have considerable experience teaching and doing research in European and American Universities. Based on such faculty and on an ambitious strategy, it is quickly becoming one of the best private universities in Cyprus.
Read less