Program Description
With Physics Engineering Bachelor of Science (B.Sc.)
You want to go to things exactly to the bottom and bring breakthrough technologies, such as nanotechnology and laser technology or the latest sensor technologies along the way? You want the top of what is technically possible to achieve?
Then opt now for accredited degree in physics-engineering: Because that combines applied and engineering physics with electrical engineering, electronics, optics, chemistry, computer science and the Technical Management. And that's what you opened great prospects in the precision mechanics, optical, electronic, medical or data processing industry!
The accredited Bachelor of Science 7 semesters and is divided into three parts:
The basic course includes 2 very practical semester and gives you a solid scientific and technical basis of education.
The main study (. 3 until 6. Semester) has a modular structure and multidisciplinary. In addition to the compulsory study subjects you can choose depending on your personal strengths electives and additional modules from various fields. The choice area occupying more than a quarter of the entire course. In addition, here the so-called "social skills" taught that just needs a future executives as specialist skills!
In the main course you can choose between a total of 4 directions of modern physics-engineering:
Laser Technology / microsystems technology
Physical electronics / microsystems technology
Physical electronics / technical computer science
Laser Technology / Technical computer science
In the final Praxissemster you can prove and deepen your acquired during the course practical and theoretical knowledge "on the job" in industry and economy. During the placement du FINISH also within three months of your Bachelor's thesis. Thanks to our numerous industrial partners we can always provide a variety of internships and help you in finding the right place for you.
Optional semester abroad / internship
Of course you can complete or take a postgraduate Master's degree at a foreign university after the bachelor's degree and one semester abroad. Use for the well-developed network that we offer you here at the nta Isny. Click here for the International Office.
Modules of the basic study
1st Semester
Mathematics I
Experimental Physics I
Physics Laboratory I
chemistry
Electrical Engineering I
and electrical engineering exhibition
computer science 1
2. Semester
Mathematics II
Experimental Physics II
Physics Laboratory II
Chemistry lab
Electronics II
Electronics Lab
computer science II
Modules of the main study
3rd. 6 Semester - mandatory courses
electrodynamics
Application software I
Electronics I and Electronic Test
Electronics Lab I
thermodynamics
Application software II
Optoelectronics
Optoelectronics Laboratory I
Technical English
Lighting and illumination technology
Optical Communications
Optoelectronics Laboratory II
Renewable Energies
material sciences
Business Administration
Project Management
Quality Management
Business English
3rd. 6 Semester - Elective Modules
Optical Laboratory
Optical Engineering
Vacuum and clean room technology
Vacuum Technology Laboratory
Digital electronics
Digital electronics laboratory
object oriented programing
Laser Engineering I
Laser Laboratory I
Microsystems Technology
Micro system and nanotechnology laboratory I
Microprocessor Technology I
Microprocessor Technology Lab I
communication technology
Laser Engineering II
Laser Laboratory II
nanotechnologies
Micro system and Nanotechnology Laboratory II
Structure of Matter
Microprocessor Technology II
Microprocessor Technology Lab II Automation and Control Engineering
Automation and Control Engineering Laboratory
computer technology
media technology
Lasers in Medicine
Optics seminar
Optical Research Project Electronics Laboratory II
Electronics Seminar
Microsystems Technology and Nanotechnology Seminar electron optics
Elective Module
Semester 7:
Practical phase (outside the university) from 10 weeks At least 47 days of attendance
Bachelor work (R & D project) 3 months
Last updated Apr 2016
About the School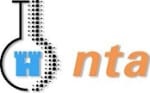 Exzellente Kontakte zu Partnernunternehmen der Industrie, eine persönliche Betreuung durch hochqualifizierte Dozenten, das praxisnahe Lernen in kleinen Gruppen, kurze Studienzeiten, in Deutschland ein ... Read More
Exzellente Kontakte zu Partnernunternehmen der Industrie, eine persönliche Betreuung durch hochqualifizierte Dozenten, das praxisnahe Lernen in kleinen Gruppen, kurze Studienzeiten, in Deutschland einzigartige Studiengänge und ein großes Freizeitgangebot in einem familiären Umfeld
Read less