Program Description
With Chemistry Bachelor of Science (B.Sc.)
Studies in Chemistry with emphasis General Chemistry or Food Chemistry and Environmental Analysis
manufacture chemical compounds and investigate their properties, develop new synthetic routes, compositions of materials and many other substances to improve - a Bachelor degree in Chemistry, you can in laboratories and production of chemical and pharmaceutical industry, in the food and beverage industry, in quality assurance and control of companies, are employed in public research and testing institutes, surveillance authorities in environmental protection and in many other areas. In studying chemistry you'll formed an all-rounder in science and will benefit from the practical approach of nta Isny: Because here you can practically carry even all experiments and learn so know all the devices with which you later in the company work going.
The accredited Bachelor of Science 7 semesters and is divided into three parts:
The basic study of the course Chemistry consists of two semesters and provides a general introduction to the fundamentals of science.
The main study (. 3 until 6. Semester) has a modular structure and multidisciplinary. It covers the areas of advanced inorganic, organic and physical chemistry and chemical engineering. In the main course you can decide between a focus on general chemistry or food chemistry and environmental analysis. In addition to the compulsory study subjects you can choose depending on your personal strengths electives and additional modules from various fields. In addition, here the so-called "social skills" taught that just needs a future executives as specialist skills!
In the final Praxissemster you can prove and deepen your acquired during the course practical and theoretical knowledge "on the job" in industry, research institutes and authorities. During the placement du FINISH also within three months of your Bachelor's thesis. Thanks to our numerous industrial partners we can always provide a variety of internships and help you in finding the right place for you.
Optional semester abroad / internship
Of course you can complete or take a postgraduate Master's degree at a foreign university after the bachelor's degree and one semester abroad. Use for the well-developed network that we offer you here at the nta Isny.
Modules of the basic study
Semester 1
Mathematics I
Experimental Physics I
General and Inorganic. Chemistry I
Analytical Chemistry I
Inorganic Chemistry Laboratory I
Technical English
Semester 2
Mathematics II
Experimental Physics II
General and Inorganic. Chemistry II
Analytical Chemistry II
Organic Chemistry I
Inorganic Chemistry Laboratory II
Documentation and presentation
Modules of the main study
Common modules (general chemistry and food chemistry and environmental analysis)
Semester 3: compulsory modules
Organic Chemistry II
Organic Chemistry Laboratory I
Analytical Chemistry III
Physical Chemistry I
Applied IT with exercises
Technical studies
Semester 4: compulsory modules
Organic Chemistry III
Instrument-based analytics
Natural Products Chemistry
Organic Chemistry Laboratory II
Physical Chemistry II
Physikal.-chem. Internship I
Environmental Analytical Grundpraktikum
Semester 4-6: Elective Modules
Botany and Hygiene
laser Physics
Biosciences
Analysis of food additives
Special Biosciences
biotechnology
Semester 7:
Practical phase (outside the university) from 10 weeks At least 47 days of attendance
Bachelor work (R & D project) 3 months
Focus: General Chemistry (compulsory modules)
Semester 5
Organic Chemistry IV
Organic chemistry lab III
Industrial Organic Chemistry
Organic chemical nomenclature
Molecular Modelling
Inorganic Chemistry III
Process technology with introduction
Basics of Business Administration and Economics
Semester 6
Organic Chemistry V
Organic chemistry lab IV
Inorganic Chemistry IV
Technology of the water and waste water
Physical Chemistry III
Physico-chem. Internship II
Radiochemistry
Focus: Food Chemistry and Environmental Analysis (compulsory modules)
Semester 5
Organic Chemistry IV
Industrial Organic Chemistry
Food Chemistry I
Food Chemistry Laboratory I
Food Technology I
Environmental and food law
Basics of Business Administration and Economics
Semester 6
Organic Chemistry V
Food Chemistry II
Food Chemistry Laboratory II
Technology of the water and waste water
Physical Chemistry III
Physico-chem. Internship II
Radiochemistry
Last updated Apr 2016
About the School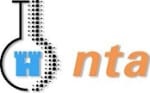 Exzellente Kontakte zu Partnernunternehmen der Industrie, eine persönliche Betreuung durch hochqualifizierte Dozenten, das praxisnahe Lernen in kleinen Gruppen, kurze Studienzeiten, in Deutschland ein ... Read More
Exzellente Kontakte zu Partnernunternehmen der Industrie, eine persönliche Betreuung durch hochqualifizierte Dozenten, das praxisnahe Lernen in kleinen Gruppen, kurze Studienzeiten, in Deutschland einzigartige Studiengänge und ein großes Freizeitgangebot in einem familiären Umfeld
Read less