Program Description
As a music major, you'll learn about music, its history, its cultural impact, and its performance practices. You'll need to select a concentration in either Applied Studies, Music History & Literature, Music Theory & Composition, or Sound Recording Technology. You should also seriously consider adding an academic minor to define your career path in addition to a BA in Music.
Our small setting adds up to big opportunities. Here, you're not just another talented musician trying to stand out from hundreds of others; you're a valued member of a family. When you first arrive on campus, we'll assign you a faculty mentor who will guide you until you graduate. You'll get to know our amazing, dedicated music professors. They are all distinguished performers who hold degrees from leading musical institutions. They will become personally invested in your success and open doors for you.
Performance opportunities abound. We offer choral ensembles, bands, a full symphony orchestra, chamber music groups, a pit orchestra and more. Many of these groups travel nationally and internationally to places like New York City, China, Germany, Rome, and New Zealand. In addition, you can't beat our facilities. The Freed Center for the Performing Arts and our beautiful Snyder Recital Hall in Presser Hall are both top-notch.
Let's face it, music is a specialized field. It takes a special blend of talent and opportunity to carve out a career. At ONU, you bring the talent and we provide the opportunity. We'll help you build a career doing what you love – making music!
Auditions and Awards
Show us what you've got! Substantial talent and academic awards (for music and non-music majors) are available through a successful audition.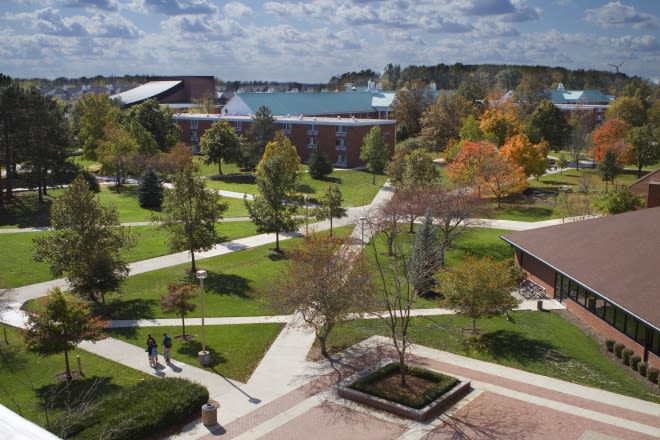 Find your musical home
Here you'll find a blend of tradition and innovation, a world-class faculty, supportive mentors and friends, and countless opportunities to perform, travel and excel.
Symphony Orchestra
University Singers
Jazz Ensemble
Pit Orchestra
Chamber Singers
Marching Band
Symphonic Band
Athletic Band
Brass Ensemble
Percussion Ensemble
Steel Drum Band
Composers Workshop Ensemble
Chamber Music
Pursue performance excellence
Find an array of ensembles--both auditioned and non-auditioned--that offer opportunities to perform, travel and grow as a musician.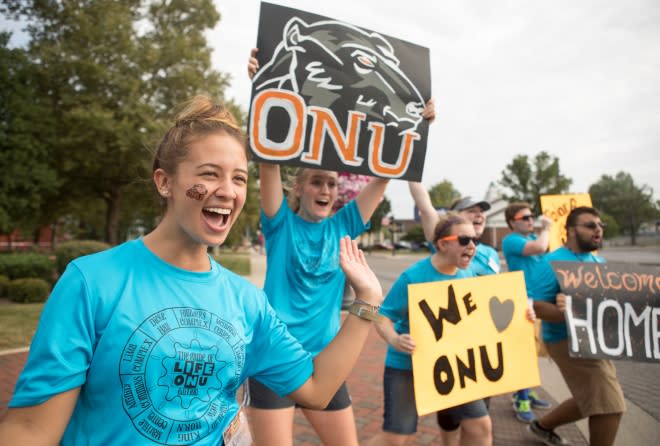 Student Organizations
Join student organizations for professional development, networking and the opportunity to socialize and travel. We offer a number of student organizations on campus. You are sure to find an organization that matches your future career interests.
Kappa Kappa Psi
Tau Beta Sigma
Phi Mu Alpha Sinfonia
Delta Omicron - Gamma Chi Chapter
Sigma Alpha Iota - Mu Chi Chapter
Omega/Ocmea At Ohio Northern
Learning Outcomes
Students in the music major will:
Demonstrate the performance skills required for artistic self-expression in at least one major performance area at levels appropriate for their degree program. Music students are expected to perform as soloists and ensemble members.
Demonstrate the knowledge and skills required to work as leaders and in collaboration on matters of musical interpretation and instruction. Knowledge of rehearsal and conducting techniques are required as appropriate to the particular music degree.
Show an understanding of the common elements and organizational structures in music. An understanding of music theory and competence in the area of form analysis is required.
Demonstrate appropriate knowledge and understanding of music's historical, cultural, and stylistic foundations.
Solve complex musical problems by combining their abilities in performance; aural, verbal, and visual analysis; composition/improvisation; and history and repertory.
Demonstrate the ability to create original and/or derivative music in writing and extemporaneously.
Demonstrate keyboard proficiency as appropriate to the degree program.
Exhibit the ability to use contemporary music technology as appropriate to the degree program.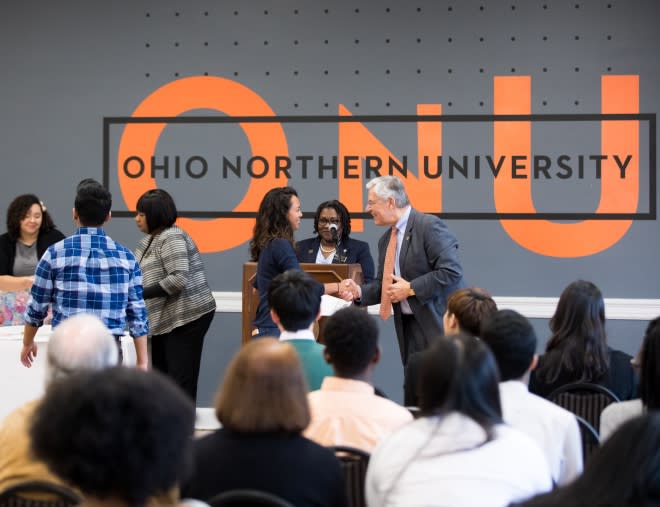 Curriculum
As a music major, you can choose between four concentrations. Take courses like Jazz History and Literature, Amerian Music, and African Music.
"ONU has given me so many opportunities to grow as a musician and gives me more and more reasons to love playing the clarinet every day. The environment at ONU is nurturing for students' talents. Students at ONU tend to encourage each other to become better musicians, rather than trying to demote their classmates."

Paige Stafford, Music Performance Major
Last updated Nov 2019
About the School

Ohio Northern University is an independent, comprehensive University located in the scenic village of Ada, Ohio. The University comprises five colleges: Arts & Sciences, Business Administration, E ... Read More
Ohio Northern University is an independent, comprehensive University located in the scenic village of Ada, Ohio. The University comprises five colleges: Arts & Sciences, Business Administration, Engineering, Pharmacy and Law. Since our inception in 1871, we've been devoted to developing students who are ready to immerse themselves and progress to the next level? in everything they do.
Read less