Read more about this program on the institution's website
Program Description
This Bachelor Management English Track is intended for young high school graduates willing to get a sound knowledge of international management.
The international perspective of business is declined on a three-dimension basis:
French culture, heritage, and savoir-faire

Europe as a central business focus, including aspects of integration, cooperation, and cross-cultural experience

Worldwide exposure: learning and practicing management techniques that are internationally used, which are rooted in classic and innovative academic research
All our courses combine fundamental management theories taught by our permanent research faculty and business experts, carefully selected by our Pedagogical Committee, with real business learning: companies' experiences, best practices collected from our experts, field trips and one semester abroad (at the end of the third year). The program bases itself on three main competencies for the student: knowledge (including concepts, laws, and norms), practice (methods and procedures), and self-adaptation to different situations.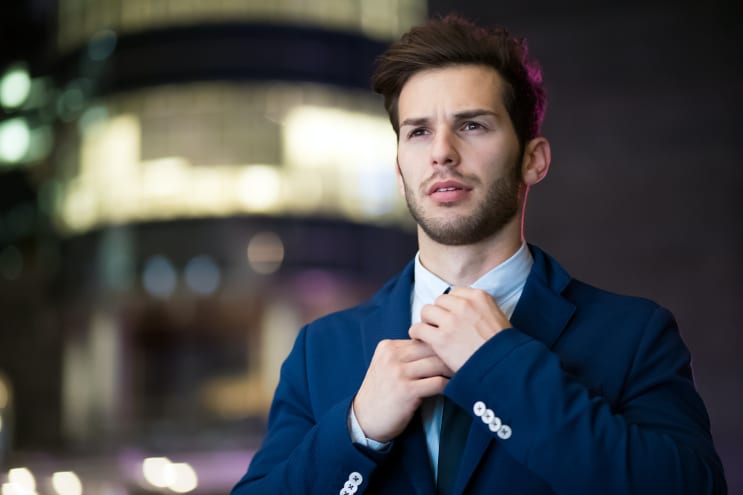 Objectives and advantages
After having finished high school, you are about to enter the business world as a student in an international and competitive setting. Part of this process includes a deep self-development that this School will help you to achieve throughout your Bachelor's path.
In three years, this Bachelor intends you to:
Discover and express your potential fully, fostering creative thinking, and providing tools for you to articulate tradition and heritage into new business models.

Experience a global environment: an international focus and the cultural richness of multicultural experiences offer the proper context for developing leading skills in a complex world.

Learn the necessary know-how for a future manager-level career: scientific methods and real business cases provide in-depth learning of analytical and decision tools.
This innovative Bachelor will take you along on a journey in today's business challenges. To foster this business knowledge, you will:
Have general management courses always under the light of the international scope.

Deepen your language skills with a special focus on the growing centers of international trade (Russian, Arabic, Mandarin, Spanish).

Be prepared for the TOEFL score as early as your 2

nd

Year.

Get a more applied knowledge with a choice of electives in your third year.

Be embedded in different cultures with visits whether historically or business-oriented, a field trip in a major European center, and a semester abroad.
Skills
This Bachelor Management English Track will give you the skills expected from the 4.0 companies, namely:
Behavioral Skills
Beyond a very important sense of responsibility, you will develop autonomy, initiative, openness, and the ability to propose new ideas.
Professional Skills
In addition to the electives you will choose, you will be able to:
Define strategic orientations

Address the stakeholders expectations

Lead a team

Apprehend the international development of a business
Diploma Recognition:
This Bachelor Management English Track prepares you to obtain the certified title RNCP II (- 6 Européen, code NSF 310m, paru au JO du 19 Juillet 2017) delivered by Formatives «Responsable opérationnel(le) de Gestion» (Operational Manager)
Program
Year 1 Courses

:
Macroeconomics

Microeconomics

Applied business math systems

Organizational systems

Strategic marketing

Multicultural management theory

French heritage

Business English

Operations Management

Entrepreneurship and Storytelling
Year 2 Courses

:
Social Networks and marketing

Applied Business math systems

IT systems, coding and artificial intelligence

Fundamentals of financial analysis

Cost Accounting

Econometrics and Bug Data

Commercial law

Start-Up Project

Business and Economic Intelligence

Marketing research

Innovation and disruptive technology

Stock market lab

Personal development
Year 3

Courses:
HR Management

Project Management

Business Games

Measuring Performance

International Career

Corporate and Marketing Communication

Risk Management

Financial Valorization

Sectoral Finance

International commerce techniques

International consumer behavior

Team Management

Internship
Career Perspectives
To continue graduate studies with a specialized MBA, to foster your skills.

Enter the business world on a junior level.
Requirements
The School offers the possibility, for all of its courses, to apply online throughout the year: from January to December.
The selection is made on CV and questionnaire of candidature, followed by an interview.
Conditions of admission:
1st Year entry: Bac or International equivalent

2nd Year entry: 1 year of higher studies or 60 ECTS

3rd Year entry: 2 years of higher studies or 120 ECTS

A good English level is required, no specific score is required but you will be tested during your admission interview
Last updated Aug 2020
About the School

Forte de ses 70 ans d'expérience, l'ESLSCA Business School Paris propose une pédagogie équilibrée entre expérience pratique et méthodologie progressive. Depuis 1949, l'école a su développer ses activi ... Read More
Forte de ses 70 ans d'expérience, l'ESLSCA Business School Paris propose une pédagogie équilibrée entre expérience pratique et méthodologie progressive. Depuis 1949, l'école a su développer ses activités pour devenir un pôle d'excellence académique, notamment dans les domaines de la Finance, du Marketing, du Management et de la data. L'ESLSCA Business School Paris propose de nombreux cursus de formation tels que des programmes Bachelors, des MBA spécialisés ou encore des formations pour les professionnels. L'école a récemment emménagé dans son tout nouveau campus parisien de 8000m². Situé au cœur du parc de Pont de Flandre dans le 19eme arrondissement de Paris et accessible en RER, métro et tramway, ce nouvel espace moderne, lumineux et connecté a été pensé pour nos étudiants et pour leur épanouissement. Avec 15 000 anciens diplômés présents en France et à l'international, l'ESLSCA Business School Paris bénéficie d'un des réseaux les plus importants de ceux des grandes écoles de commerce et de management. Largement ouverts sur l'international, les programmes de l'ESLSCA Business School Paris contribuent à la formation des dirigeants de demain.
Read less