Bachelor in production engineering
Program Description
Efficiency is the watchword. Idealize and optimize production systems, leading people and managing resources, processes, finance, materials, equipment and information to increase business productivity are work for the production engineer.
05 years duration
Day and Night
JOB MARKET
Opportunities for production engineer are endless, because their knowledge is applied to the various sectors of industry, commerce and services. The modernity of the Brazilian economy and its global context, the arrival of large international enterprises and constant technological renewal are factors that heat the market and confirm the need for technical and strategic look production engineer. The multidisciplinary training and building a holistic view ensures a wide field of activity to this professional, agribusiness Steel.
While studying at St. Louis, since the first half it is possible to accumulate experience through paid internships with grants between R $ 400 and R $ 724, mediated by the institution and member companies through the stage center. After completing the graduate starting salaries surpass R $ 2,000. Throughout the career average salary exceeds R $ 11,000. Studying in St. Louis is to be ahead of your time and aim for a future of many achievements.
SALARY MONTHLY AVERAGE RANGE
Initial R $ 2000.00 Full R $ 11,000.00
OCCUPATION AREA
Understanding systems and machines, evaluate labor relations and human resources, increase sales and productivity, ensuring quality and efficiency, it is the production engineer everyday.
Vocational training in FSLF enables the performance in several areas, from organizational development, analyzing and defining the structure of a company to the business economy, managing the financial life. Coordinate the process automation, planning and control of production; develop quality control systems, to anticipate problems and propose solutions, using tools and IT are some of the possibilities of action. You can also follow an academic career. Have you thought about being a researcher or teacher? The area is vast and the choice is yours!
Last updated Mar 2020
About the School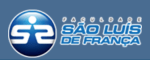 Developing the society through quality services related to education and culture.
Developing the society through quality services related to education and culture.
Read less