Program Description
It aims to teacher training to perform teaching duties in Early Childhood Education in Years Basic Education Initial in high school courses in Normal mode, Professional Education in services and school support, as well as in other areas in which pedagogical knowledge are provided. Thus, in addition to performance in teaching, in schools, this professional can work in several areas, such as:
Educational orientation
Pedagogical coordination
supervision
School Board
Also increasingly growing is the playing field of educators and pedagogues in non-school spaces, such as companies, non-governmental organizations, educational media, hospitals, playrooms, corporate universities, research institutions, educational consultancies and government agencies related to education among many others.
04 years duration
Day and Night
JOB MARKET
Education is the area of ​​greatest importance for the development of any country. Information and communication technologies have enabled new areas of activity and order new teaching practices, which ensures excellent job opportunities to the pedagogue. In addition to the areas already known, working in schools as a teacher, coordinator, teaching supervisor or director, new markets are ordering this professional. Companies are investing in the training of teams and continuing education, and hospitals develop educational activities with children and adolescents sick.
The supercriativos are soon captured by the manufacturing companies of educational toys or by publishers to write or revise educational materials. Advisory operating in various sectors and have excellent business opportunity. While studying at St. Louis, since the first half it is possible to accumulate experience through paid internships with grants between R $ 300 and R $ 724, offered by the institution and member companies through the stage center.
After completing the graduate starting salaries exceed the R $ 1,500. Throughout the career average salary exceeds R $ 7,000. Studying in St. Louis is to be ahead of your time and aim for a future of many achievements.
SALARY MONTHLY AVERAGE RANGE
Initial R $ 1500.00 Full R $ 7,000.00
OCCUPATION AREA
Being a pedagogue is to promote learning, working in any of the instances of education. Qualify educational practice and understand the individual training process is the daily work of this professional.
Training in São Luís enables the performance in several areas, from educational management in schools from primary to higher, to business education, developing educational projects for companies, NGOs and other institutions.
Coordinate and direct educational institutions, teaching in teaching support, to assist students through teaching methods, develop educational projects and teaching materials, develop public policies. You can also follow the academic career, ever thought about being a researcher or professor? The area is vast, and the choice is yours!
Last updated Mar 2020
About the School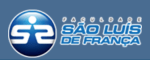 Developing the society through quality services related to education and culture.
Developing the society through quality services related to education and culture.
Read less