Bachelor in management processes
Program Description
In this course you will learn how to run a business and contribute so that it can make more right decisions for your business development from the leading people, helping organizations to achieve the desired results.
Develop technical and behavioral skills, according to a process of building and strengthening the foundations necessary to form a prepared manager for contemporary business challenges.
02 years duration
Day and Night
JOB MARKET
The management processes labor market is favorable. That's because the skills developed by these professionals are essential to the competitiveness of enterprises today, as the ability to analyze processes and propose creative solutions to the key challenges of companies, generating quality improvements. The professional can work in companies of any size as a manager, analyst or consultant. He will also be able to open and manage your own business. Moreover, it is prepared and qualified to work in various sectors of the economy, especially in the areas of production management, logistics and marketing. You can also engage in activities in the area of ​​project analysis and feasibility, with support based on the structure of a business plan.
SALARY MONTHLY AVERAGE RANGE
Initial R $ 1800.00 Full R $ 8,000.00
AREAS OF EXPERTISE
For their training with a systemic vision in the management of processes and people, this professional may hold the position of coordinator, analyst, supervisor or manager. In addition, you may act in their own business and / or in different areas and types of organizations - private or state-owned enterprises, small, medium and large.
Last updated Mar 2020
About the School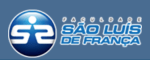 Developing the society through quality services related to education and culture.
Developing the society through quality services related to education and culture.
Read less