Program Description
O Literature Course - Portuguese the FSLF has as guiding principle the strengthening of the identity of course, promoting the integral formation of the student and their training to professional practice, encouraging continuous learning and joint action for the development of society. Inserted in a context of profound changes in the working world, where knowledge becomes a decisive factor of production and social integration.
The Letters of course - the Portuguese FSLF responds to new tasks and challenges attributed to educational institutions in the development of people and society as an essential element to promote the necessary transformations in the social area as science and technology. Professional Letters can act as teacher, textual Statutory and other areas.
04 years duration
Day and Night
JOB MARKET
In a country with high rates of illiteracy, being a Portuguese teacher is to be a vast market opportunities. Functional illiteracy is another factor. textual interpretation is a major difficulty for most Brazilians, so public and private schools, preparatory courses and courses are increasingly investing in lessons and Portuguese language and textual interpretation.
The new technologies of education brought with it a number of new platforms, ordering a closer working professional letters, since the revision of the texts to the advice in the textual drafting process. With the possibility of virtual publications is increasing the number of publishers, which has required a growing demand for qualified professionals to perform spelling and grammar review. The internationalization process is another important factor, because it brought with it increased interest of foreign immigrants and the Portuguese, one of the most spoken in the world.
While studying at St. Louis, since the first half it is possible to accumulate experience through paid internships with grants between R $ 300 and R $ 724.00, offered by the institution and member companies through the stage center. After completing the graduate starting salaries exceed the R $ 1,500. Throughout the career average salary exceeds R $ 6,000. Studying in St. Louis is to be ahead of your time and aim for a future of many achievements.
SALARY MONTHLY AVERAGE RANGE
Initial R $ 1500.00 Full R $ 6,000.00
OCCUPATION AREA
Have the language as an ally and partner is daily privilege for the Bachelor of Letters. Vocational training in St. Louis enables the performance in several areas, the teaching in schools of public or private network of primary and secondary education is the main one.
After graduation you can attend a graduate for you to act in higher education, teaching classes in different courses and conducting scientific research. The work in publishing is another possibility, analyzing and reviewing spelling and grammar text. There is also the possibility of acting in advisory and consulting, writing texts or carrying out training processes. The area is vast, and the choice is yours!
Last updated Mar 2020
About the School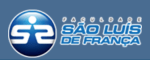 Developing the society through quality services related to education and culture.
Developing the society through quality services related to education and culture.
Read less