Program Description
In this course you will learn to deal with the biggest capital of the company, human capital, learn techniques to lead people and thus cause that they can bring the desired results by the organizations.
Also, examine the key tools and people management processes. At the end it can, if you prefer, in addition to managing the Human Resources department in several companies, will become Consultant (a) Human Resources and you can open your own business.
RH Manager is to contribute to the achievement of the strategic objectives of the corporation, articulating the professional fulfillment and personal satisfaction of its main asset, the developer.
02 years duration
Day and Night
JOB MARKET
The current market situation requires the high competitiveness indexes organizations. The complexity of Brazilian labor law, the acceleration of turnover due to the entry of Generation Y in the market and the relentless pursuit of productivity, are facts that confirm the extent of the market. A context that enables the rise of the human resources manager, especially in medium and large companies, whether public or private service. The daily emergence of new companies and the importance of enhancement of human capital for the achievement of strategic objectives guarantee busy schedule of advisory services and specialized consulting.
Since the first half it is possible to accumulate experience through paid internships with grants between R $ 180 and R $ 724, offered by the institution and member companies through the stage center. Upon graduating starting salaries surpass R $ 2,500. Throughout the career average salary exceeds R $ 9,000. Studying in St. Louis is to be ahead of your time and aim for a future of many achievements.
SALARY MONTHLY AVERAGE RANGE
Initial R $ 1100.00 Full R $ 4,000.00
OCCUPATION AREA
Understanding the business world to conduct human capital processes of organizations is the main activity of the human resources manager.
Vocational training in St. Louis also enables the performance in several areas, from human resources planning to the headhunting services. Recruitment and selection; training and development; construction wage policies; safety, hygiene and health at work and conflict resolution are some of the functions that these professionals can play.
Able to understand and articulate various fields for business administration, HR Manager may act at any level of the organization, developing strategies for the enhancement of the team's results, in addition to consulting and advisory services. You can also follow the academic career, ever thought about being a researcher, teacher or lecturer? The area is vast, and the choice is yours!
Last updated Mar 2020
About the School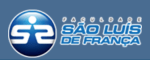 Developing the society through quality services related to education and culture.
Developing the society through quality services related to education and culture.
Read less