Program Description
Living history is not living in the past, but study it to have a holistic view of this. In St. Louis School students History of course research and understand the companies, their ideas and cultures, as the licensee, share them.
The course was recognized by MEC renovated in 2016 and offers an excellent infrastructure for research. Studying in St. Louis School is to understand the past to achieve future goals.
04 years duration
Day and Night
JOB MARKET
The growing demand of historic preservation graduate professional in this course plays an important role not only in the classroom but also outside it. The organization of memories, museums, historical galleries, participation in artistic productions of theater and television, are some of the possibilities of action of the new professionals of history. It also highlights the advisory area to the production of documentaries and work in historical cities, which attract many tourists. Licensees are possibilities in the educational market, from private and public schools of regular education to courses for competitions.
While studying at St. Louis School, from the first half it is possible to accumulate experience through paid internships with grants between R $ 300 and R $ 724, offered by the institution and member companies through the stage center. After completing the graduate starting salaries exceed the R $ 1,500. Throughout the career average salary exceeds R $ 7,000. Studying in St. Louis School is to be ahead of your time and aim for a future of many achievements.
SALARY MONTHLY AVERAGE RANGE
Initial R $ 1500.00 Full R $ 7,000.00
OCCUPATION AREA
Historian is a born researcher and are always looking for facts, documents, reports and data to prove the past. So your main job is to research, to list and rank the events he seeks books, videos, endorsements, interviews, files in general, so they can be analyzed and verified, and then to be understood by the rest of the population.
Training in the Faculty are Luis enables the performance in several areas, from education to the corporate memory, studying the history of companies for construction of books, articles or reports. You may exercise its function both in public educational institutions and private as a teacher of primary education or average, and can act on social movements entities, culture, art, museums and history centers. After curing a graduate can teach disciplines in higher education. The area is vast and the choice is yours!
Last updated Mar 2020
About the School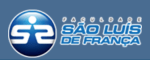 Developing the society through quality services related to education and culture.
Developing the society through quality services related to education and culture.
Read less